Together currently supports two different types of sign-in methods for organizations to take advantage of, these two methods can be separated into:
Signing in via your organization's Single Sign-On (SSO)
Signing in with an email and password (non-SSO)
We will cover how to change your email with both methods here in this article as the process will differ slightly.
Single Sign-On (SSO):
From your homepage, head over to your Profile, then under My Settings you will see at the bottom of the page an option to change your email.
Once you click on the Change Email button, you will see a popup that asks you to confirm the email that your SSO provider has on record for you. Click Find Compatible Emails to be taken through an SSO sign-in. Once complete, you will be taken back to Together and shown the email identified with your account. To select this email and finalize the change, click Change Email. Now your account will have the email correctly assigned from your organization.
Email & Password (non-SSO):
For organizations that do not use SSO and opt for an email and password sign-in method, you can easily change your email under My Settings as well:
To do so, simply enter a new email in the text box and click Save. Once you do, you will receive a verification code in your new email which you will need to enter in Together in order to confirm the change.
Once you receive the code, enter it back here in Together and click the blue Submit button to finalize the change: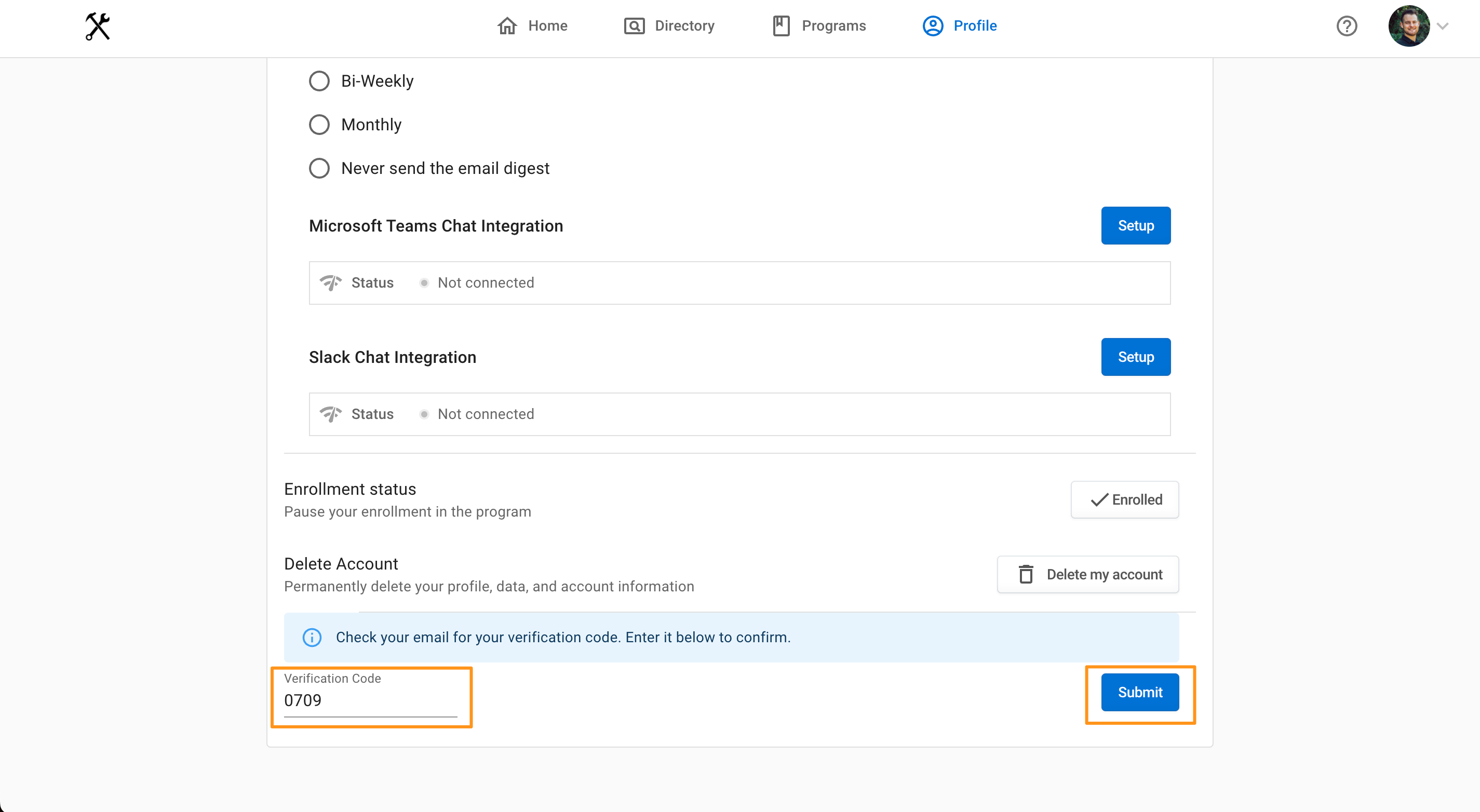 Have more questions? Submit a request here and let us know how we can help!