Often times your users might have questions about your program that can only be best answered by yourself and your admin team. To better serve these types of questions, we have added the ability to include a Support Contact for each of your programs.
Adding Support Contact(s) for your program will allow admins to receive any relevant questions/requests from your users. For example: "When does matching begin?"
You can add Support Contact(s) in two different places within your program:
1. Registration Setup:
When you are beginning to configure Registration for your program, you will be able to add a Support Contact on the fourth step, labeled General: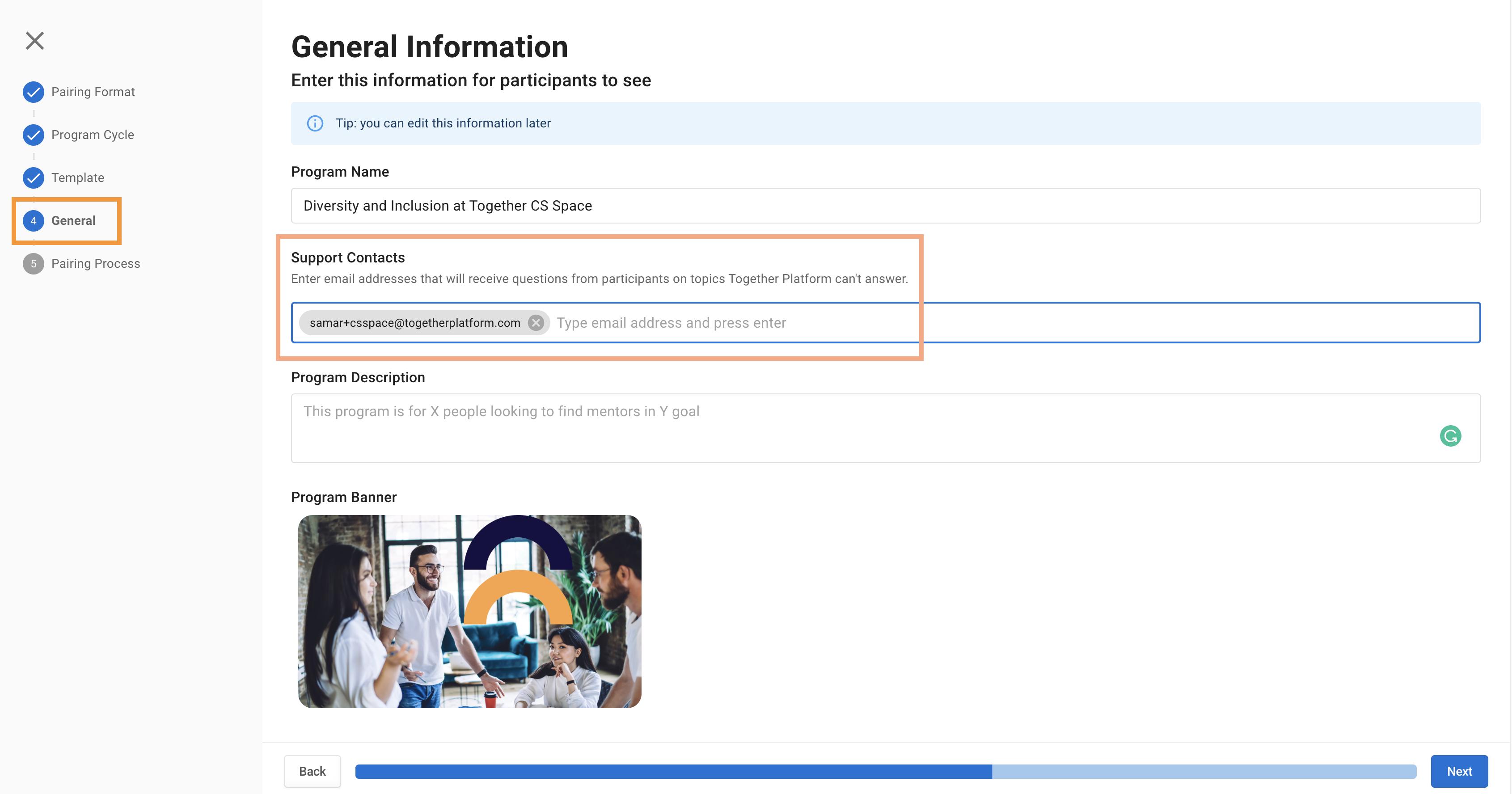 Here all you need to do is enter the email address(es) of the admin(s) that you wish to add and press the enter key:
2. Program Settings:
If you have already completed your Registration Setup or would prefer to quickly add an additional contact from your Program Settings page, you can do so following the same method as in the Registration Setup:
Be sure to click the Save button once you have added a Support Contact here!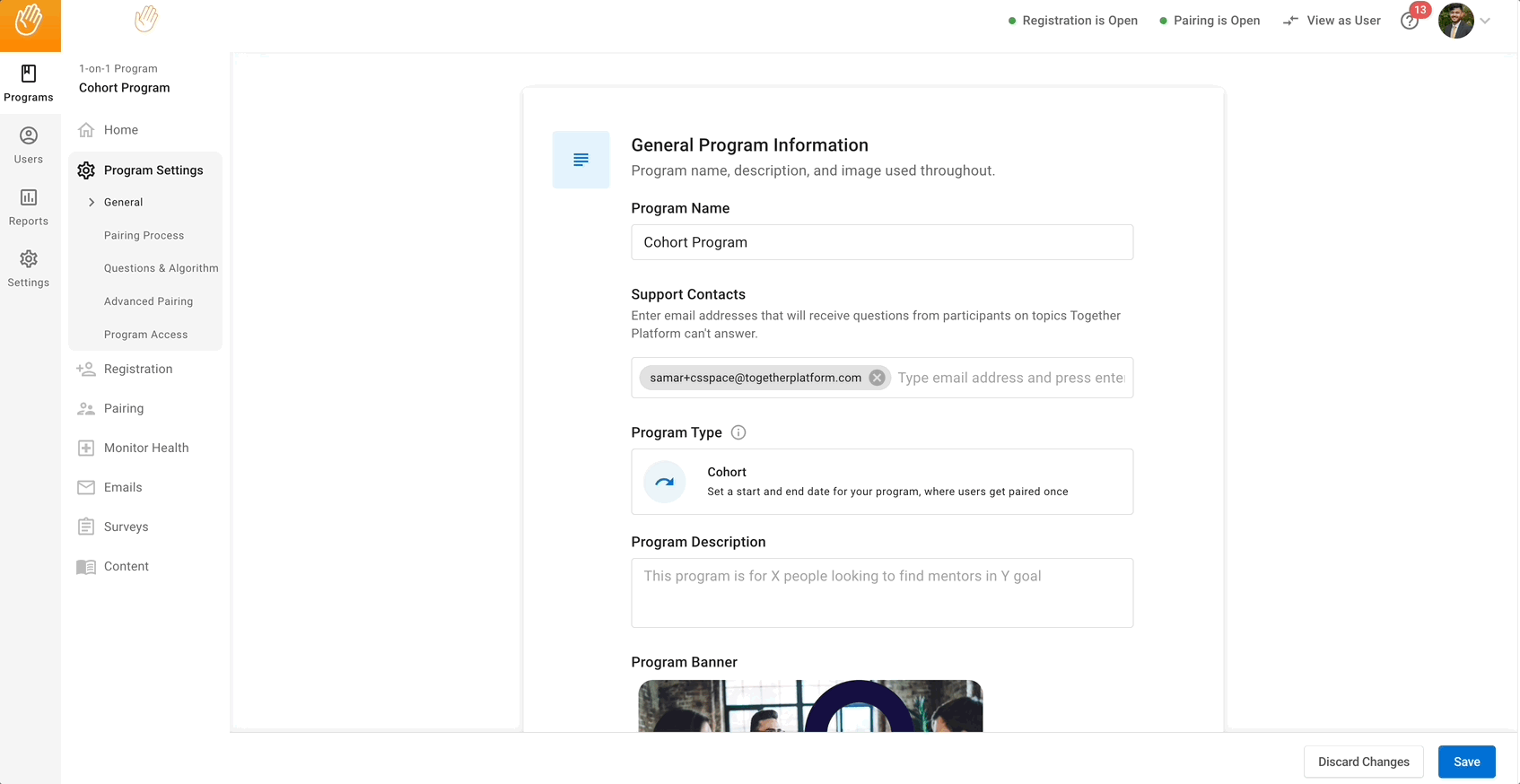 Exceptions:
 If your organization does not have any support contacts, your user's requests will be automatically sent to us here at support@togetherplatform.com.
If a user from your organization submits a request from a program with no support contacts, all support contacts for the organization, regardless of program, will be cc'd on the request.
Have more questions? Submit a request here and let us know how we can help!
Share
Was this article helpful?
0 out of 0 found this helpful