Tailoring communications to your users is an important aspect of any successful mentorship program. As an admin, you have the ability to edit many aspects of the emails sent from Together. However, sometimes you might want to exclude some emails and only include those most important to your program. 
From the Emails section under your program, you have the ability to change your email notification settings and disable specific emails to prevent them from being sent to your users.
To do so, first click on the program you wish to edit the emails for from your Admin home page: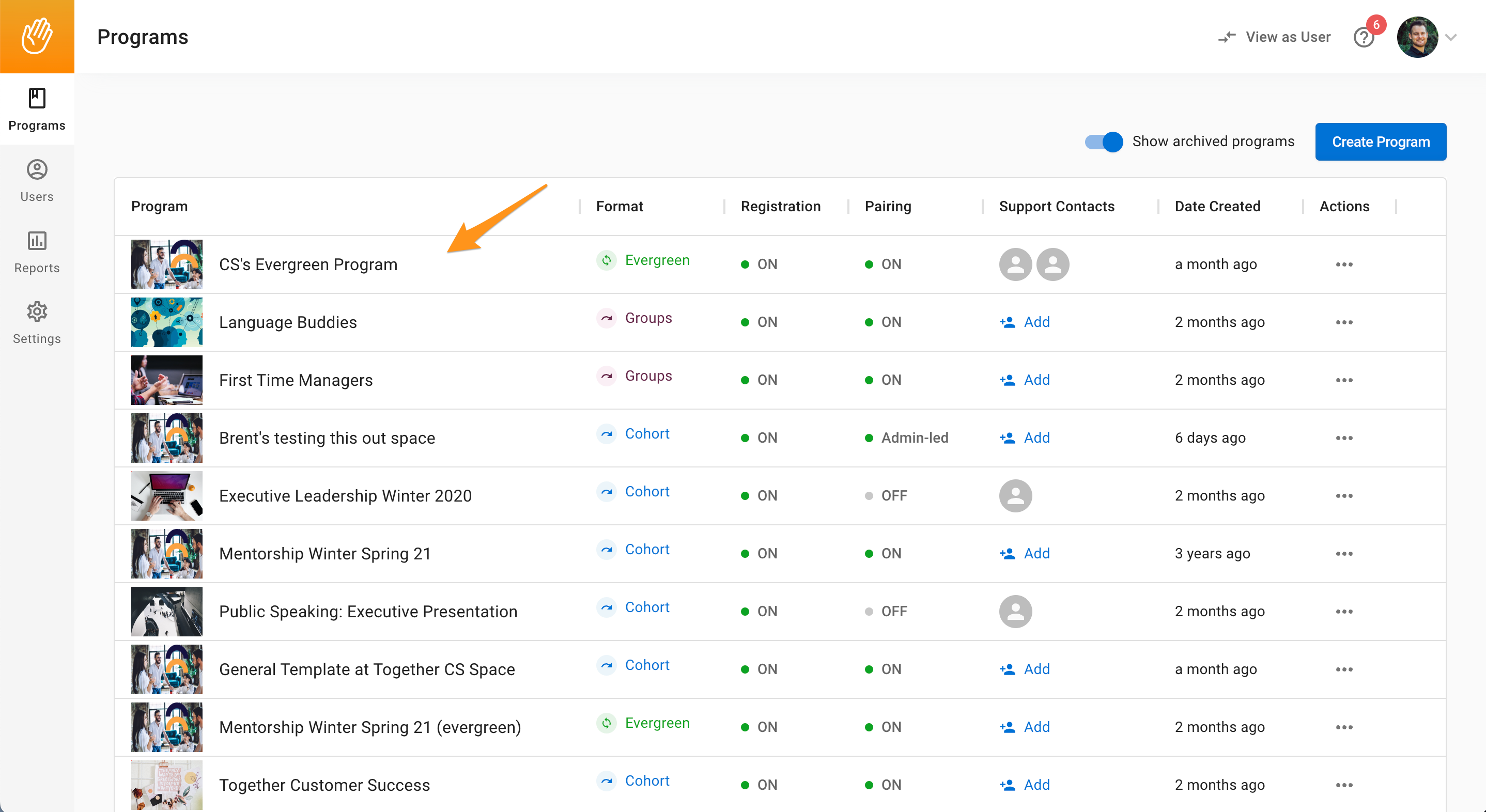 From your Program home page, click the Emails section: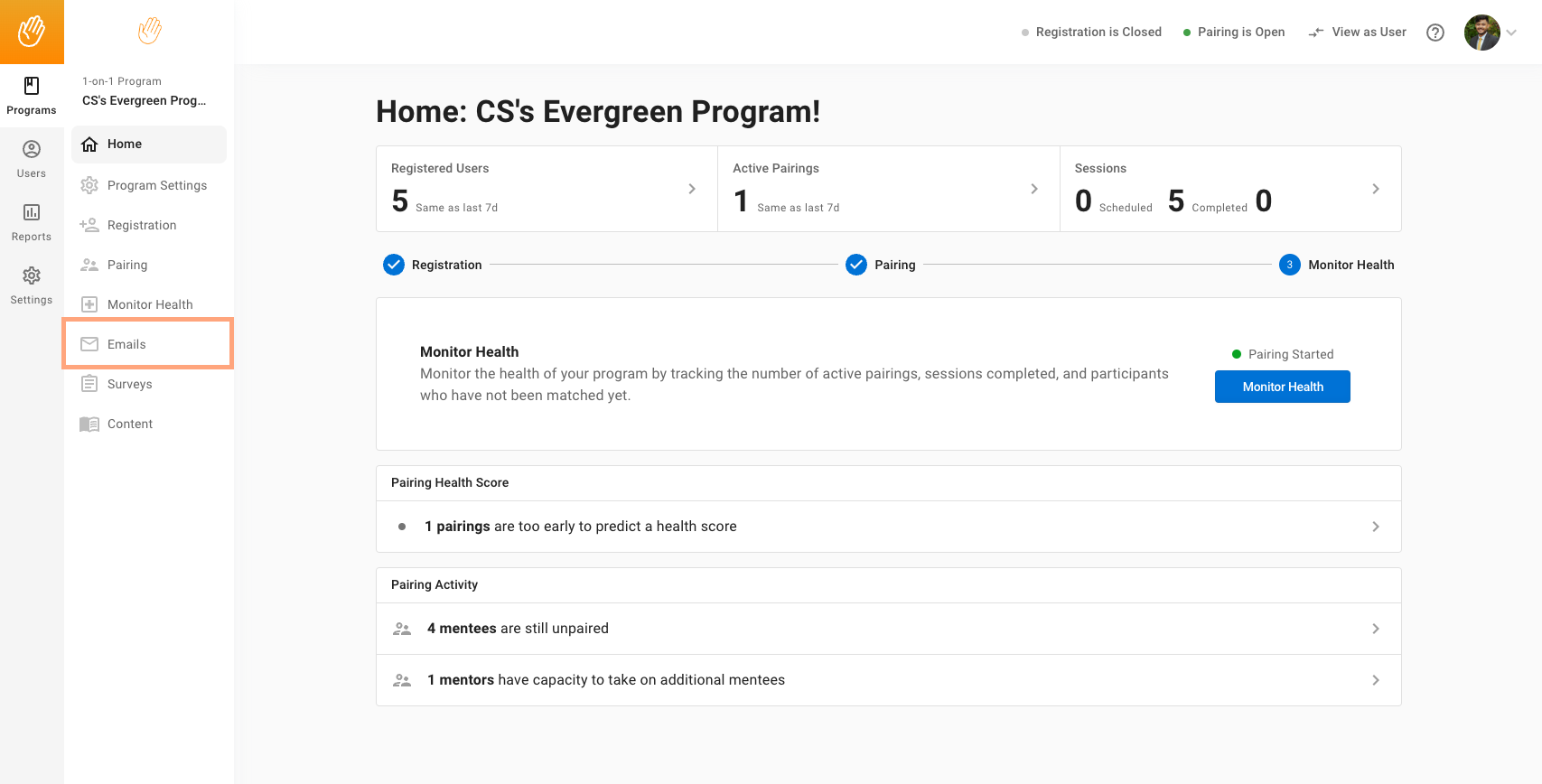 In the Emails section, you will be able to choose the category of emails you wish to view at any time by selecting the category from the dropdown bar near the far right side of the page. In my case, I would like to make updates to my Registration emails: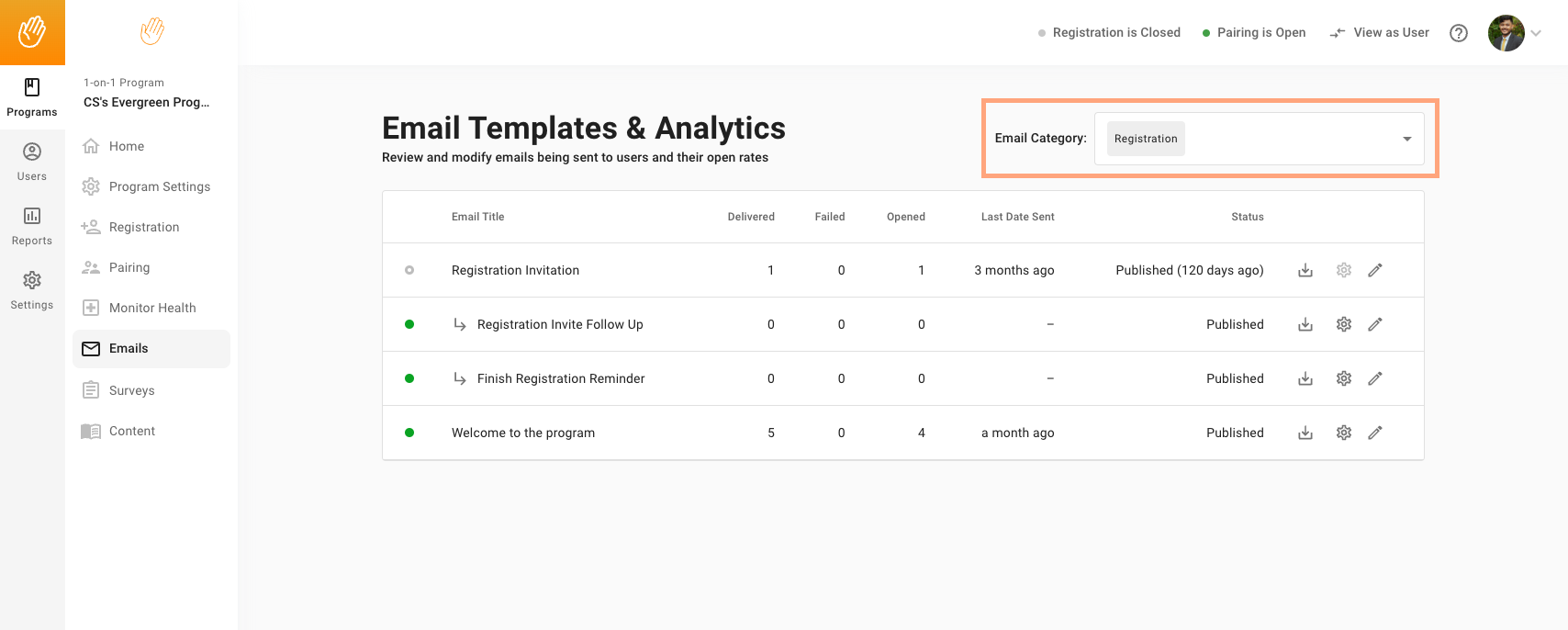 To edit the frequency of an email, click on the settings gear icon

on the far right end of the table.
Note: emails that have this button greyed out are unable to have their frequencies changed. This is typical because they are never sent automatically. In some cases, it's because they are linked to essential actions such as receiving a matching request.

Once you click the settings icon beside the email you would like to update, you will see two options: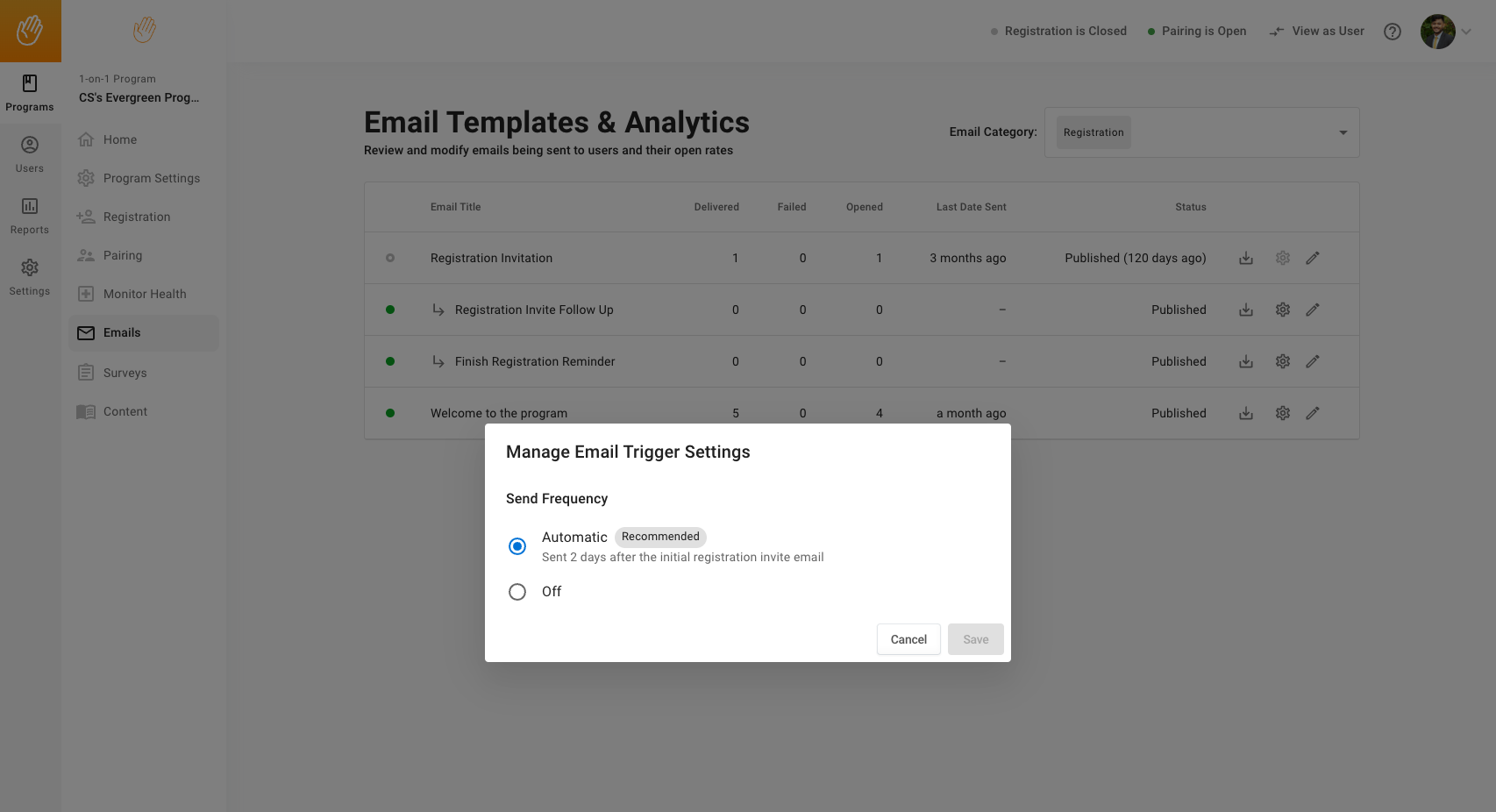 Automatic: this option is the default for all of our emails, and means they will be sent out based on our custom logic automatically.

For example, in the case of the Registration Invite Follow-Up email, you can see in the screenshot above that it will be sent 2 days after the initial registration invite email
For more information on when these emails are sent out, check out our article here: What emails are sent from Together and when?

Alternatively, you may hover over each email title to see a short description of when each email is sent: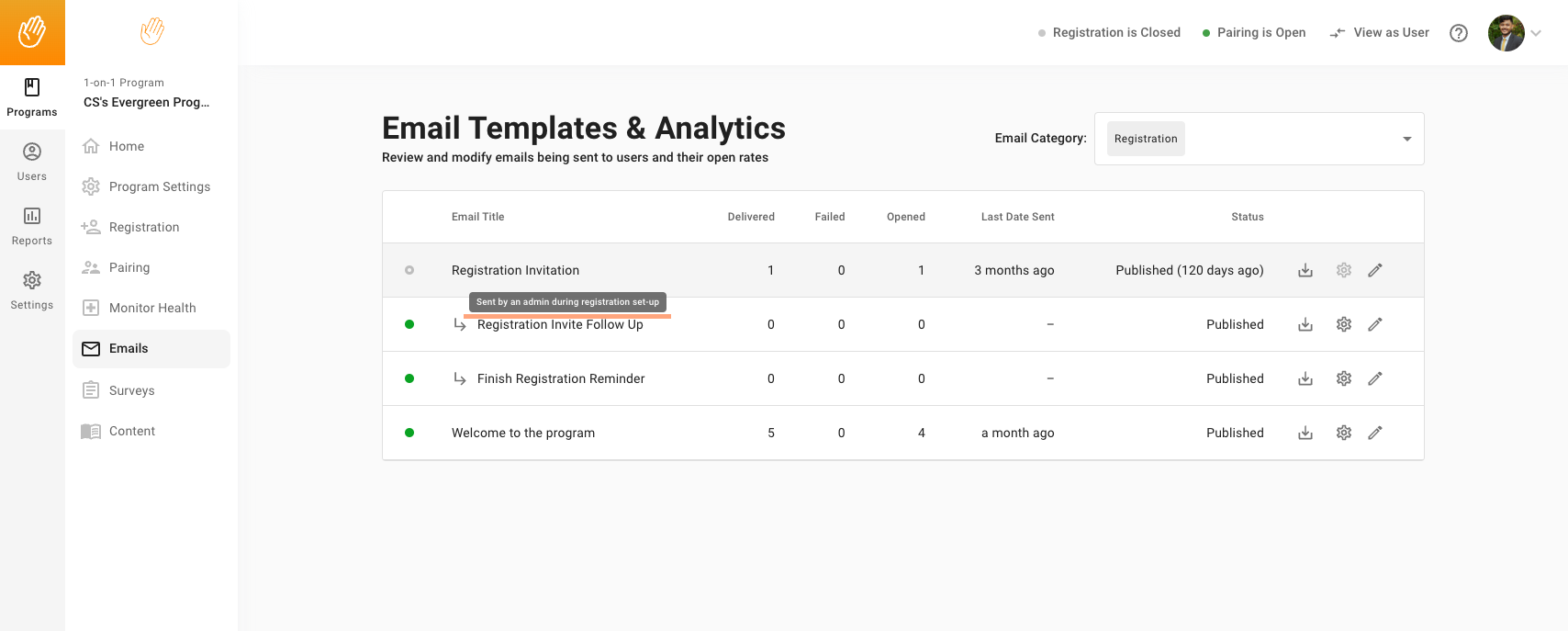 Off: this option will disable the email from being sent automatically and prevent any Slack or MS Teams notifications from being delivered for this email as well. 

Note: if you turn an email off while some of these emails are queued to be sent out, they will be prevented from being sent until the email is set back to Automatic.
Changes made to the frequency of program emails are program specific, meaning, if you disable an email in one program, it will only be disabled for that specific program.
Have more questions? Submit a request here and let us know how we can help!
Share
Was this article helpful?
0 out of 0 found this helpful