Contacting your mentee, mentor, or peer should be seamless within any mentorship program. Good communication between your counterpart is one of the most important parts of a successful pairing.
While Together does not directly offer in-app messaging, there are many different ways you can contact your mentee, mentor, or peer:
Via email
Company messaging platforms (i.e. MS Teams, Slack, etc)
Directly from Session & Pairing related emails from Together
Via text/phone/etc
Email:
First, you will need to find the other users' email if you do not already know it - if you do, great! Feel free to reach out. You can easily find this information within your pairing on Together. To access your pairing, click on it under Current Matches from your home page: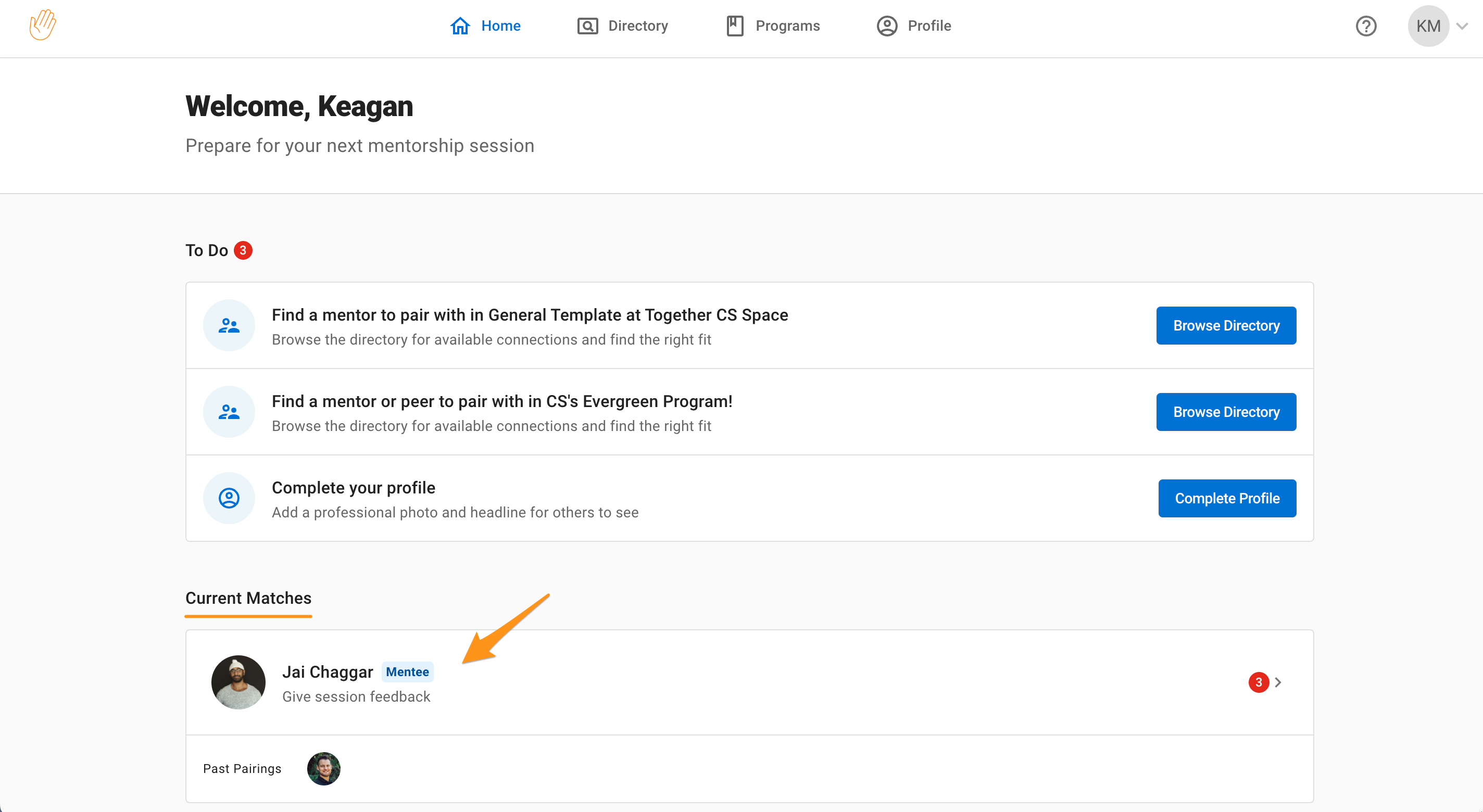 Near the top of the page, you will see some basic information about your mentor/mentee/peer. Under the users' title you should see their email:
Direct Message (i.e. MS Teams/Slack)
For organizations that use instant messaging platforms such as Slack or Microsoft Teams, an easy way to communicate with your mentee/mentor/peer is to reach out directly to them via this method.
Often times for quick updates, communication, or coordinating times to reschedule your sessions outside of the platform, directly messaging your counterpart can be fast and effective.
From Session/Pairing Emails
Another quick and easy way to contact your counterpart is directly from many of the emails you receive from the platform.
All emails that you receive regarding your mentorship sessions or your specific pairing can be replied to directly. Replying to these emails will include your mentee/mentor/peer in your response.
Some examples of these emails include:
The Mentorship Assignment email: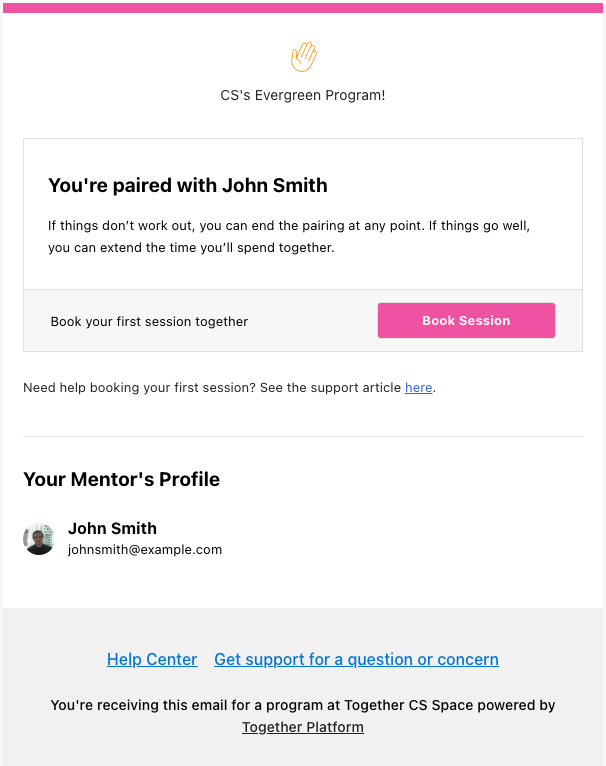 The Upcoming Session email: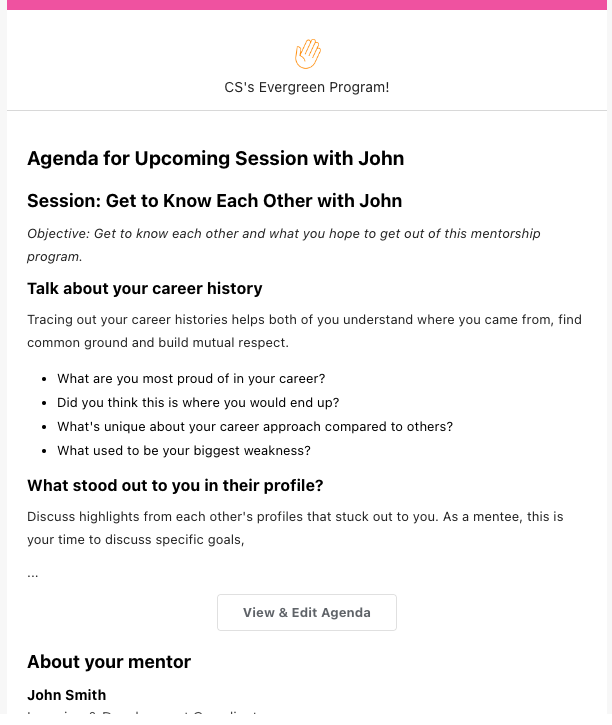 The Reminder to Schedule Session email: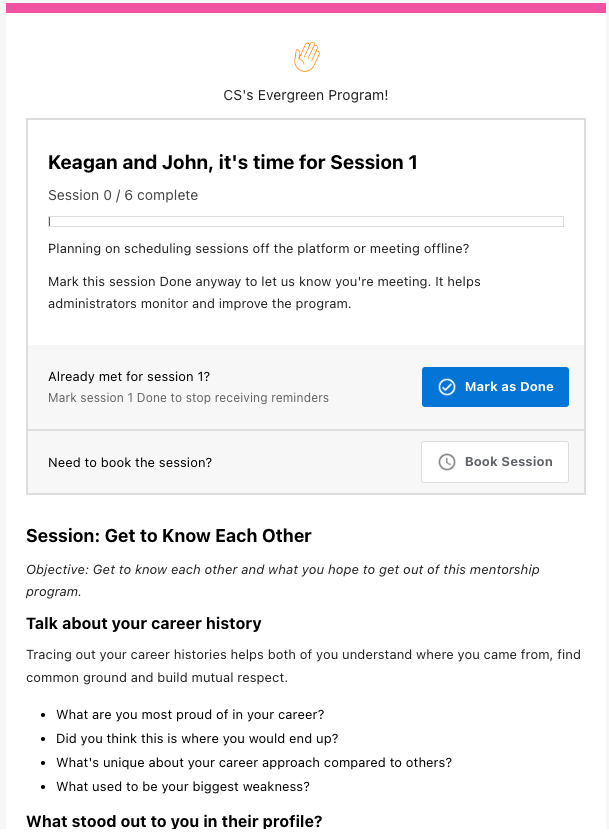 Call/Text/Etc (optional)
Occasionally some programs will ask that you include a piece of contact information, such as your phone number, social media handle, etc to enable different lines of communication between you and your mentor/mentee/peer.
In these cases, you will be able to find this information under their profile. To access their profile, from your pairing click on the Profile tab: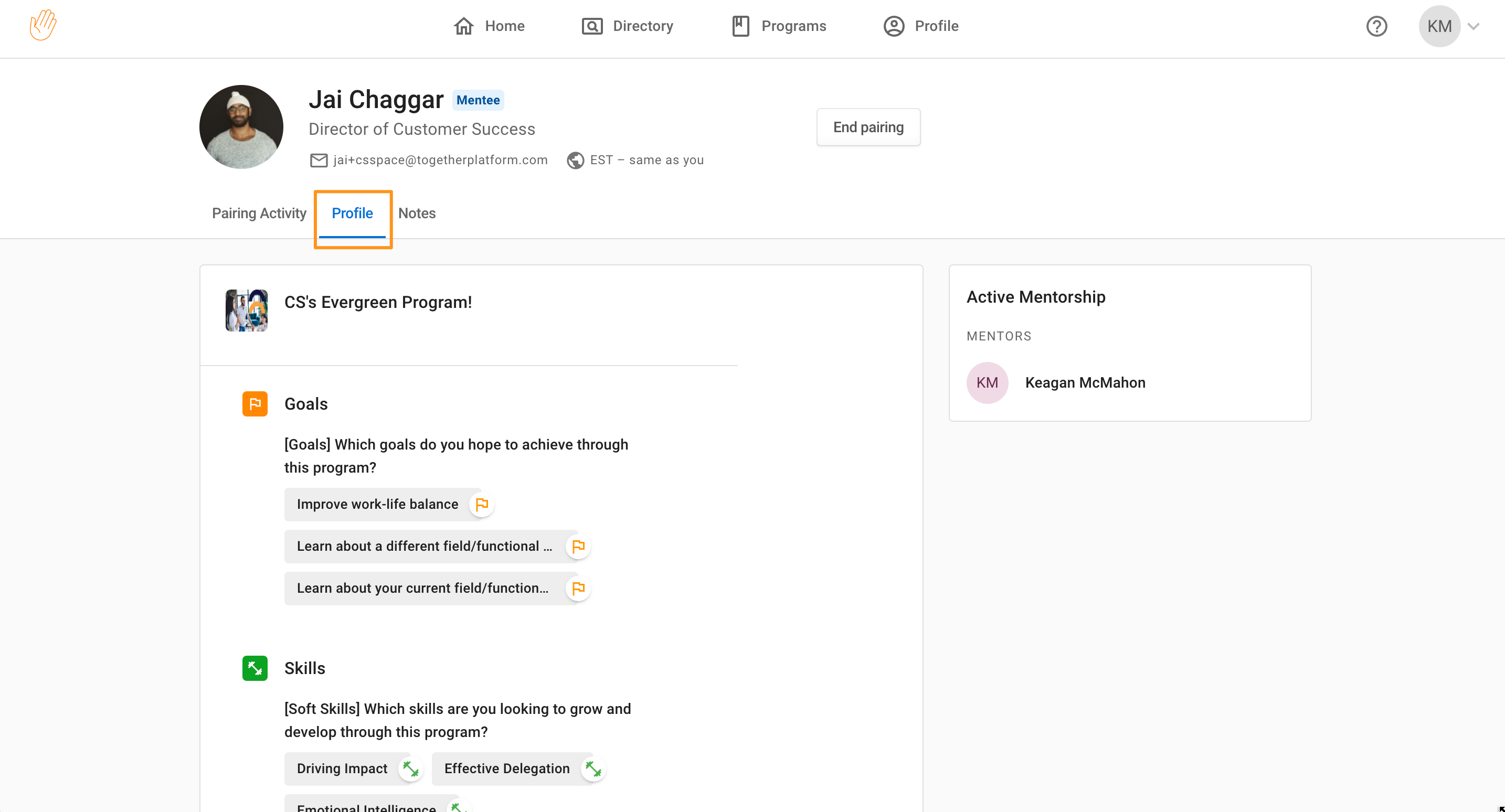 Oftentimes if you remember being asked for this type of confirmation, your counterpart also will have as well. Scroll through their profile to see if it is available! If you cannot find it, we recommend you try some of the other options outlined in this article.
Group Programs
If you're a part of a Group program, you can find your other group members by clicking on your group from your home page: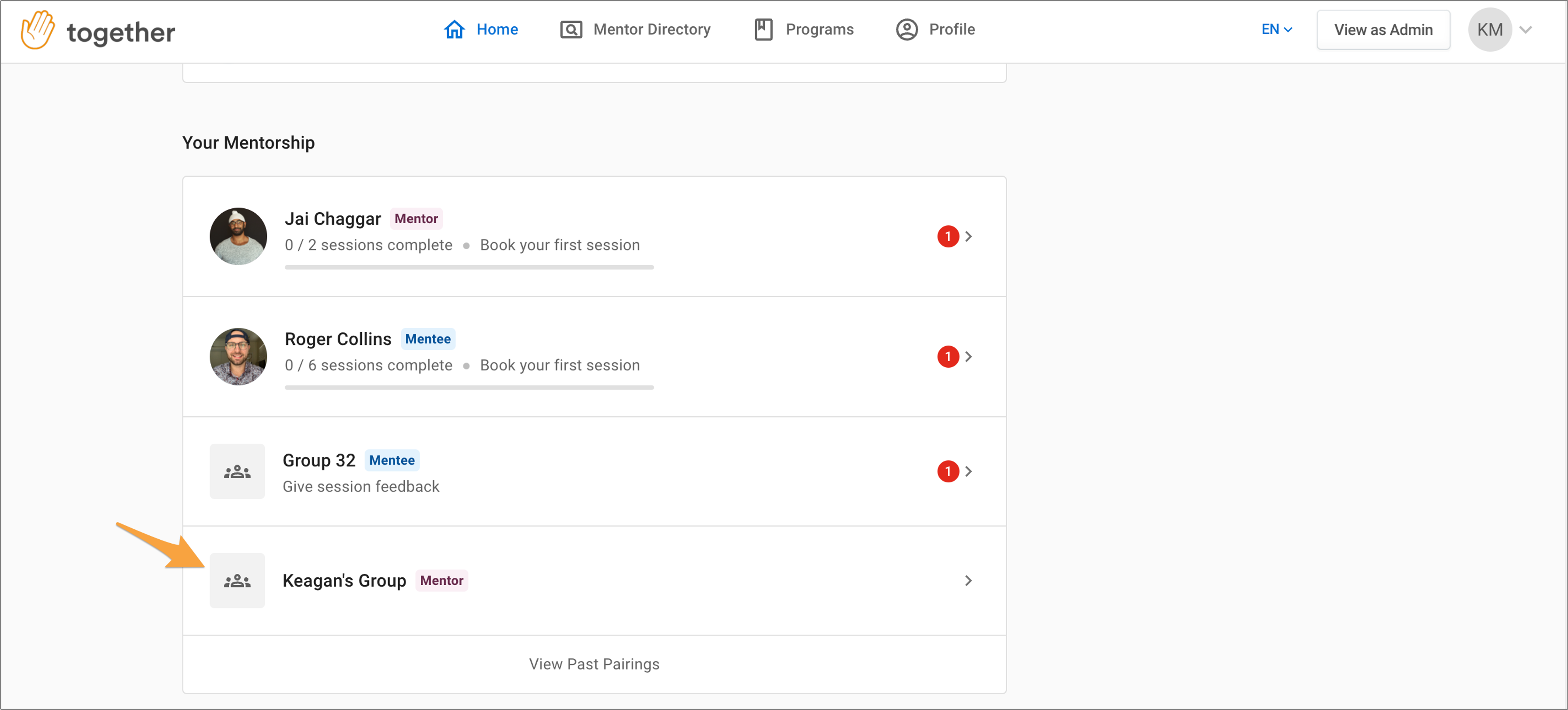 Then, you may click on one of your fellow group members' profiles to retrieve their email: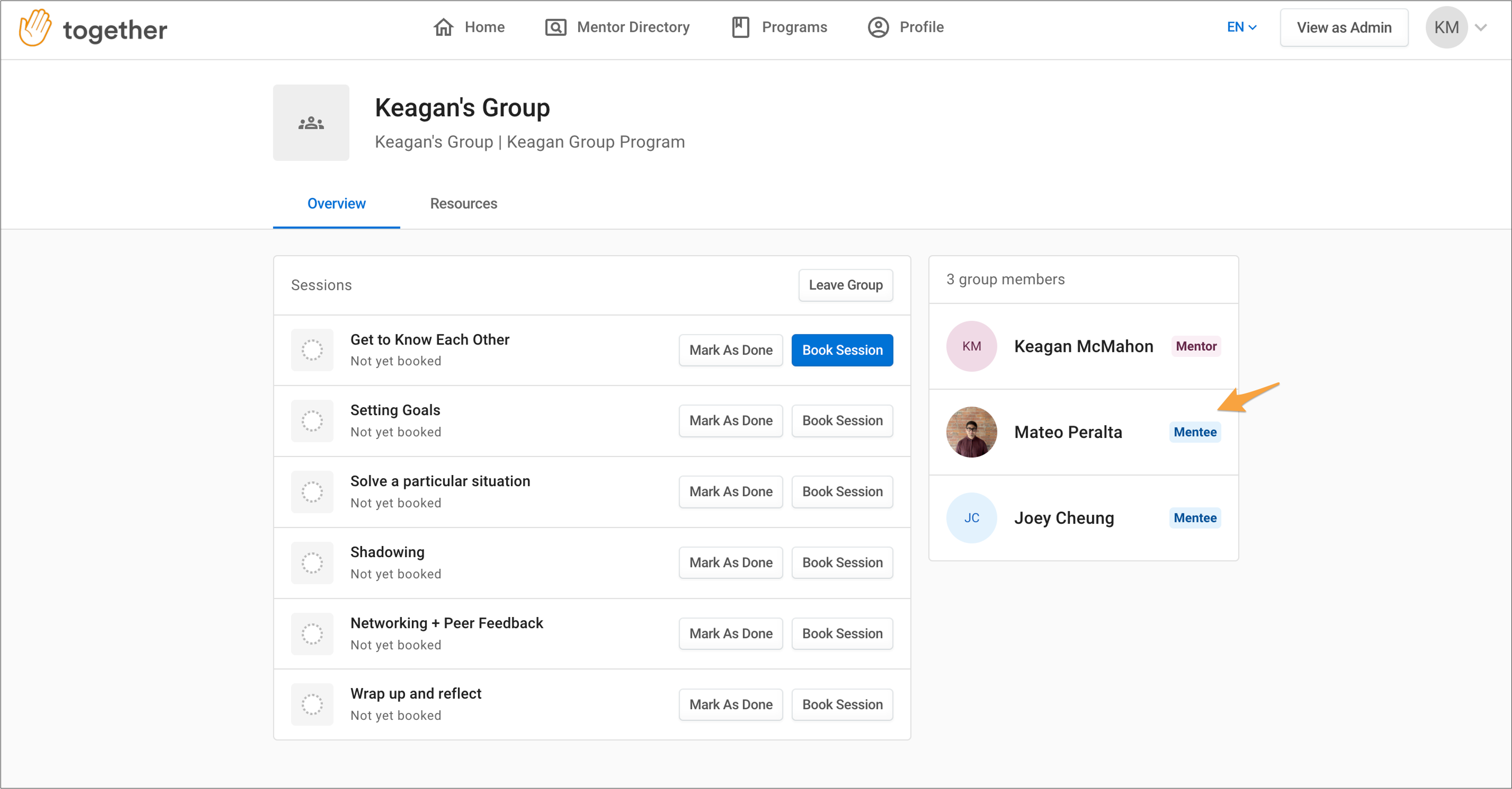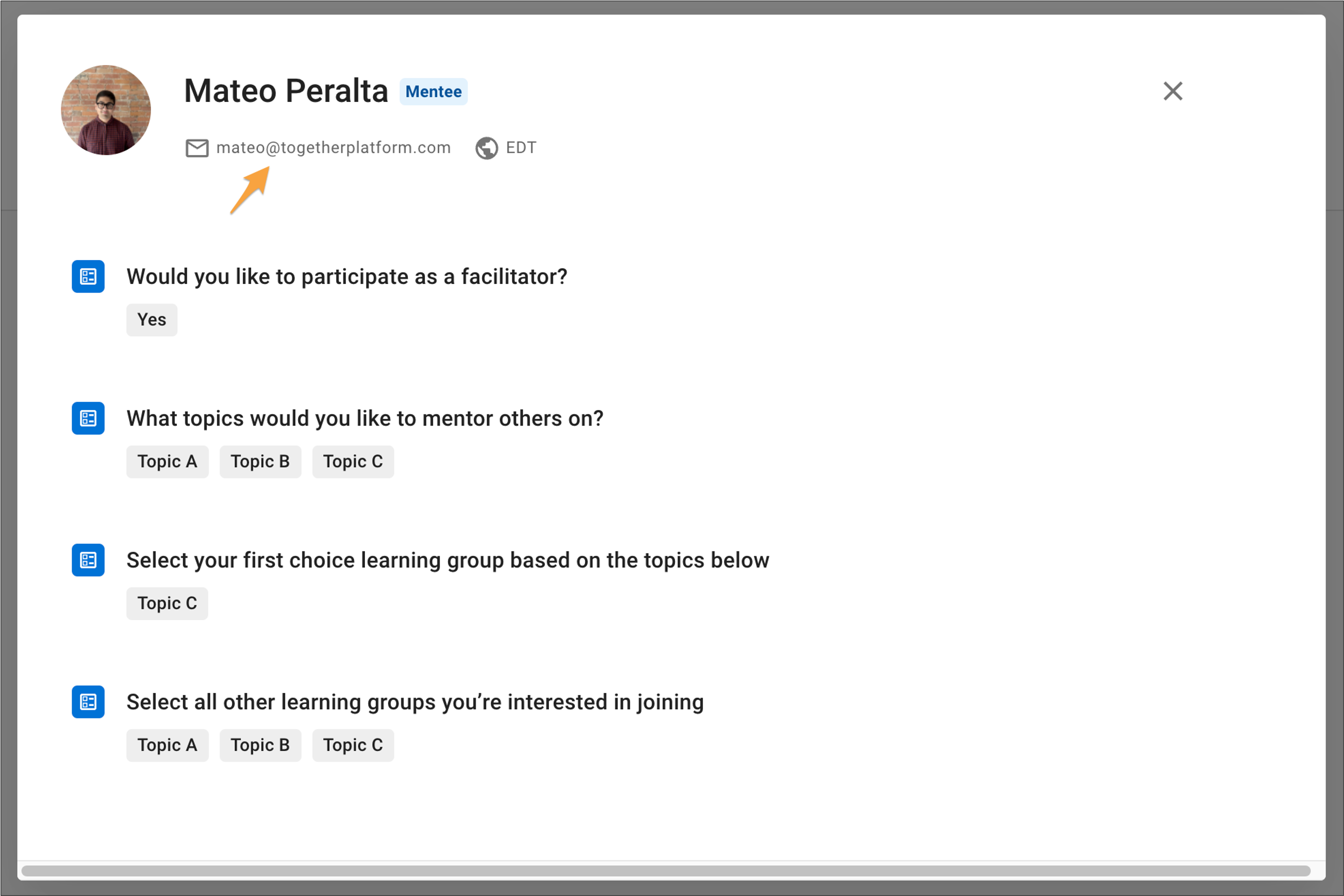 Have more questions? Submit a request here and let us know how we can help!