Registration Setup:
The next step in getting your program off the ground is to begin your registration phase. Before you're ready to launch registration for your program, there are a number of important steps you must complete first.
To get started, click on the Go to Registration button on your homepage: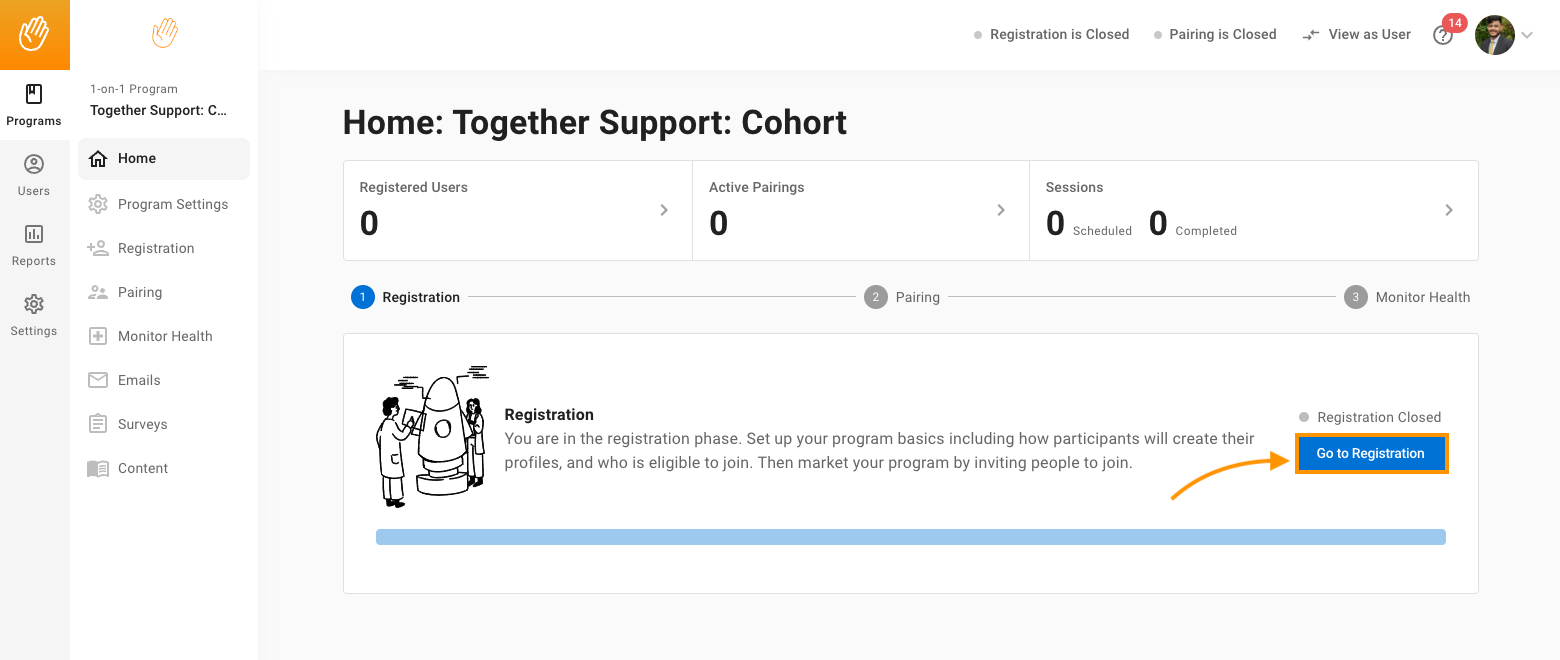 From your Registration (
) page you will see a list of steps you must mark as done before you can turn on registration for your program:
Import User Data (Optional)

Questions & Algorithm

Advanced Matching

Email Templates

Program Access

Integrations (if applicable)
Reach out to Together with any questions (optional, but we'd love to hear from you!)
Tip: Generally, you will want to complete these steps in order before you start inviting people to participate in your program. Once you have turned on registration, we typically recommend keeping it open for registrants over a 1-3 week period before moving onto the matching phase.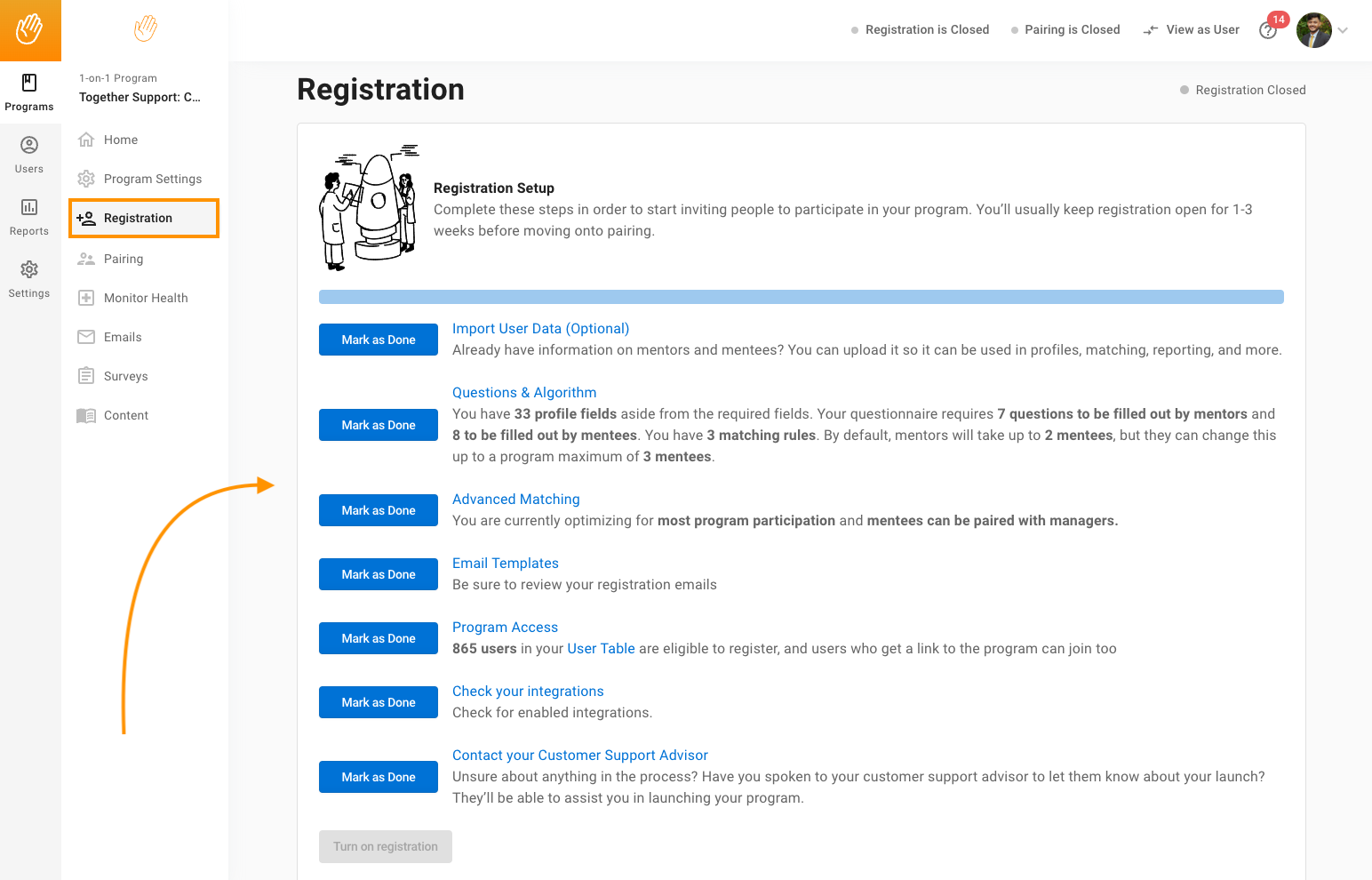 To continue building your Cohort program, head over to Step 3 - Questions & Matchmaking
Have more questions? Submit a request here and let us know how we can help!
Share
Was this article helpful?
0 out of 0 found this helpful