Confirm Your Integrations are Configured:
Now that you're getting closer to launching registration, you will want to ensure that all of your applicable integrations have been successfully configured. To review your integrations, click on the Check your Integrations link from your Registration (
) page: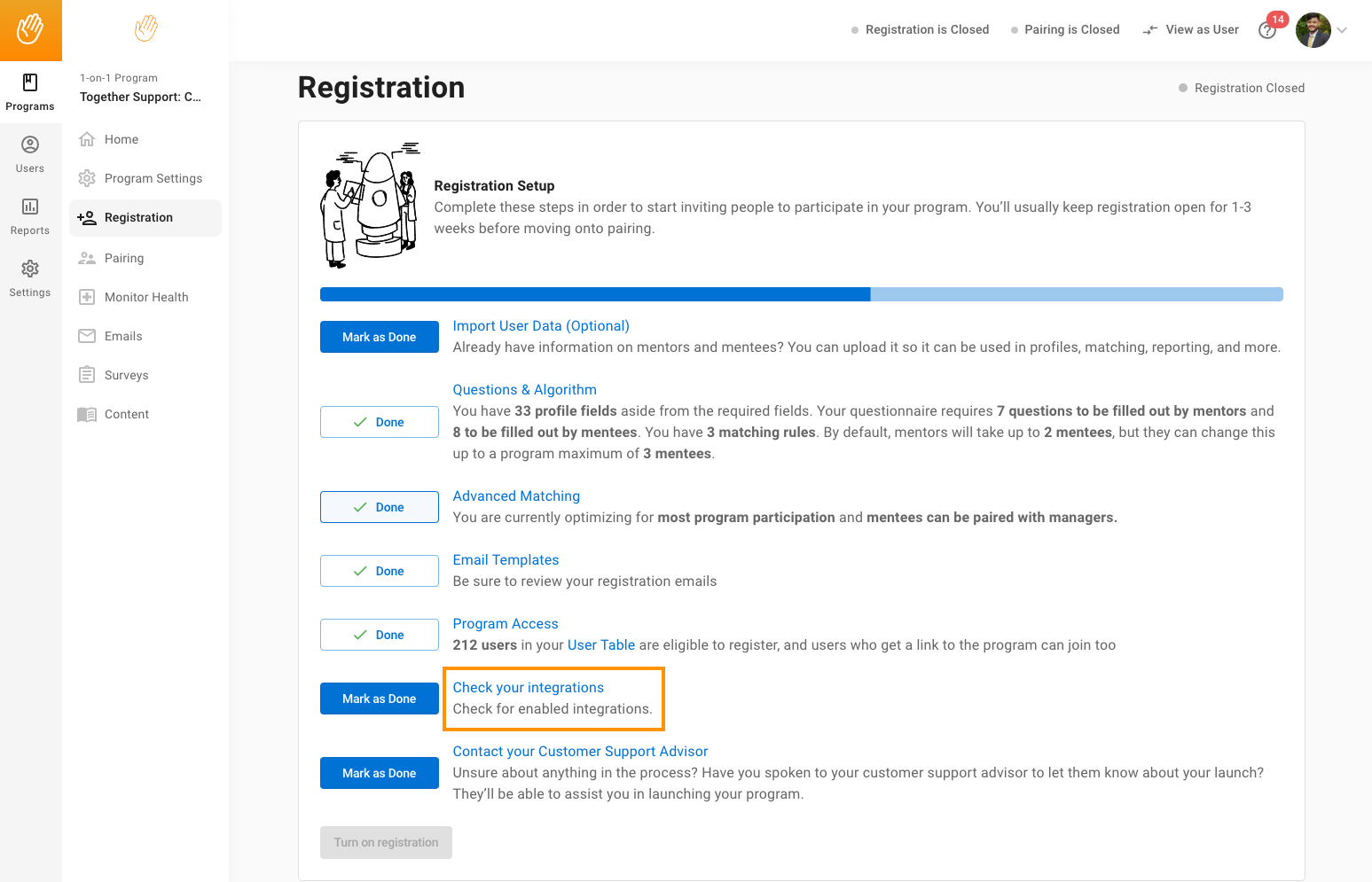 This will take you to the Integrations page under your organization's settings. Here, you will see all of the potential integrations available to you. Depending on your plan, you may see a different set of options available: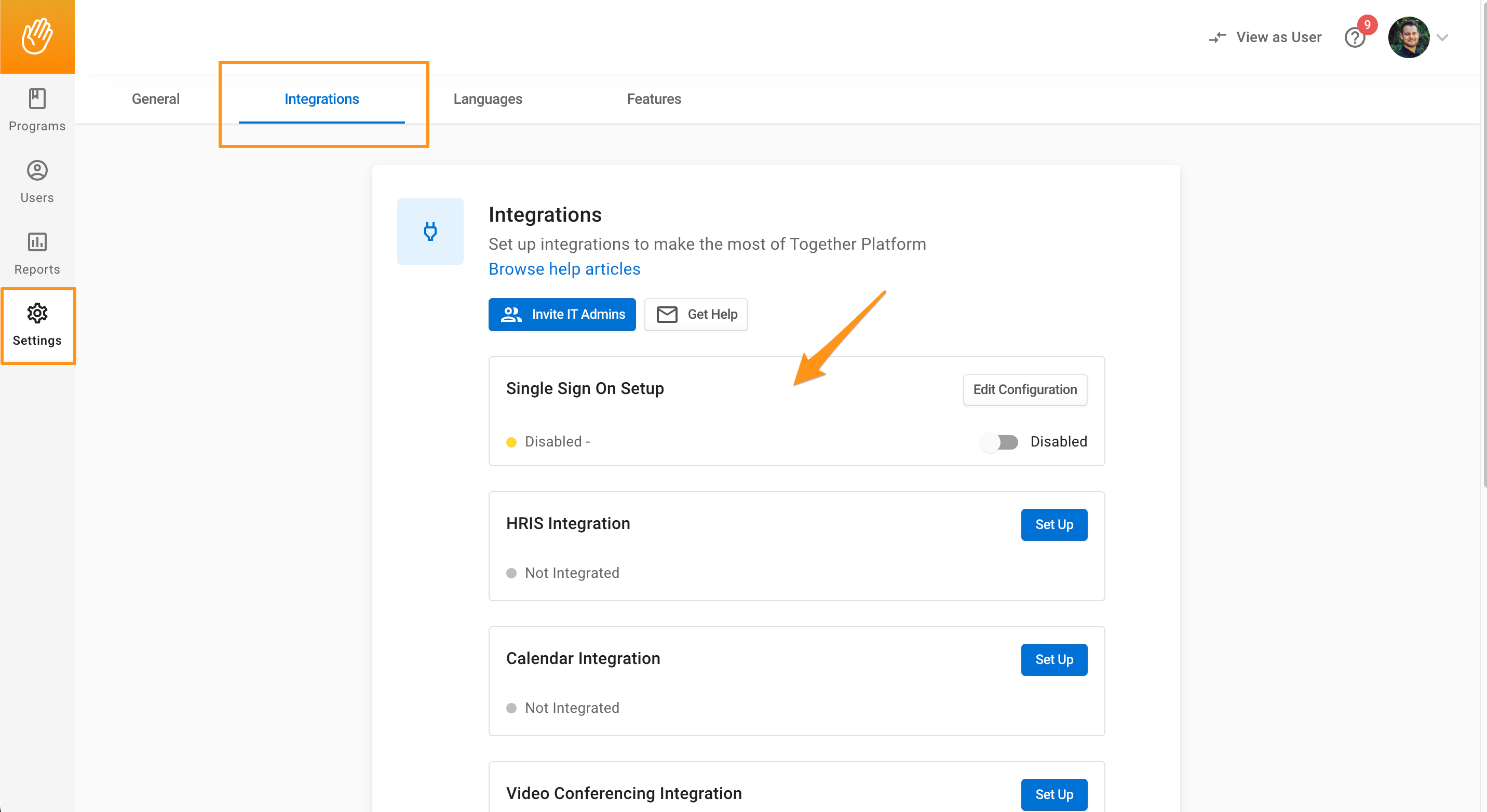 If there is an integration that you would like to use and still needs to be set up, you can either begin the Set Up yourself or Invite an IT Admin if you require their assistance/permissions.
If you feel comfortable setting up the integration and have the requisite permissions within your organization, feel free to begin by clicking on the Set Up button beside each of the relevant integrations: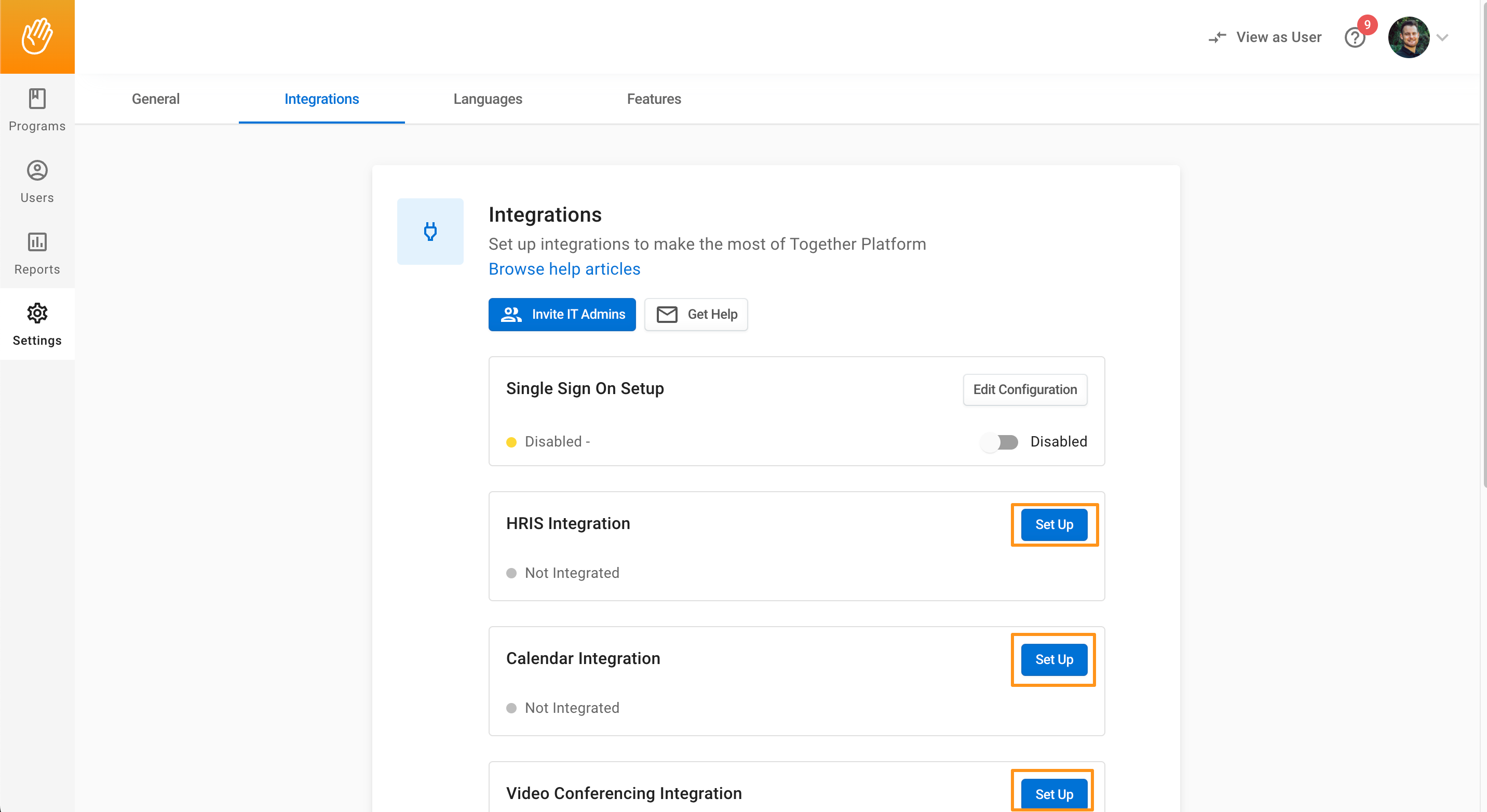 For any additional information regarding IT at Together and our integrations, please check out our IT Center.
Once you have completed your integrations, head back to the Registration (
) page to finalize the last few steps!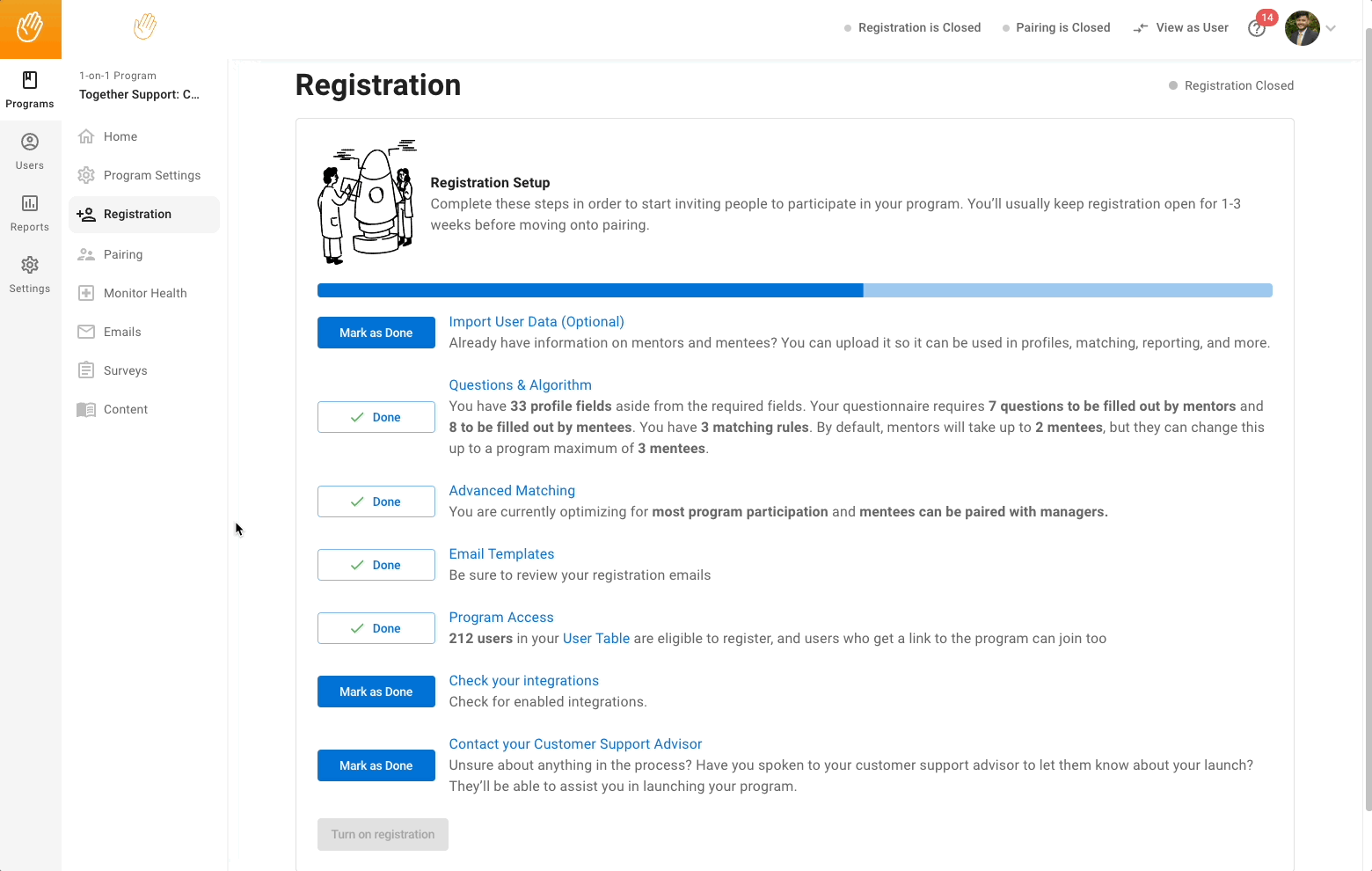 While you're back on your Registration (
) page, you can mark the final step complete as well: Contact Your Customer Support Advisor. We would love to hear from you if you're unsure about anything throughout this process or if you have any questions.
If your organization has a dedicated Customer Success Manager or Implementation Manager, please feel free to reach out to them directly. Otherwise, you can always reach us with any questions/concerns by submitting a request here.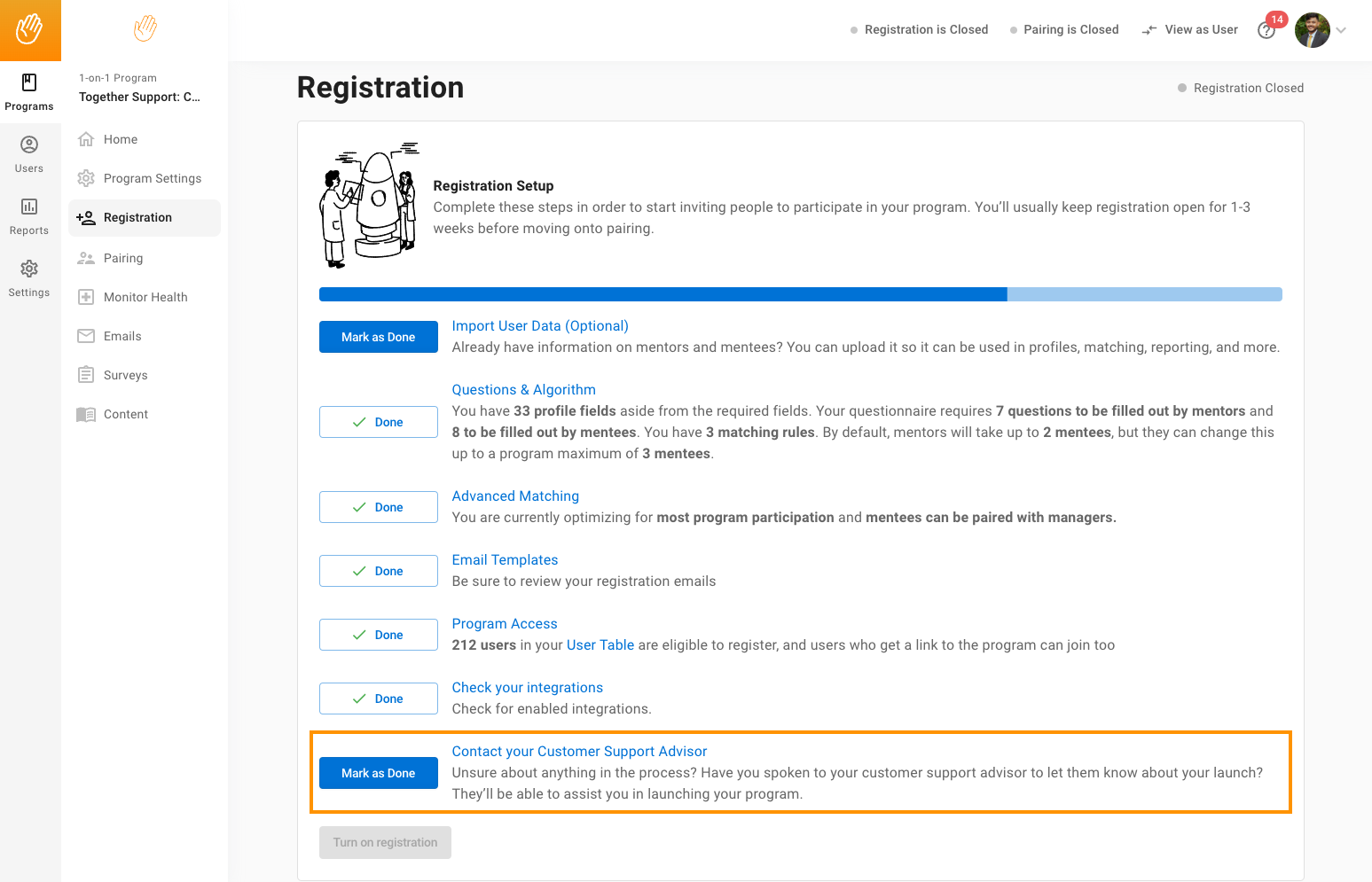 To continue building your Cohort program, head over to Step 8 - Launching Registration
Have more questions? Submit a request here and let us know how we can help!
Share
Was this article helpful?
0 out of 0 found this helpful