As a mentor, sometimes you might need to change your capacity throughout the course of your mentorship program. Your ability to take on additional mentees can change as things get busier at work, and that's why we always provide you the ability to update your capacity at any time.
Changing Your Capacity
To begin, you'll first need to log in to Together and head over to your Profile page.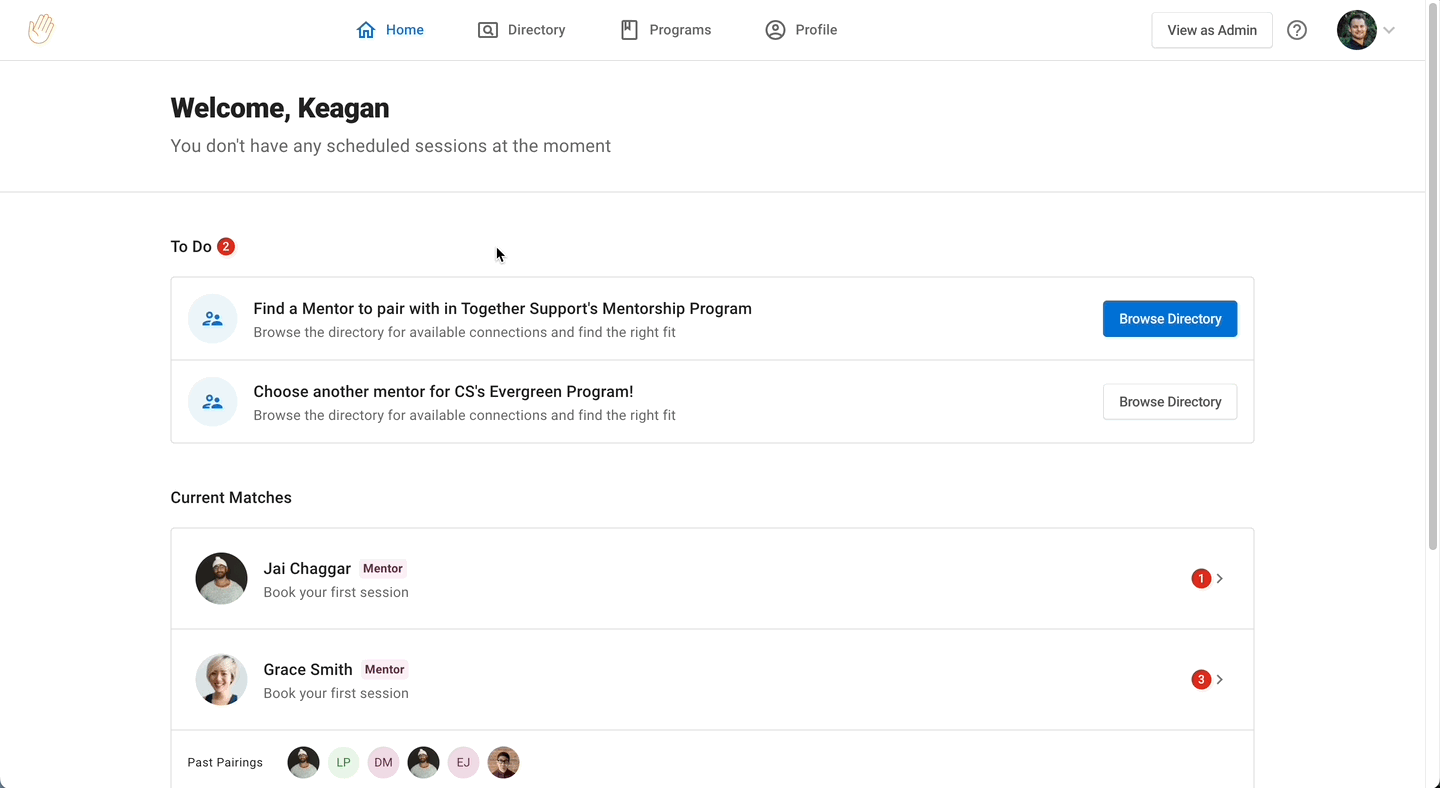 From your profile page, you will see all of the programs you're currently registered in under the My Programs tab. To update your capacity, find a program where you're currently enrolled as a Mentor, then click the Manage My Capacity button: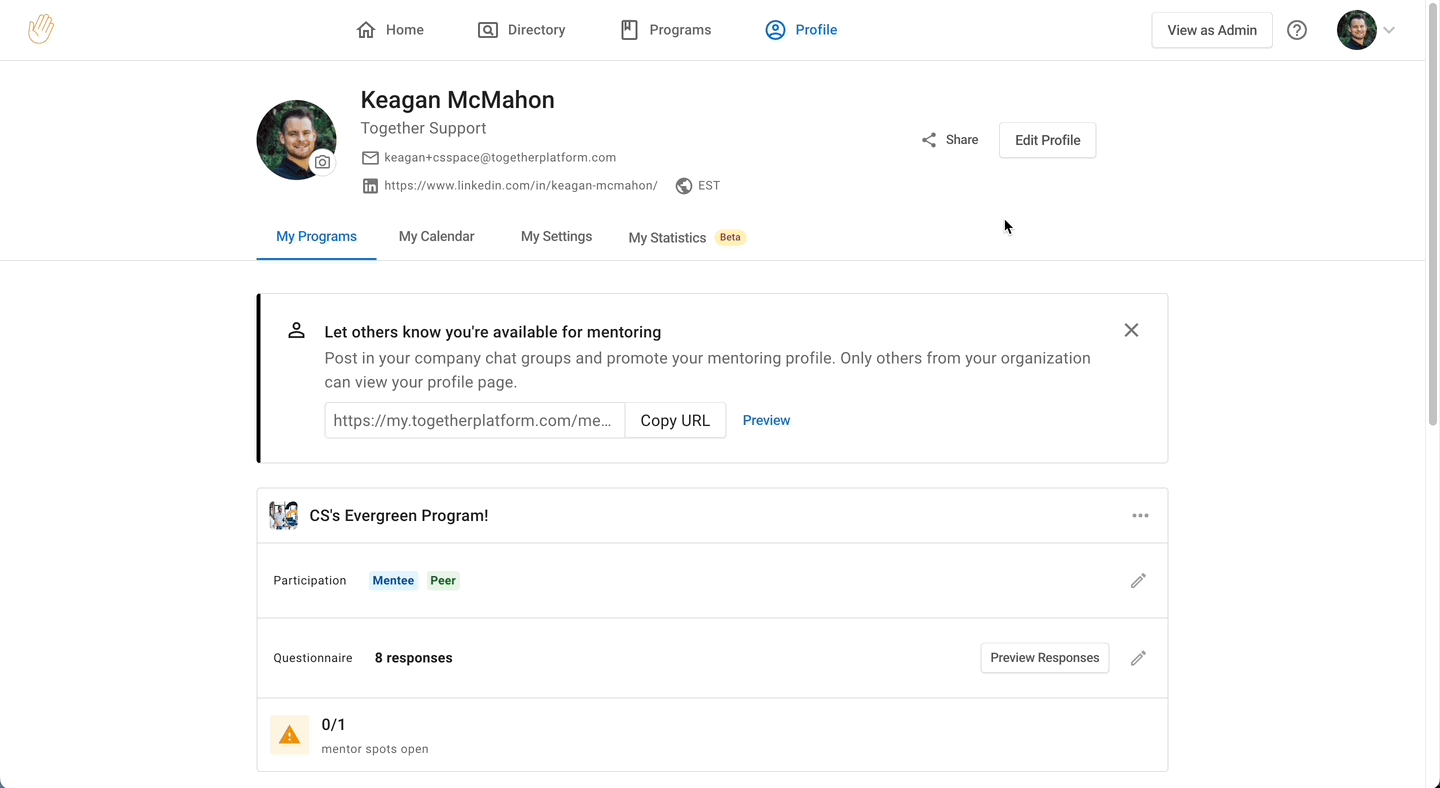 Now that you have updated your capacity, you will only be able to match with that number of mentees at any given time.
Managing Active Matches
If you need to update your capacity, and already have more active matches than your new capacity value, you can either end all of your currently active matches or review them individually.
For example, I currently have 3 active matches, but I want to adjust my capacity so I can only have 2 active matches in this program. Once I update my capacity to 2, I will be prompted to review my matches: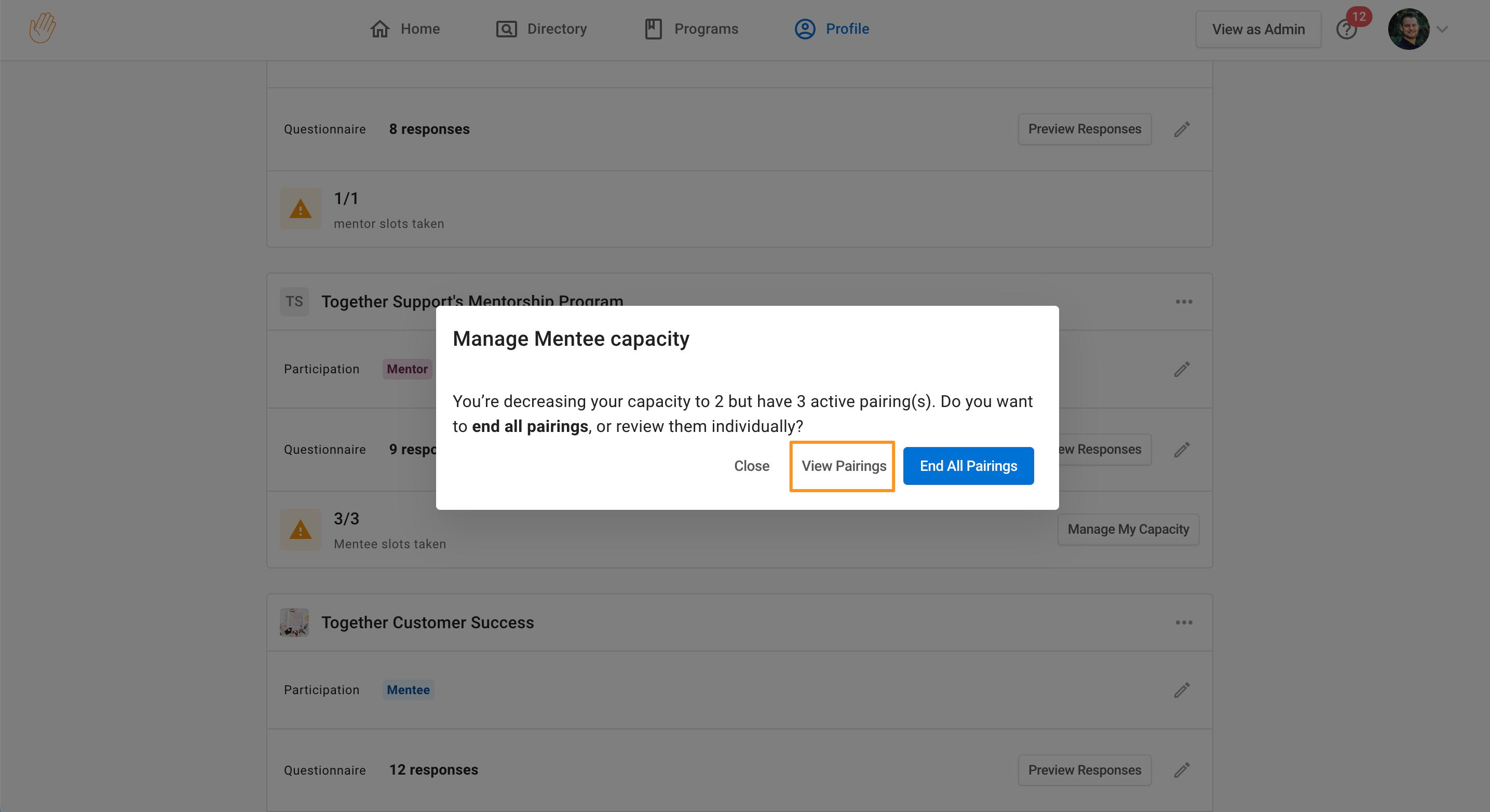 In my case, I would like to keep my matching with Becky & Lebron, so I will click the View Matches button to review each of these matches individually. Clicking this option will return you to your home page, where you can find these matches and individually end them if you wish. In my case, I am going to end my matching with Mateo: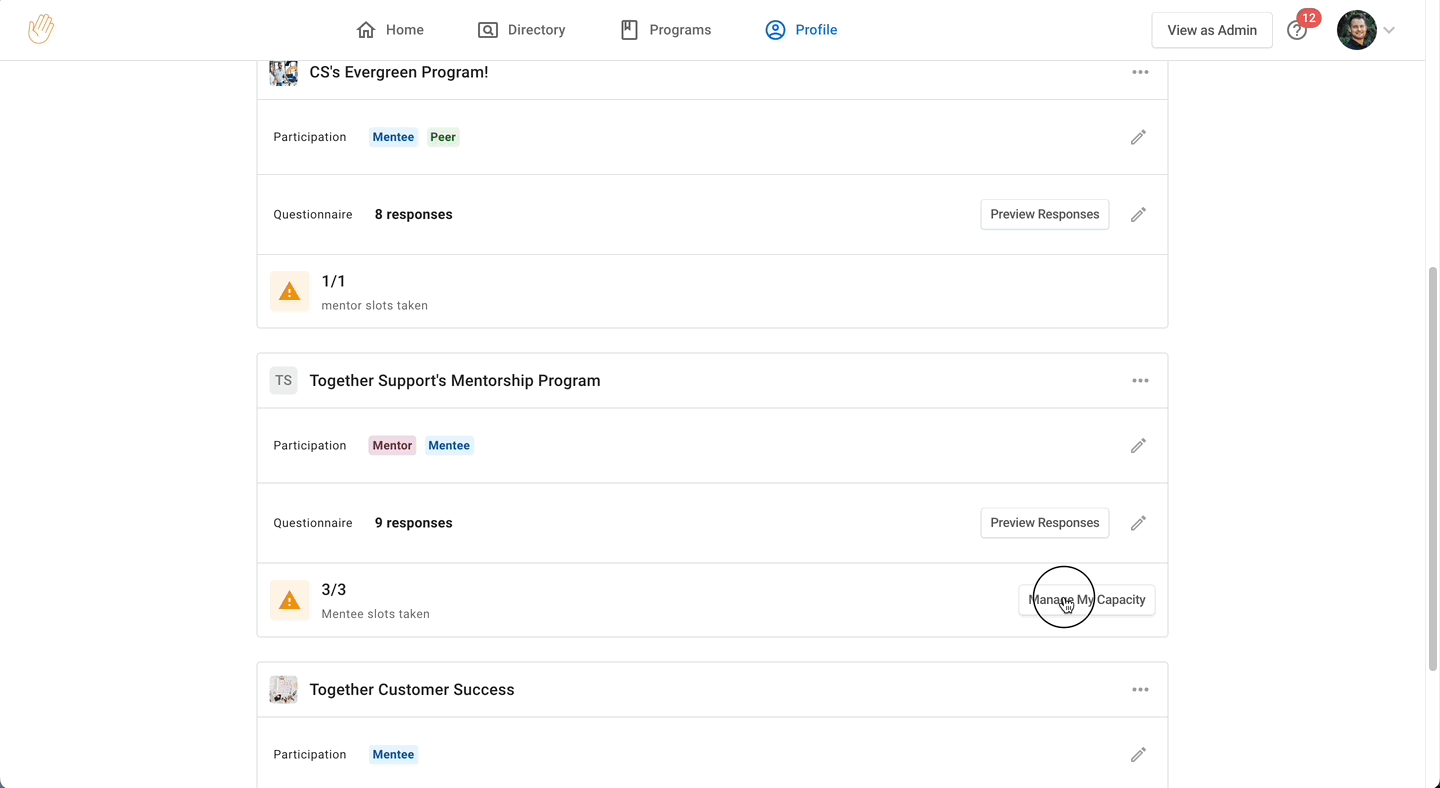 Now that I have ended my matching with Mateo, I can go back to my profile and adjust my capacity down to 2 mentees:
Have more questions? Submit a request here and let us know how we can help!
Share
Was this article helpful?
0 out of 0 found this helpful