Welcome to Together! We're excited for you to begin your mentorship journey. Once your organization has begun accepting registrants for your program, you can begin by signing up on Together here. Alternatively, if you have already received an invite to join the program, continue onto our Reviewing Your Invite section below.
If you need assistance, please see our articles on How to Log In: Without SSO or With SSO.
Reviewing Your Invite:
You will have received an email or directions from your administrator which would provide you with access to the platform. The invite should come from mentorship@togetherplatform.com, and will look something like this:
Once you receive your invite, click on the Start Registration button within the email. This will bring you into Together where you will need to create your account and begin your registration process.
Profile Information:
First, you will begin by setting up your Profile, here you can provide us with your preferred name, a headline (i.e. your role, department, etc), a link to your LinkedIn Profile, and your timezone. After you have filled these values in, click the blue Next button to continue.
Next, you will see some quick information about your program, such as a description, and the pairing process. When you're ready, click the Next button to move on to your registration questionnaire.
Submitting Your Registration:
Depending on the program's settings, you will either be asked to choose between a mentor and/or mentee.
In some cases, you may only be able to participate in a specific role, or you might be able to register for both roles. For my program, I will register as both. If you selected Mentor, it is important to also consider how many mentees you can take on. Once you have selected your role(s), click the blue Next button to move on to filling out the rest of your registration questionnaire: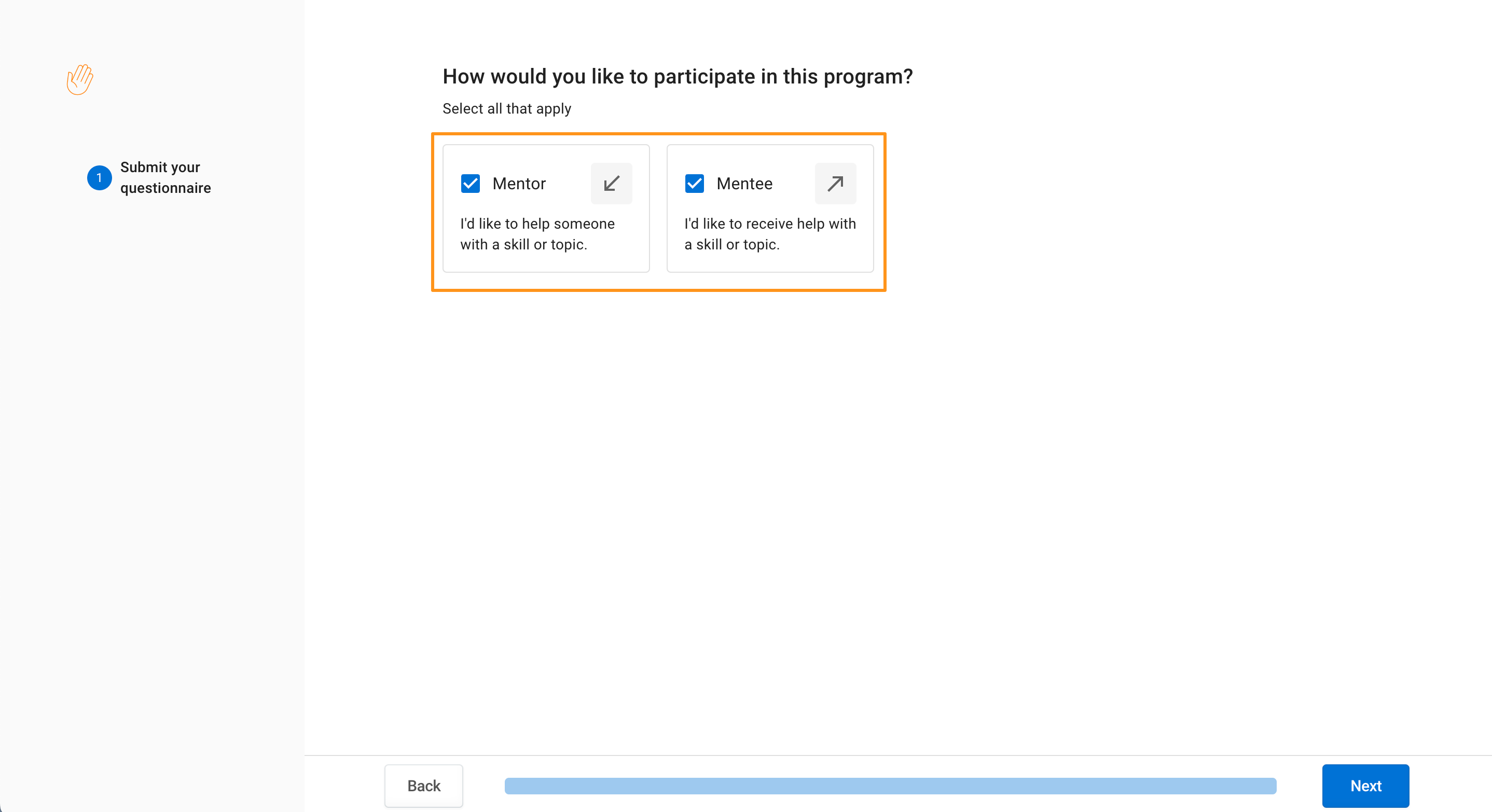 Now that you have found your program and selected your role, the final step to complete registration is to answer a series of questions. These questions are specifically built to help find you the best group within the program.
Note:

Your questionnaire will only take a few minutes to complete.

Your program administrators worked hard to put this together, so please do your best to answer honestly and completely!

The questionnaire is meant to capture all your skills, goals, preferences & any other information that will be helpful in pairing you with the right mentor/mentee.
Once you have completed each of the questionnaire questions you can click the Finish button to be taken through a brief overview of the platform. We encourage you to read each of these pages, as they will give you a good understanding of your program and the platform more generally. To continue, simply click the Next button until you reach your home page: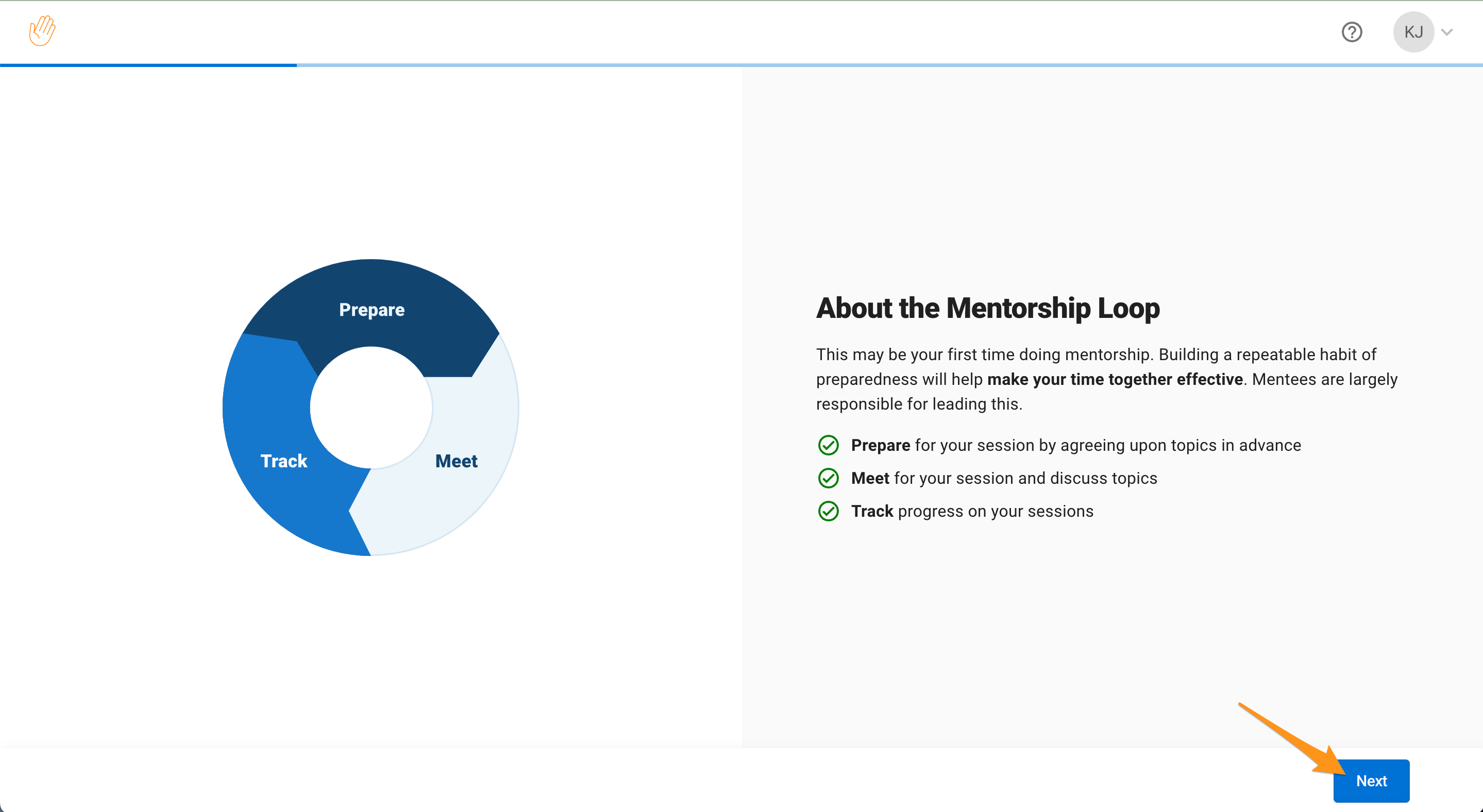 Once you have completed each of these steps you will have successfully registered for the program and will be notified once you have been assigned to a Group!
Have more questions? Submit a request here and let us know how we can help!