As an admin, you may want to limit or hide the integration options that are available for your participants. If you would like to hide the Calendar Integrations or Zoom Video Conference options for your organization, please get in touch with our wonderful support team at Together by submitting a request here!
For example, the option for Zoom Meeting appears when booking a session with your mentor/mentee: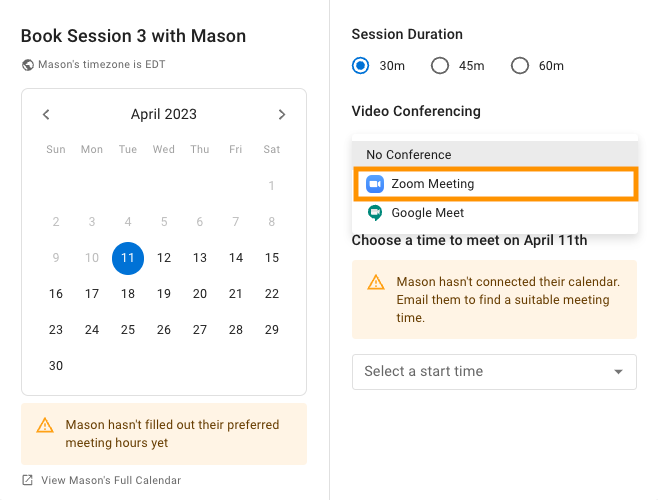 The option for Calendar Integration appears when you log into your account for the first time after completing setup, booking sessions, or in your Together Profile page under the My Calendar tab: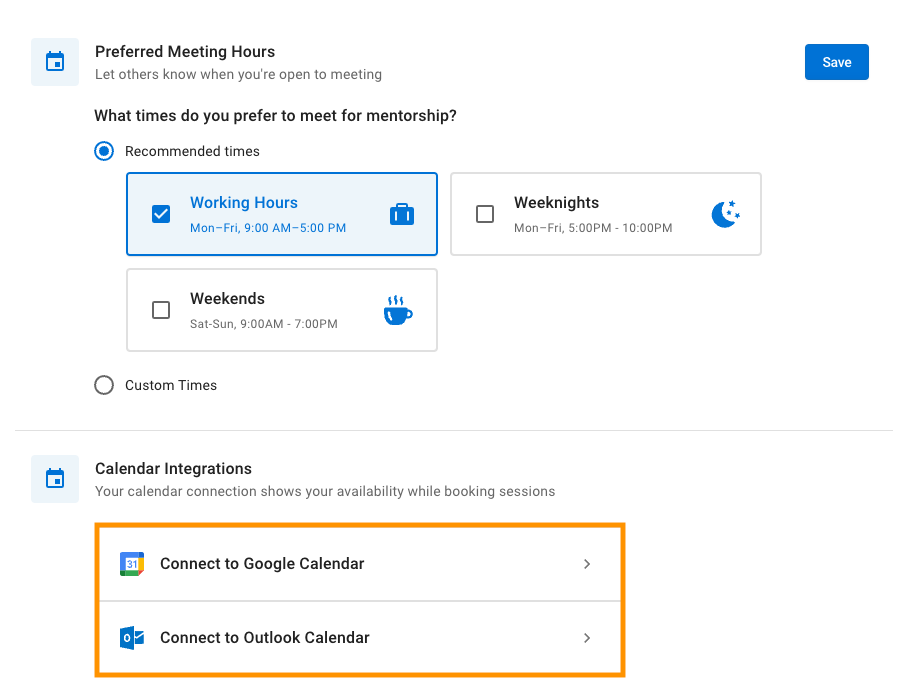 Note: If your team has completed the domain-wide calendar integration, your users will not see this prompt to connect their calendars and will instead see this: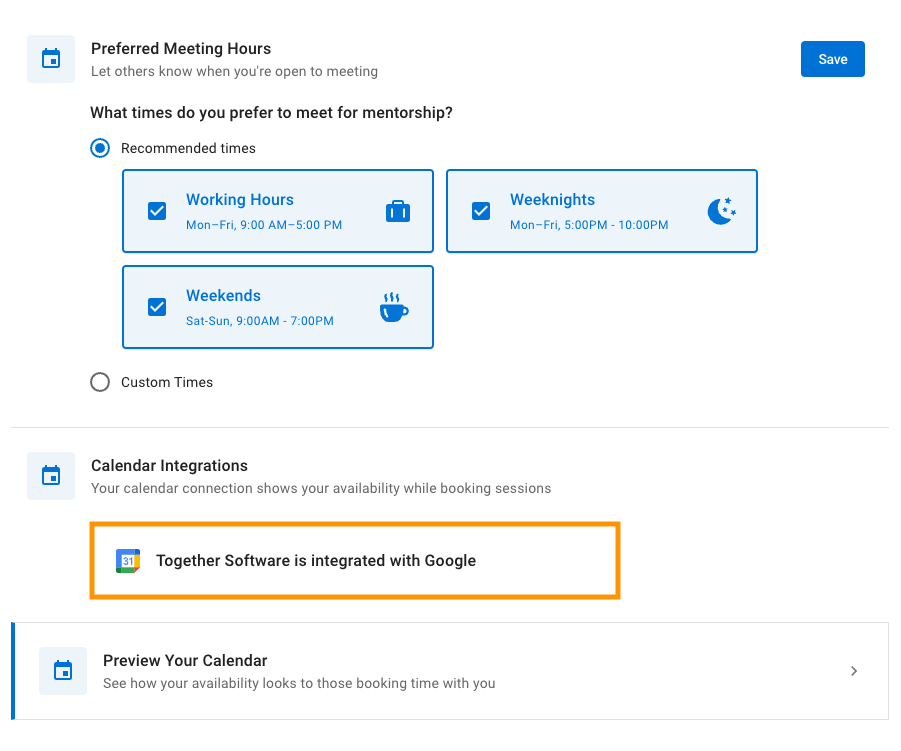 Have more questions? Submit a request here and let us know how we can help!
Share
Was this article helpful?
0 out of 0 found this helpful