Before you launch your program registration, it's crucial to ensure that everything works smoothly. This article outlines our best practice recommendations for thoroughly testing your program.
Duplicating Your Program
Start by duplicating your program: How do I duplicate a program?
When you duplicate your program, all your settings will carry over, including agendas, email templates, and resource guides. In case you're wondering, changes made in the duplicate program will not be reflected in the original program! Testing in a duplicated program is essential to prevent your test data from affecting your actual program data and reporting: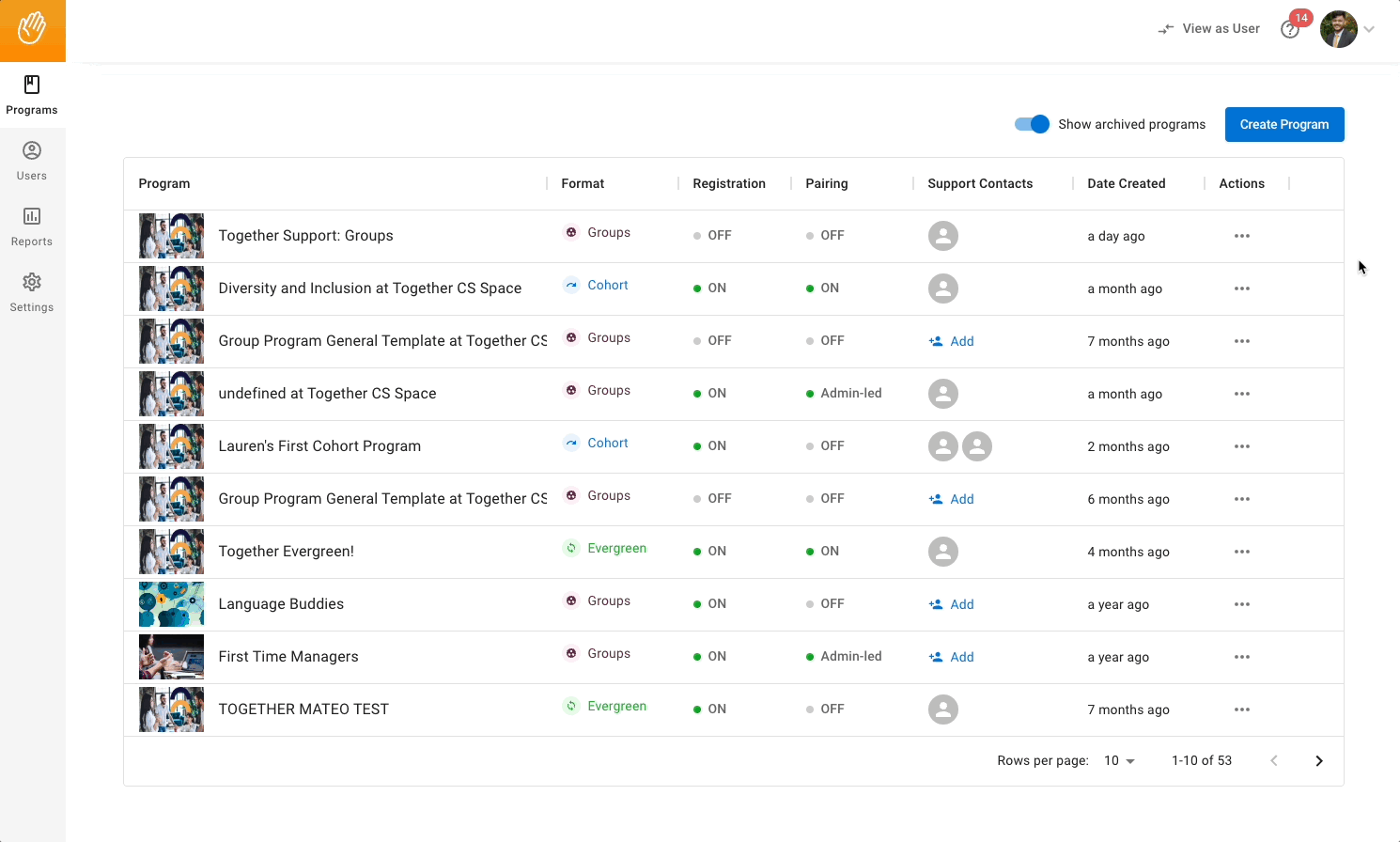 Inviting Yourself or Creating Alias Test Emails
To begin testing, invite yourself to the program and register as a user using your email address. Alternatively, you can create alias test emails for this purpose. To do so, simply add a word of your choice followed by a + sign in front of your email address. For example, testing+samar@togetherplatform.com. This technique allows you to create alias test emails easily while using your primary email account: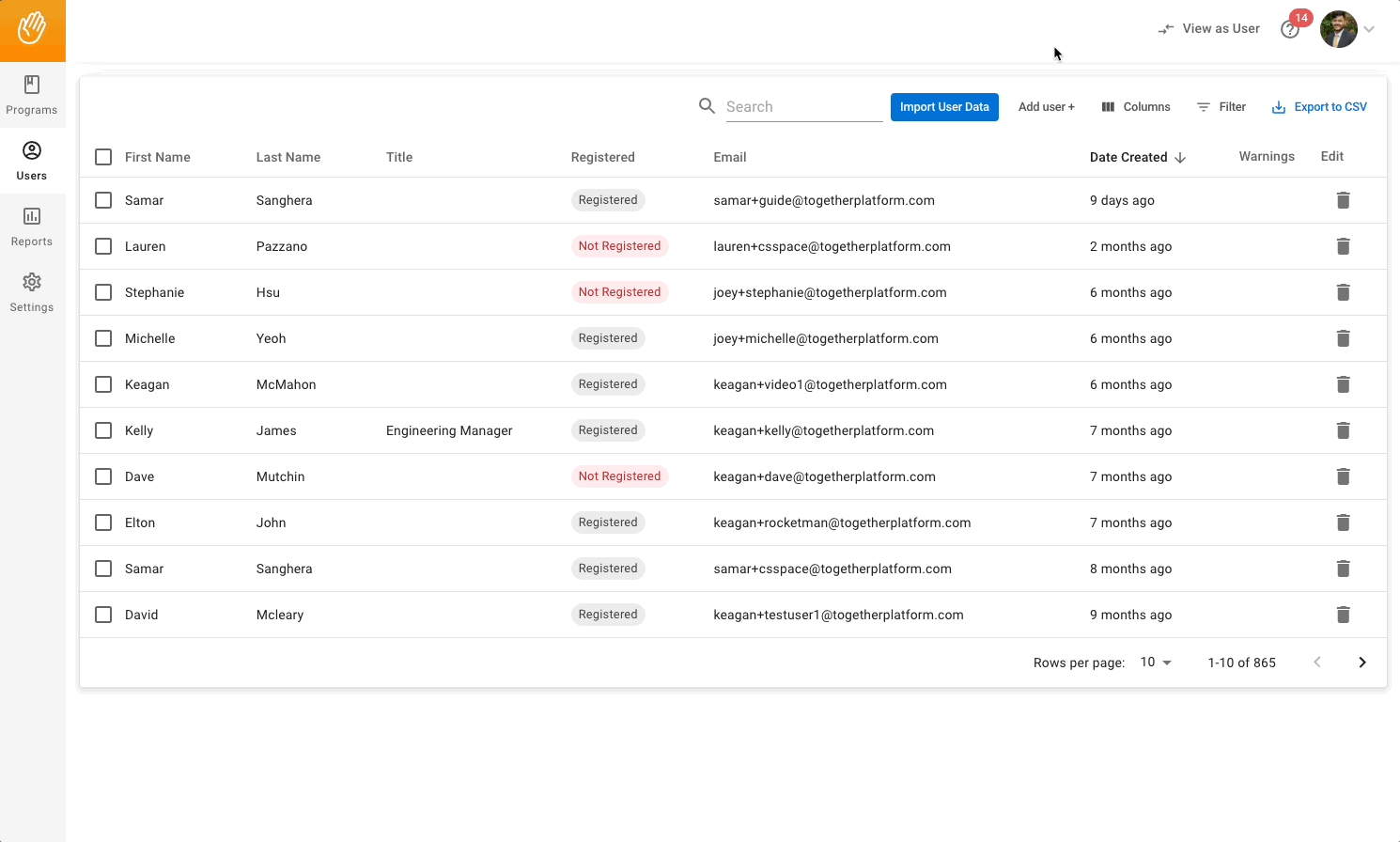 Note: If your program has Single Sign-On (SSO) enabled, please use your real email address, as an alias test account may not be accepted.
Testing as a User
Now, it's time to put yourself in your users' shoes and thoroughly test the program. Sign up as both a mentee and a mentor, following the Together User Guide to ensure that all core flows work correctly. We recommend the following actions:
Exploring Additional Flows
In addition to core flows, we recommend exploring other ad hoc features and functionalities within the platform. You can:
Seeking Support if Needed
If you encounter any issues or obstacles during the testing process, please don't hesitate to reach out to our Support team. We are here to assist you and ensure that your program runs smoothly.
By following these best practices for testing your program, you can identify and resolve any potential issues before launching, providing a seamless experience for your program participants.
Have more questions? Submit a request here and let us know how we can help!
Share
Was this article helpful?
0 out of 0 found this helpful