When you launch matching, you'll be shown a matching readiness report. This report will tell you how many users are ready to be matched and how many may face issues. If you have a high number of users who are at risk of not finding a match or are unable to match with anyone, there are a few things you can do to address this. In this article, we will review the 3 steps you can take after identifying an issue with your matching readiness: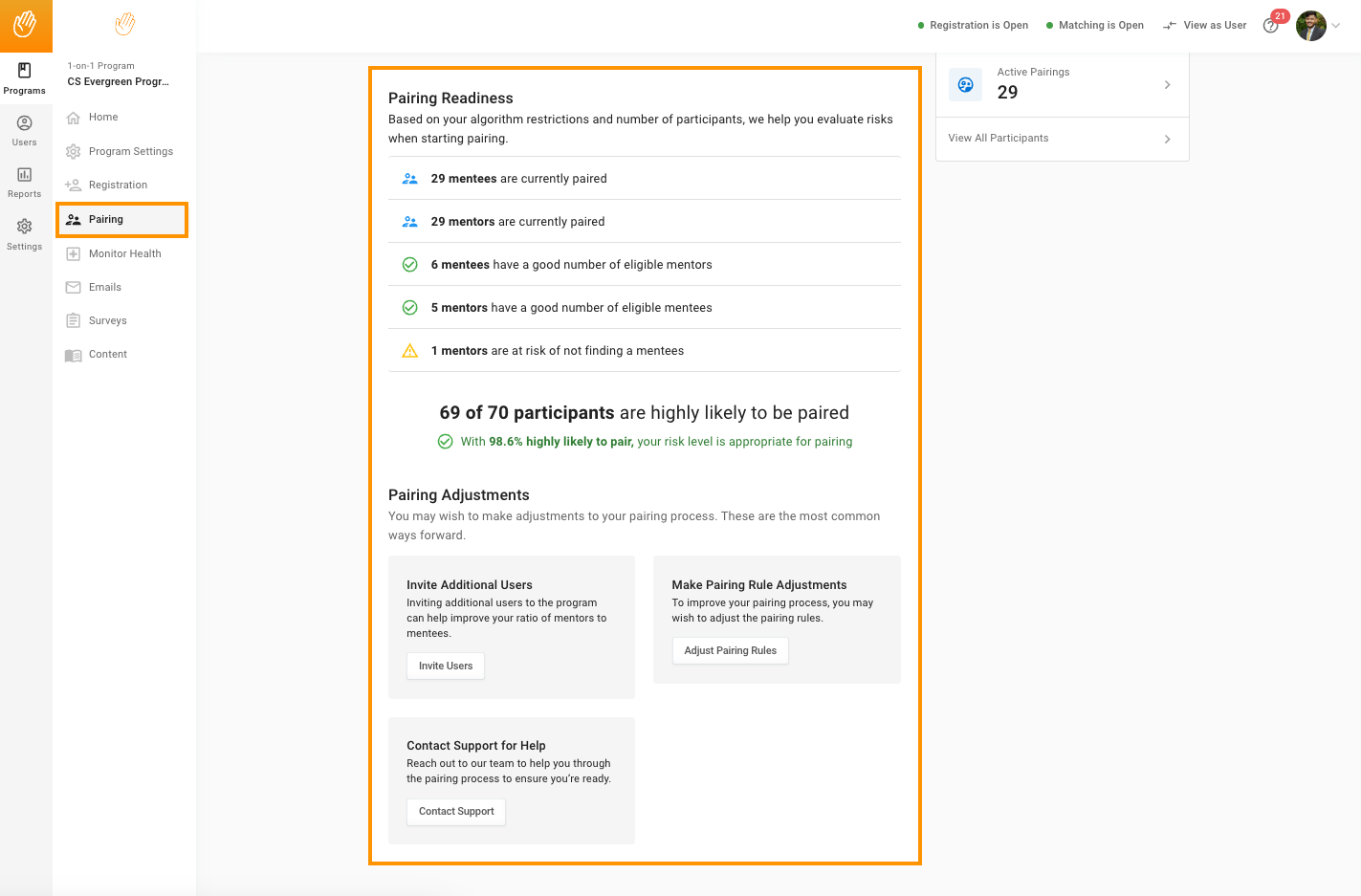 If a large proportion of your mentees and mentors are at risk of not finding a match or being barred from matching with anyone, the issue may be within your algorithm. Even though your users have already filled out the questionnaire, you can still adjust the prioritization strength of your questions. If you have an "A Must" rule, try switching to "High Priority" and then observe the impact on your pairing readiness report.

If you have an uneven ratio of mentees and mentors, you can invite your mentors to increase their capacity. This can go a long way in opening up greater mentor availability in your program and ensuring a higher percentage of mentees are able to find a suitable match. To see how much capacity specific mentors have, you can click on the Registered Users card on the homepage: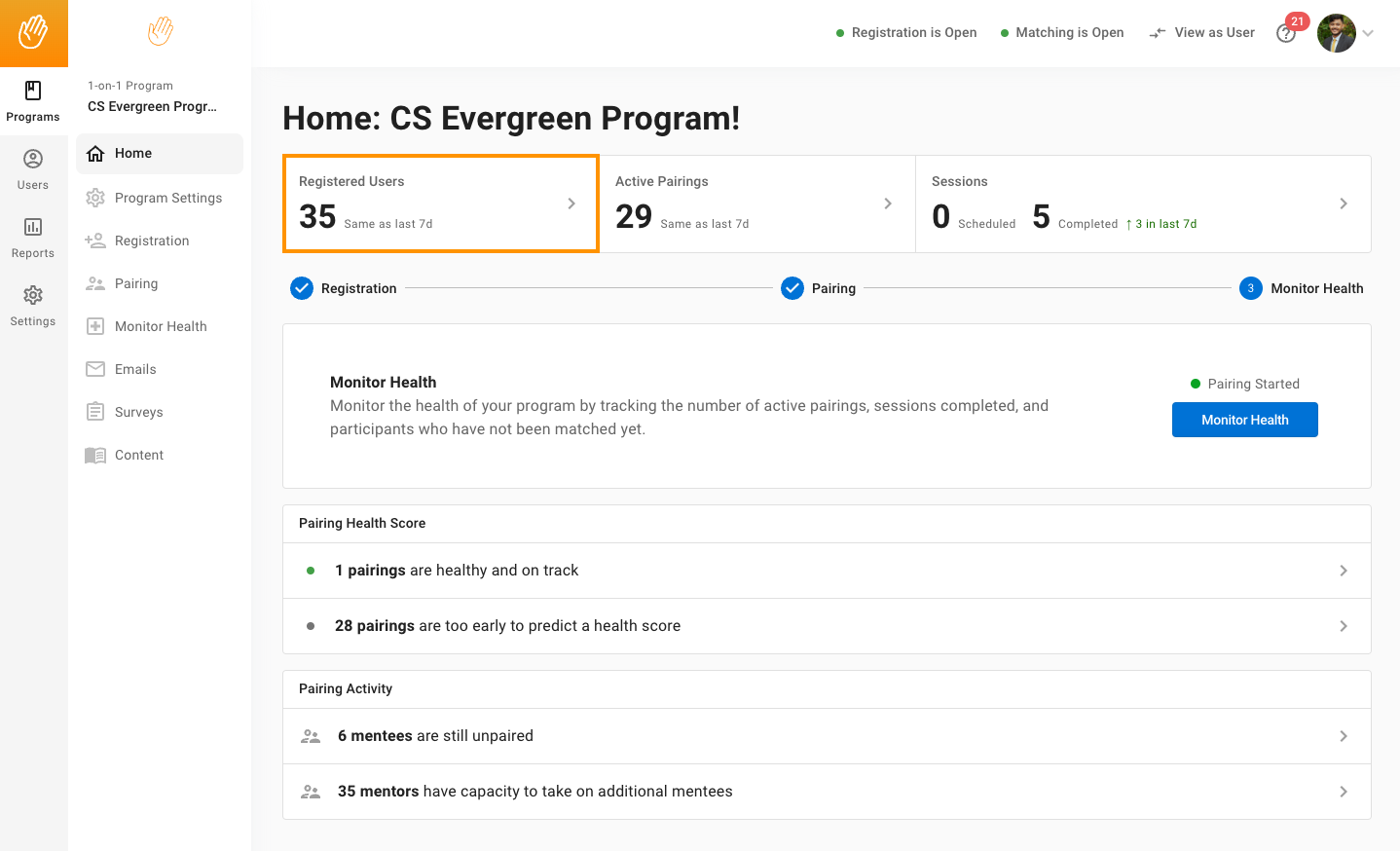 From here, select the Available Mentors tab to review their capacity. You can send a message to specific mentors, asking them to increase their capacity. To do so, click on the 3 dots in the last column and select Copy Email: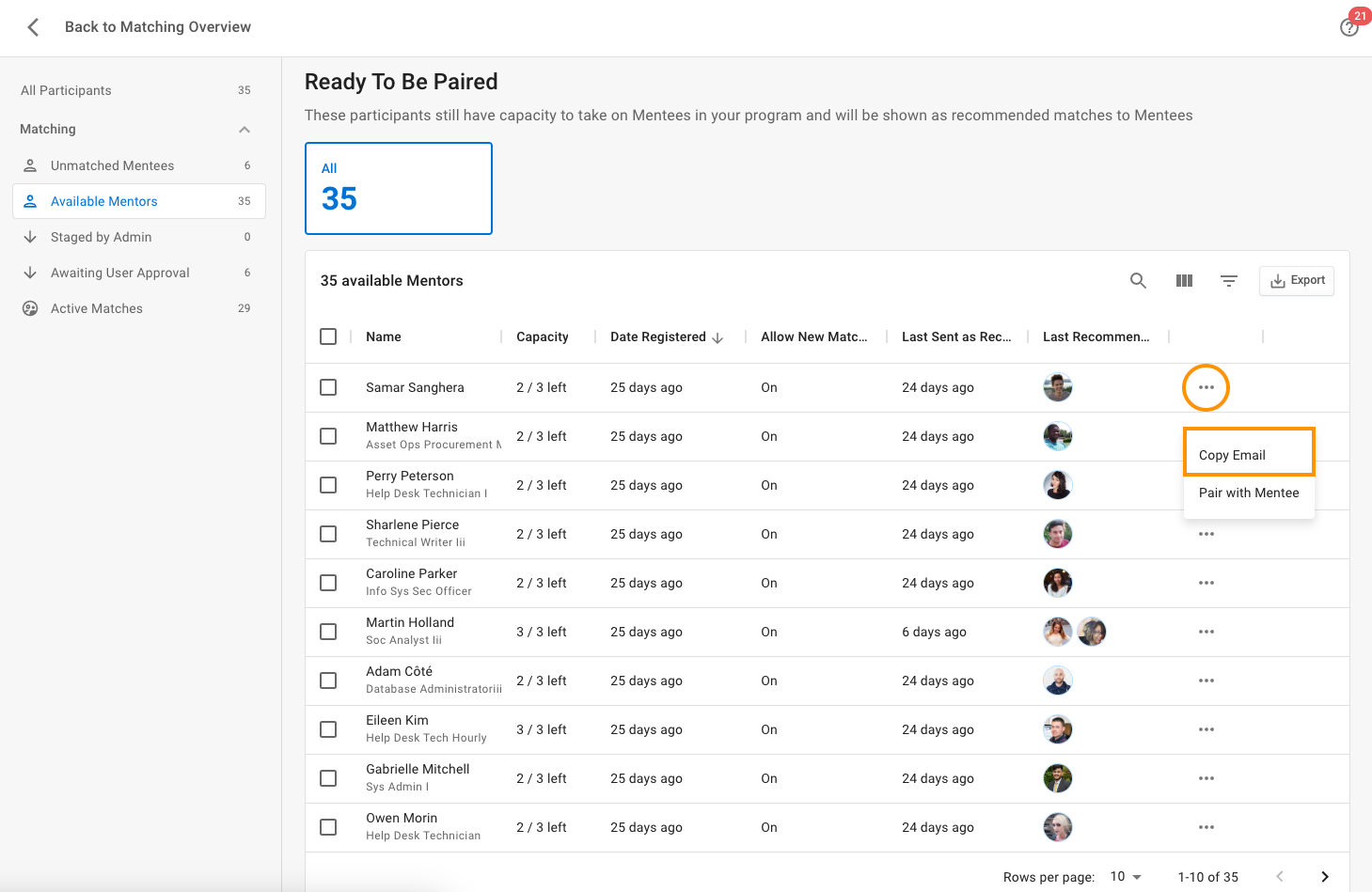 Lastly, you can always invite additional participants to increase the chance of matches to occur frequently: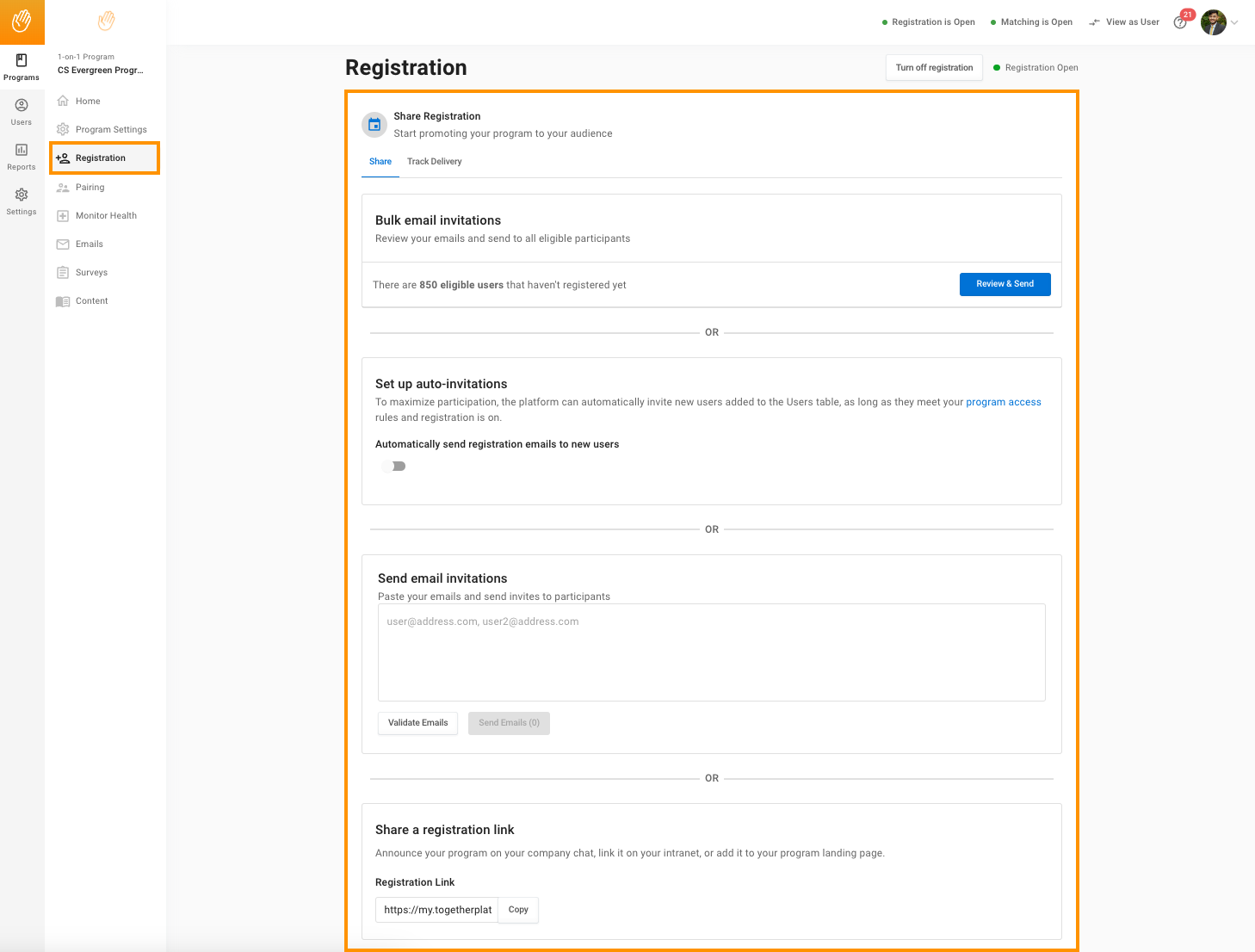 Have more questions? Submit a request here and let us know how we can help!
Share
Was this article helpful?
0 out of 0 found this helpful