The goal of calendar integrations is to create a great experience booking mentorship sessions with your matching, while simultaneously providing the reporting capabilities administrators need to effectively manage their program. Simply having sessions booked through your regular client would not allow for effective reporting.
Features
When 2 users are integrated and matched together, they can both:
See exact times the other person is available
See the other person's busy times
See their own availability
Auto-add a conference link
If neither users are matched, none of the features will be available, and users will only see time slots to book into without insight on what date and times are actually available.
Two ways to integrate
There are two ways to integrate Together with work calendars:
Domain-wide integration: Consent to permissions on all user calendars at once
Individual integration: End users consent to permissions on their own calendars one at a time
We usually recommend customers to perform a domain-wide integration for the following reasons:
Domain-wide integration removes user friction of having to consent to and install the integration when signing up
Domain-wide integration prevents a mixed experience where only one person out of two in a mentorship matching are integrated. All features won't be available in this case. 
Permissions
To support all the features above, we request the following permissions:
Read calendars
Write calendars
This is the most granularity we can request with on the Office 365 and Google for Work platformsm.
Providers
For details on the setup and installation of our Office 365 integration, see this page.
For details on the setup and installation of our GSuite integration, see this page.
Feature deep dive: Free/Busy Schedules
When booking mentorship sessions, we show free/busy slots for yourself and your matching, to create a comparable experience to booking an event in your native calendar client.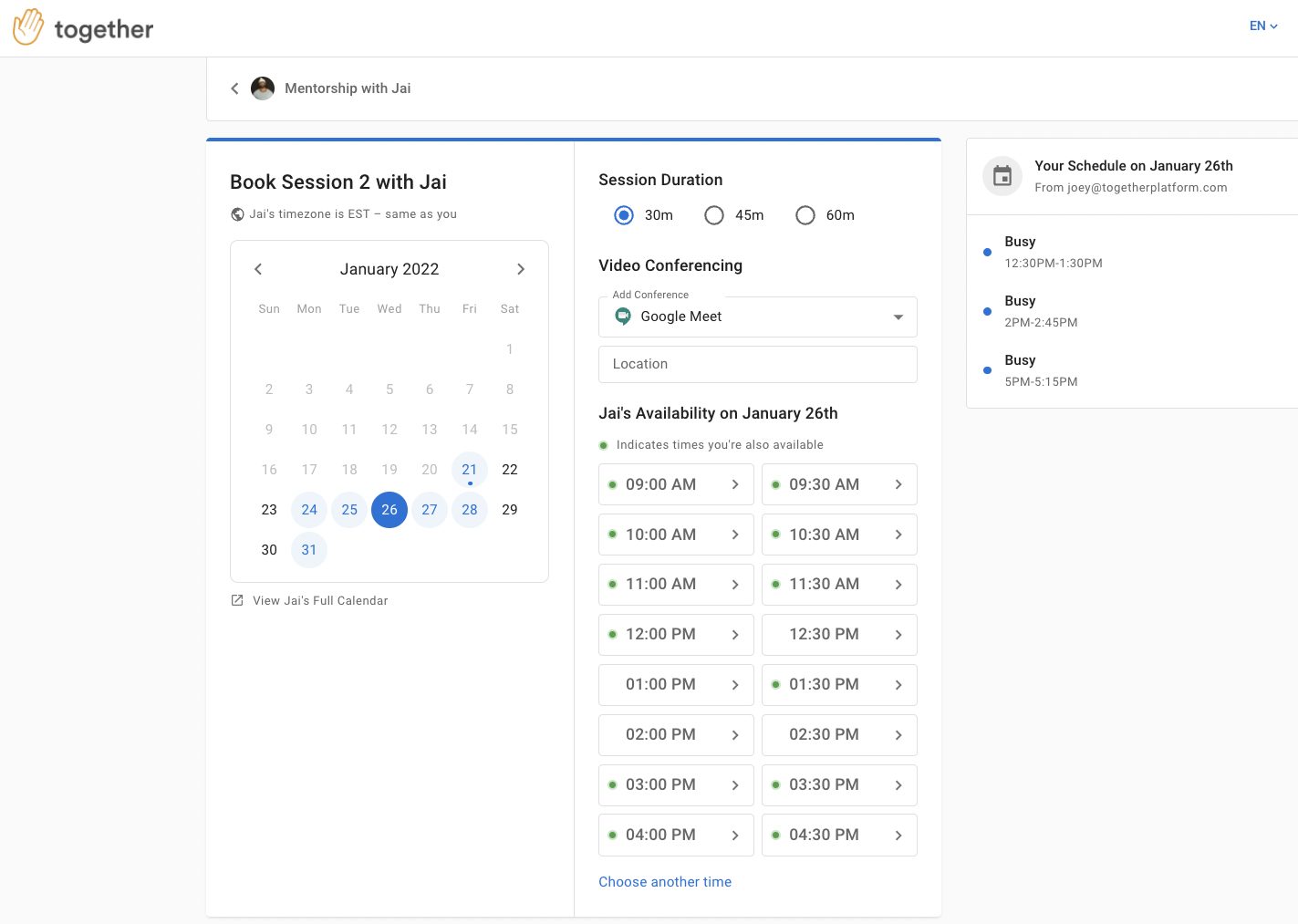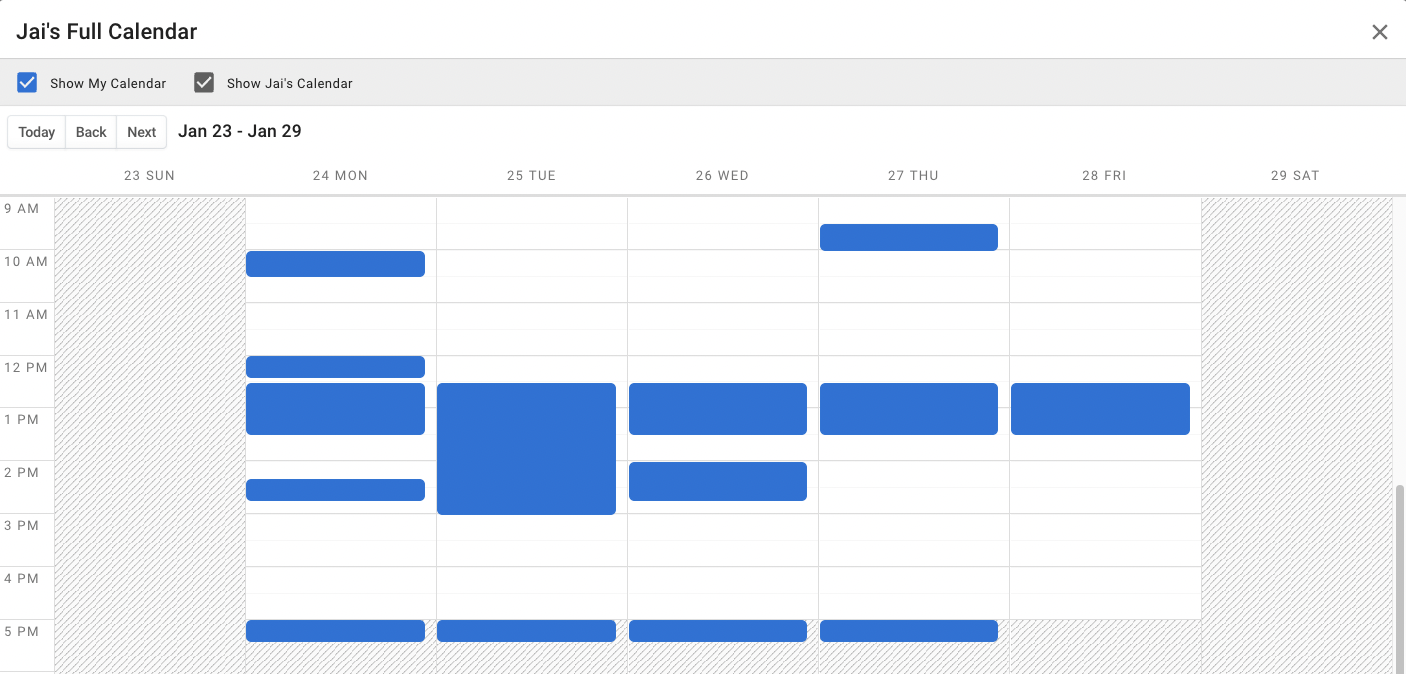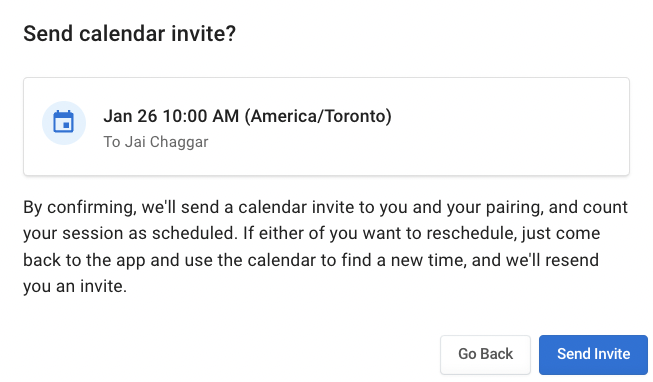 Feature deep dive: Events in calendar
Sending an invite through Together will block off time in your calendar natively and add your matching as a participant.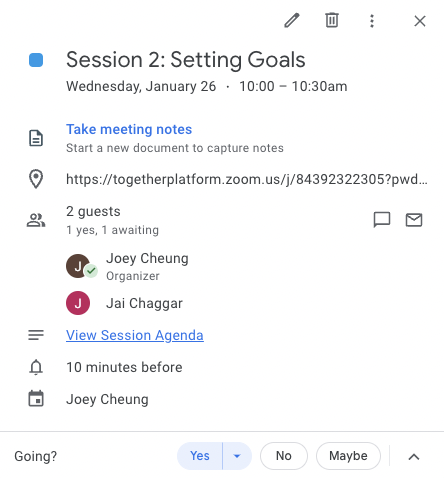 Share
Was this article helpful?
0 out of 0 found this helpful