Resources are available to supplement your experience within the program, some of these resources include topics such as: what it means to be a good mentee/mentor and how to mentor others. It is recommended that you spend time reviewing these resources to learn how to make the most out of your mentorship experience.
Click on the Programs tab (at the top of the page) and choose the program you are enrolled in. On the home page, you will see a Resources tab and a Session Overview tab.
Pro Tip: Check out the Mentee & Mentor Handbooks for quick tips & guiding questions. This is the one-stop shop for everything you need in your mentorship relationship.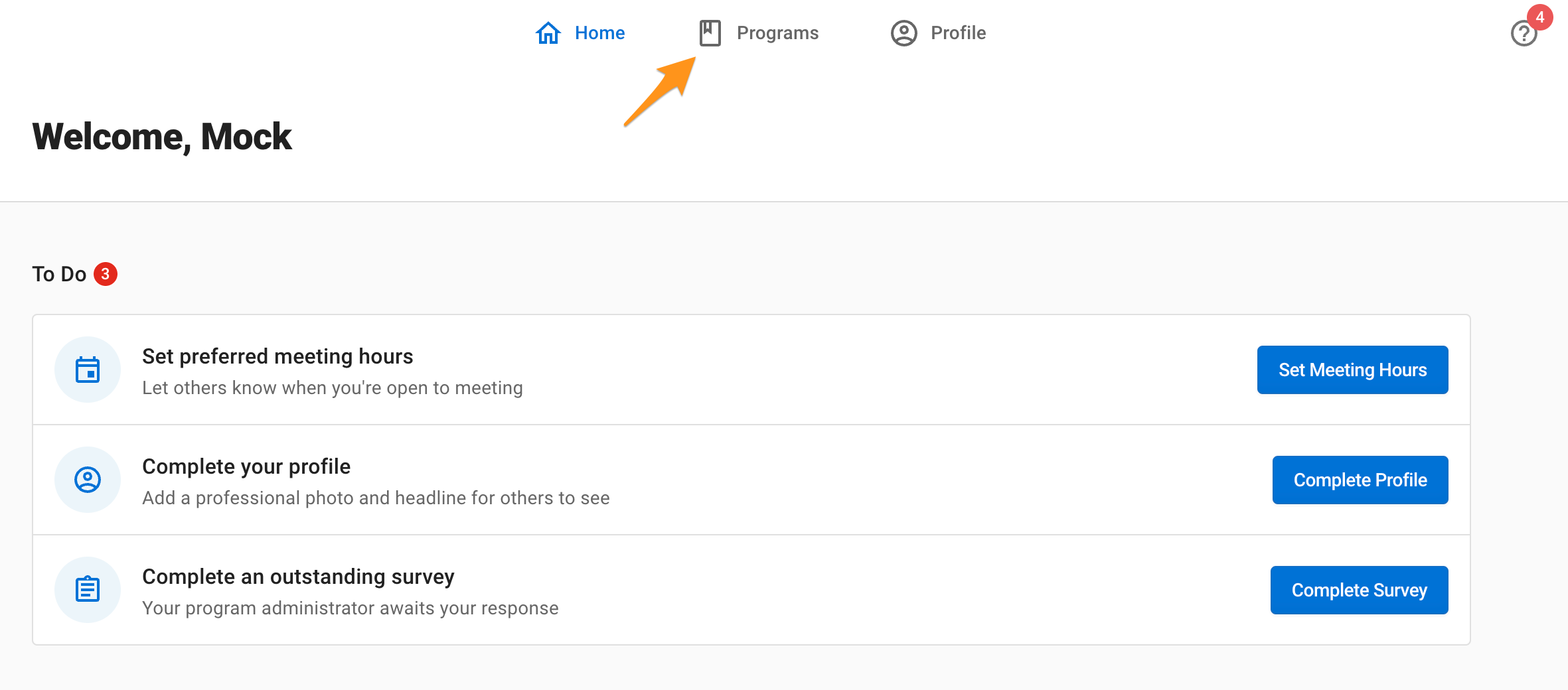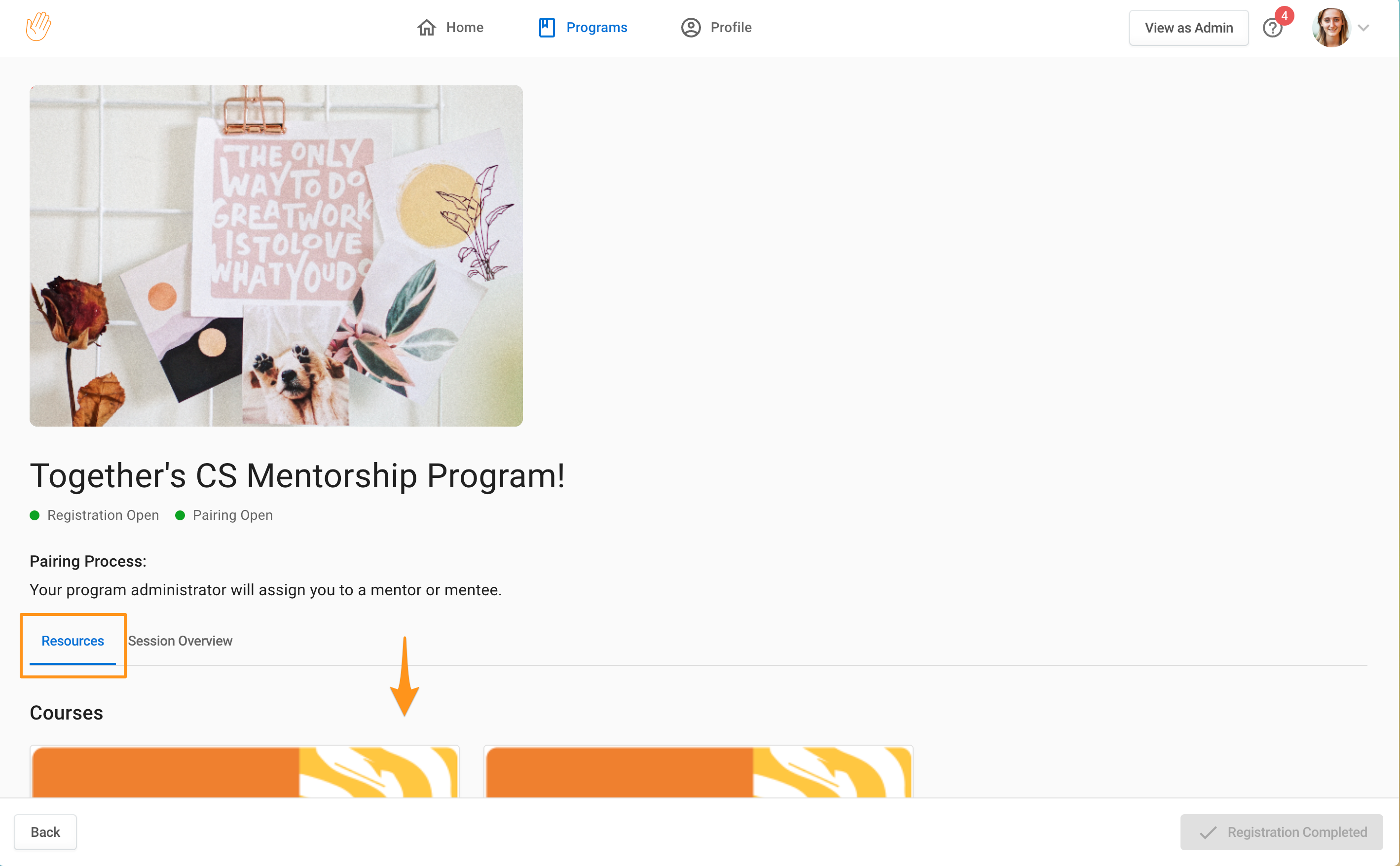 Have more questions? Submit a request here and let us know how we can help!
Share
Was this article helpful?
0 out of 0 found this helpful