What is Preferred Meeting Hours?
Preferred meeting hours is a feature that is offered to support your scheduling availability in the Together platform. As a mentee or mentor, you can choose when you want to make yourself available for mentorship meetings. Once you set the times you are available for mentorship, we will block your calendar in the tool to ensure that you can only be booked during those times.
Making yourself available for "Working Hours" is the most common choice (i.e. Mon to Fri, 9 am to 5 pm). However, you can also choose weeknights, weekends, or a custom set of hours. If you choose the latter, it is best practice to let your partner know your meeting hours.
Pro Tip: We recommend having at least 10 hours free a week to allow mentees or mentors to book. This allows your partner to find a time that works for both of you.
How to Set Your Availability
From your home page, click on Profile.

Click on My Calendar to see your availability preferences. Remember to click Save after changes have been made.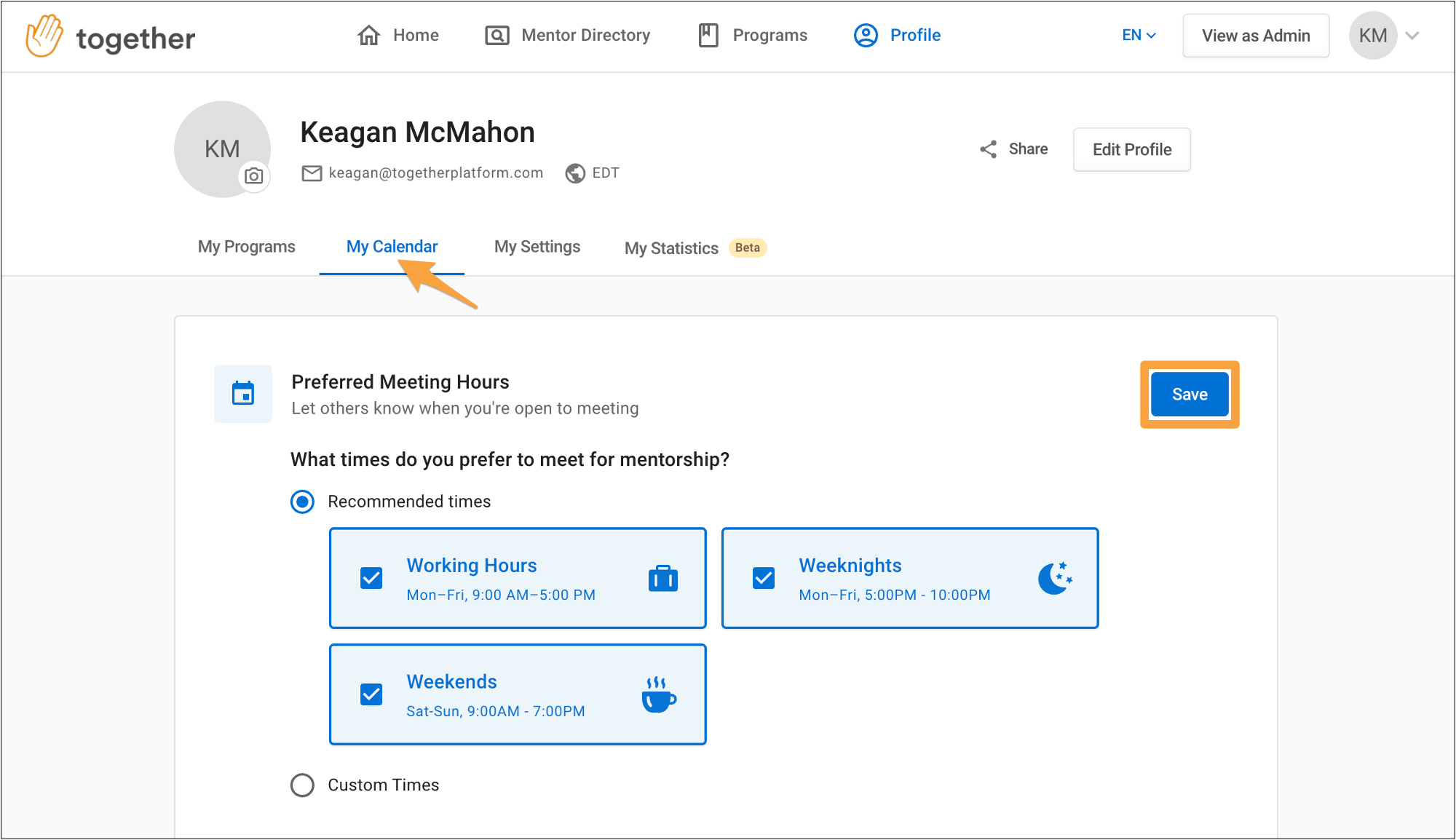 Preview Your Calendar
Curious to see what your availability might look like to your mentee or mentor? Click on the Preview Your Meeting Calendar button to open the calendar preview menu.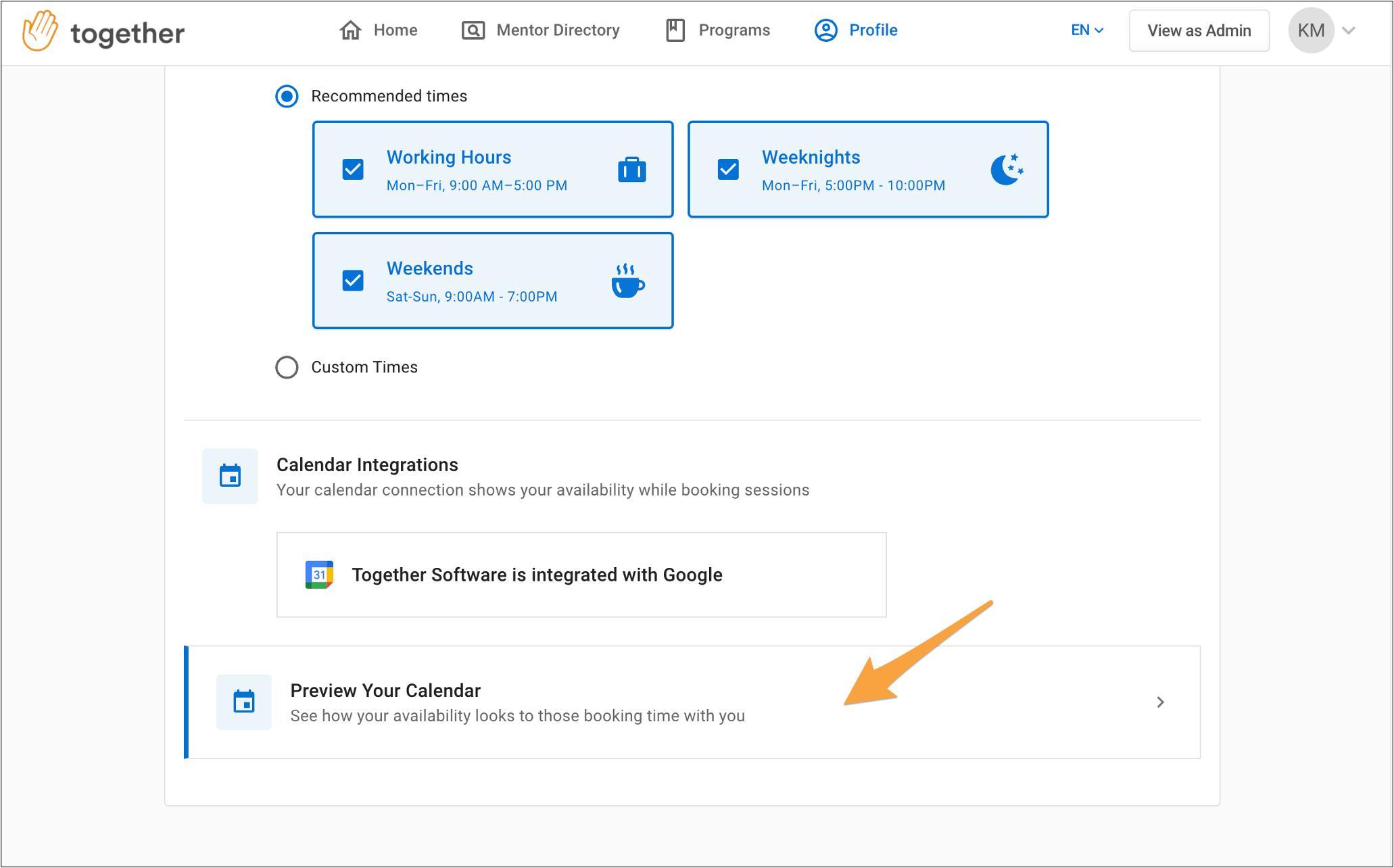 First, you will see the Session Booking tab, here you can see any available timeslots on each day that someone can book a meeting with you. You can also filter by session duration, to only see timeslots that can be booked for that duration (i.e. 30, 45, or 60 minutes time slots). Timeslots with a grey background are slots that have already passed, whereas those with a white background are still available.
The second tab that is available to you is our Schedule tab, here you can see the same information from the Session Booking section, but in a typical schedule style calendar format. White areas on the schedule are timeslots that are available for others to book, whereas the light grey stroked-out areas are timeslots that are outside of your preferred meeting hours.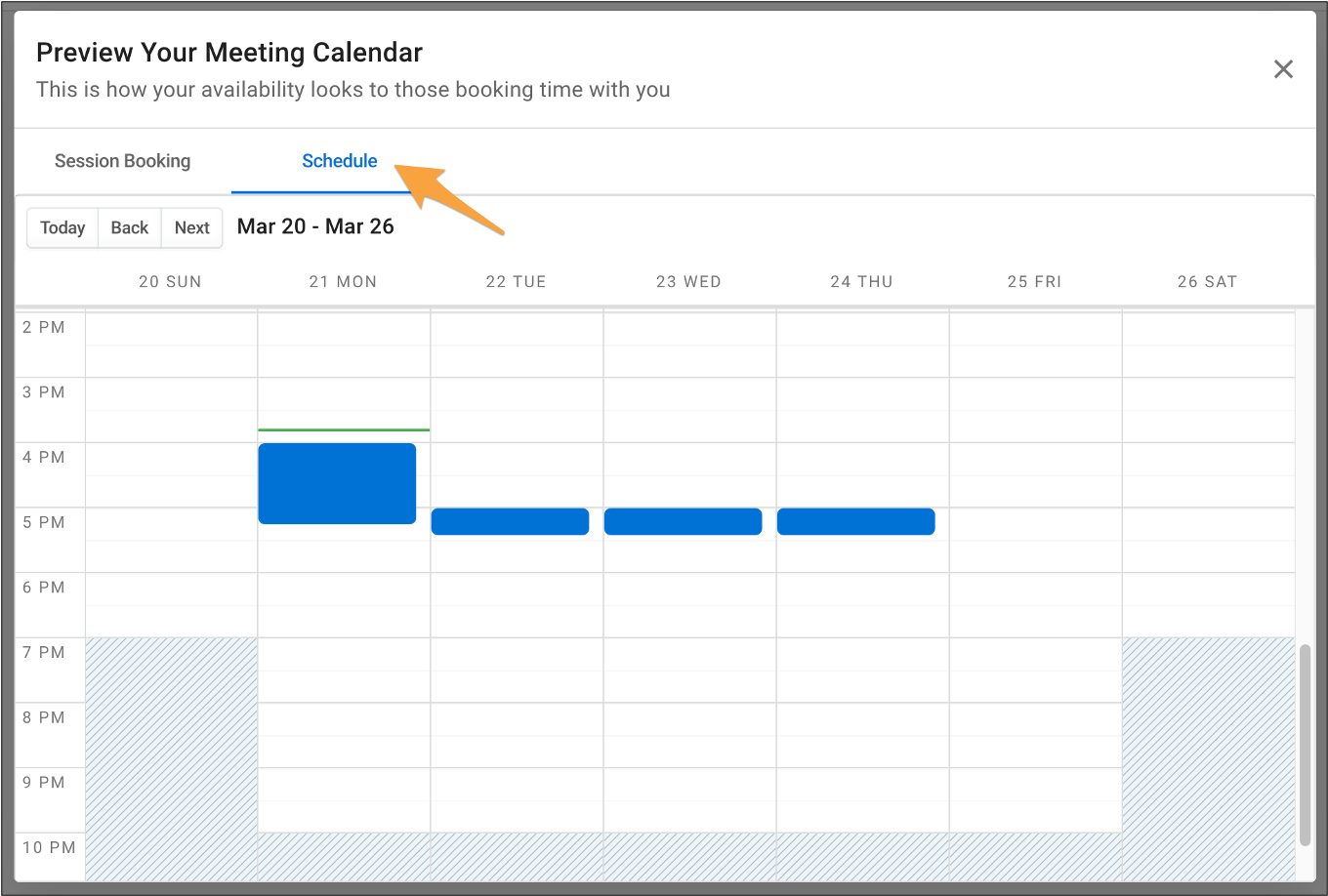 Have more questions? Submit a request here and let us know how we can help!