You may be enrolled in multiple programs at once. To view the programs you are actively a part of, go to Profile > My Programs.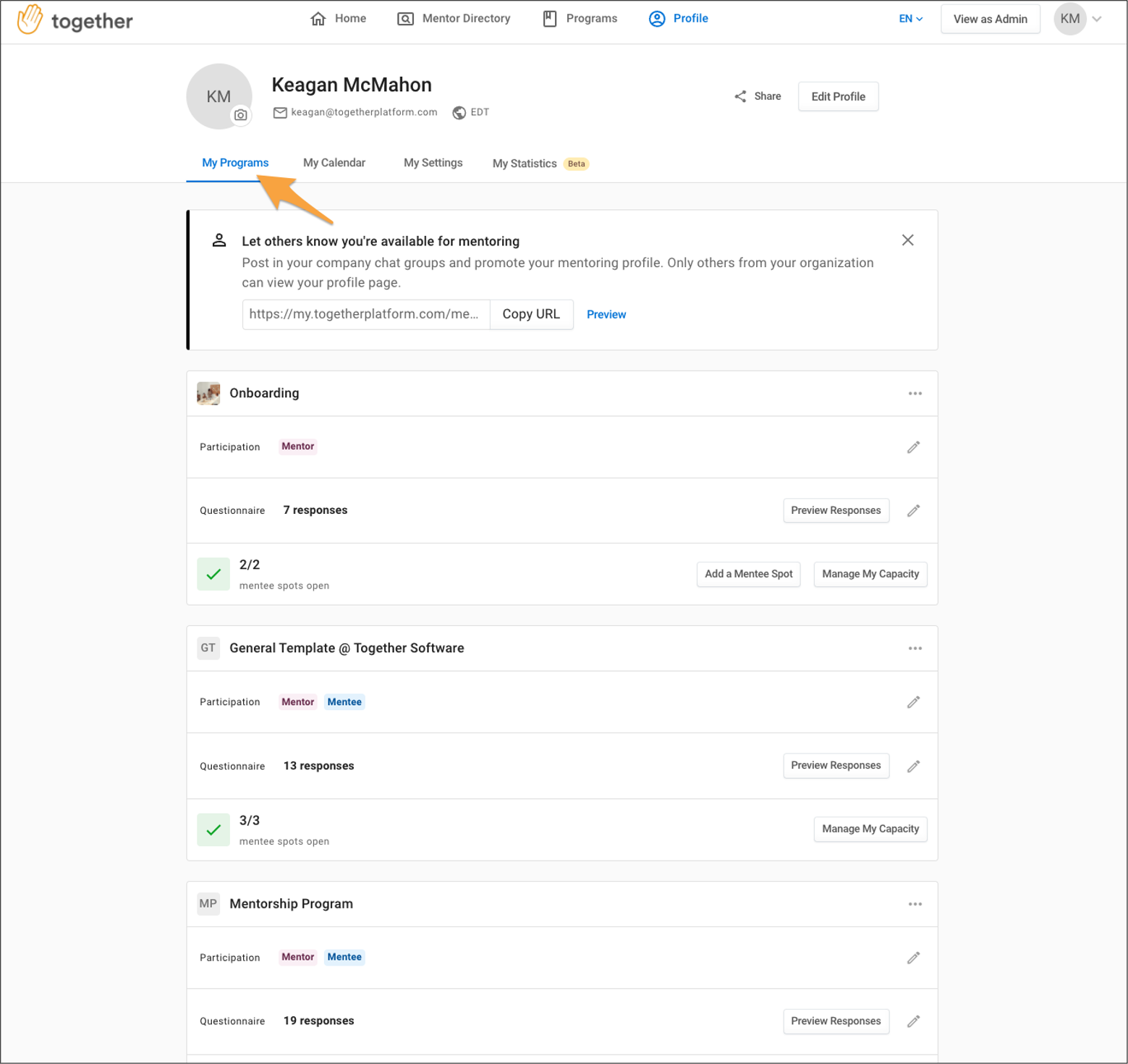 Here, you can see the programs you are currently enrolled in - and whether you are a mentee, mentor, or both in those programs.
How to Leave a Program
If you want to Leave a Program, click on the 3 dots beside the program > and click Leave Program.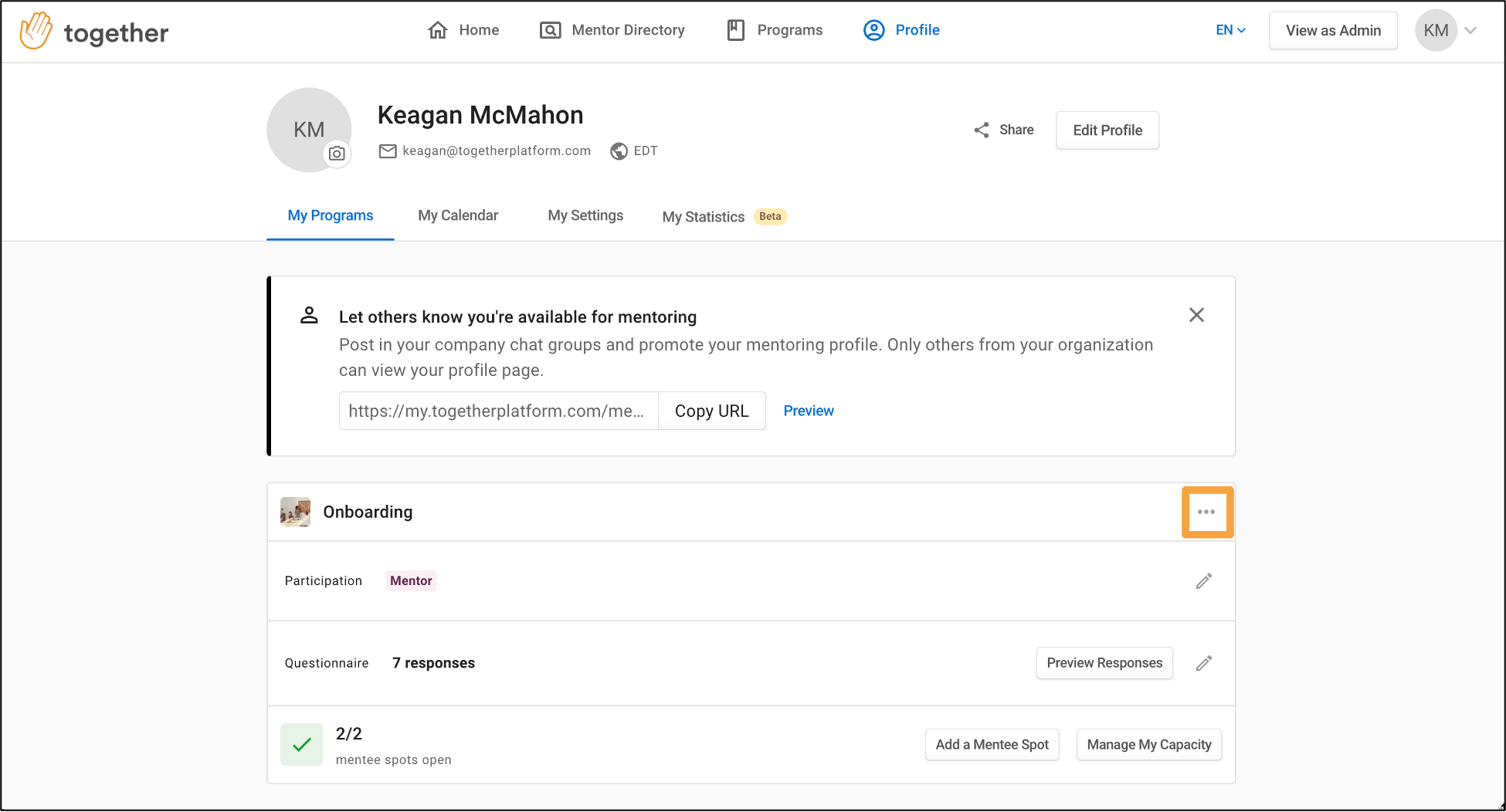 Want a more in-depth tutorial? Check out the Video Playlist from Together.
Have more questions? Submit a request here and let us know how we can help!
Share
Was this article helpful?
0 out of 0 found this helpful