Together does not have an instant messaging feature, meaning for anything outside the platform, you should use your preferred method of communication. Most mentees and mentors communicate through email, instant message or phone.
If you need to get ahold of your mentor or mentee, you can find their email address in their profile.
If you're part of a Groups program, you can find your other group members by clicking on your group from your home page: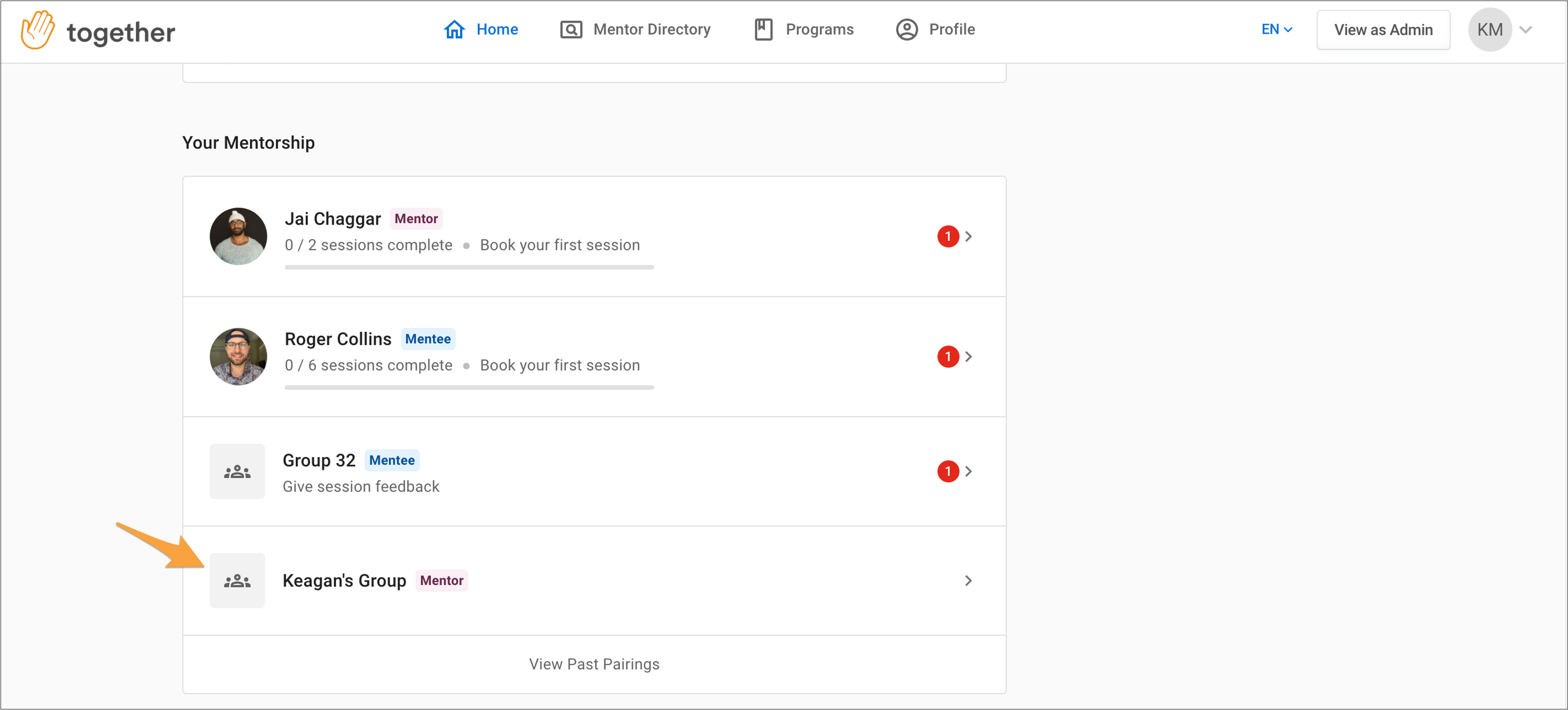 Then, you may click on one of your fellow group members' profiles to retrieve their email: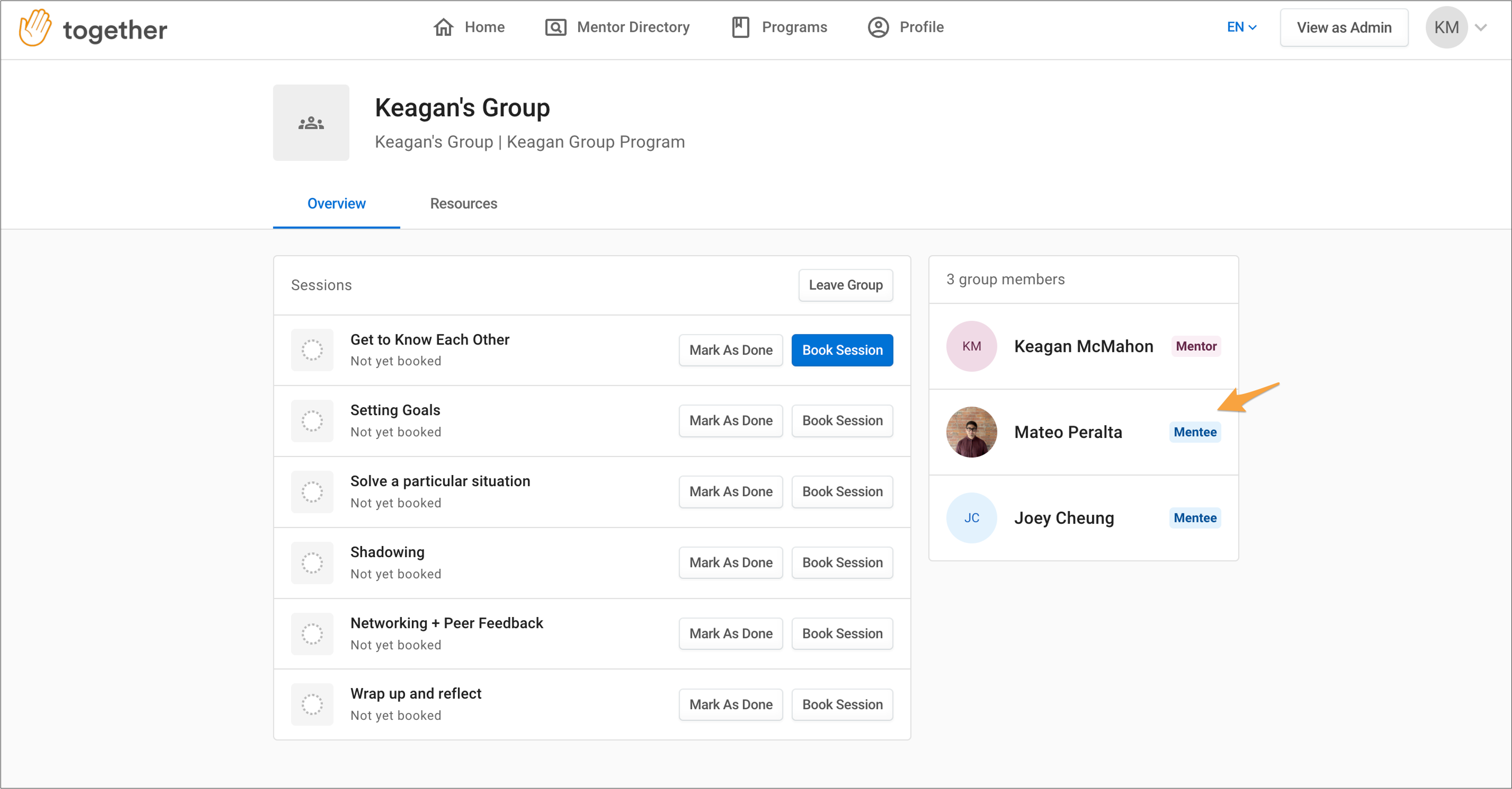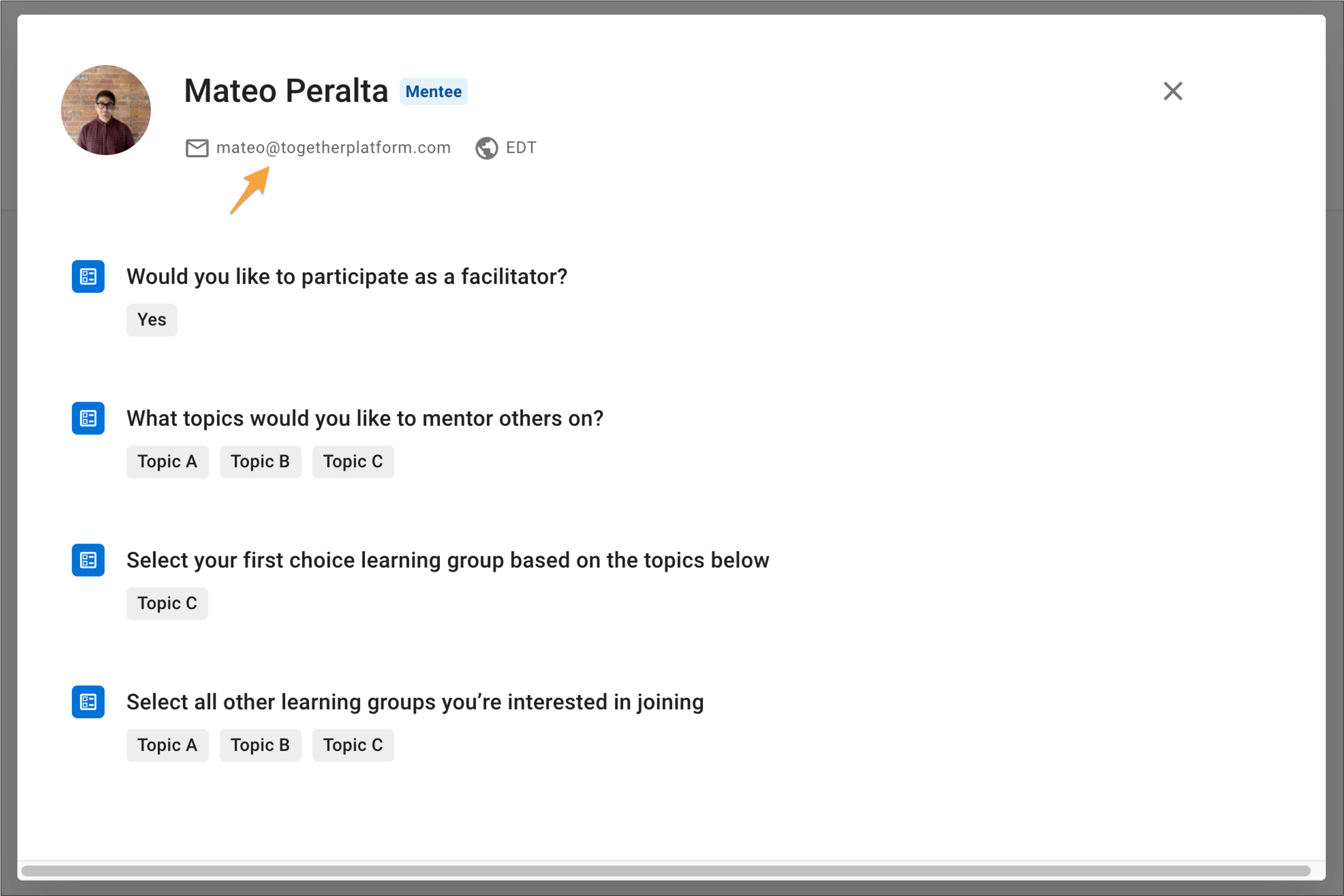 Have more questions? Submit a request here and let us know how we can help!
Share
Was this article helpful?
0 out of 0 found this helpful