Looking to reschedule one of your sessions? Here's how:
On your home page under Your Mentorship, click on the > arrow of the mentee/mentor that you would like to re-schedule with.

Under Sessions, click the upcoming session (noted with the

clock icon) that you would like to reschedule.

Click Reschedule: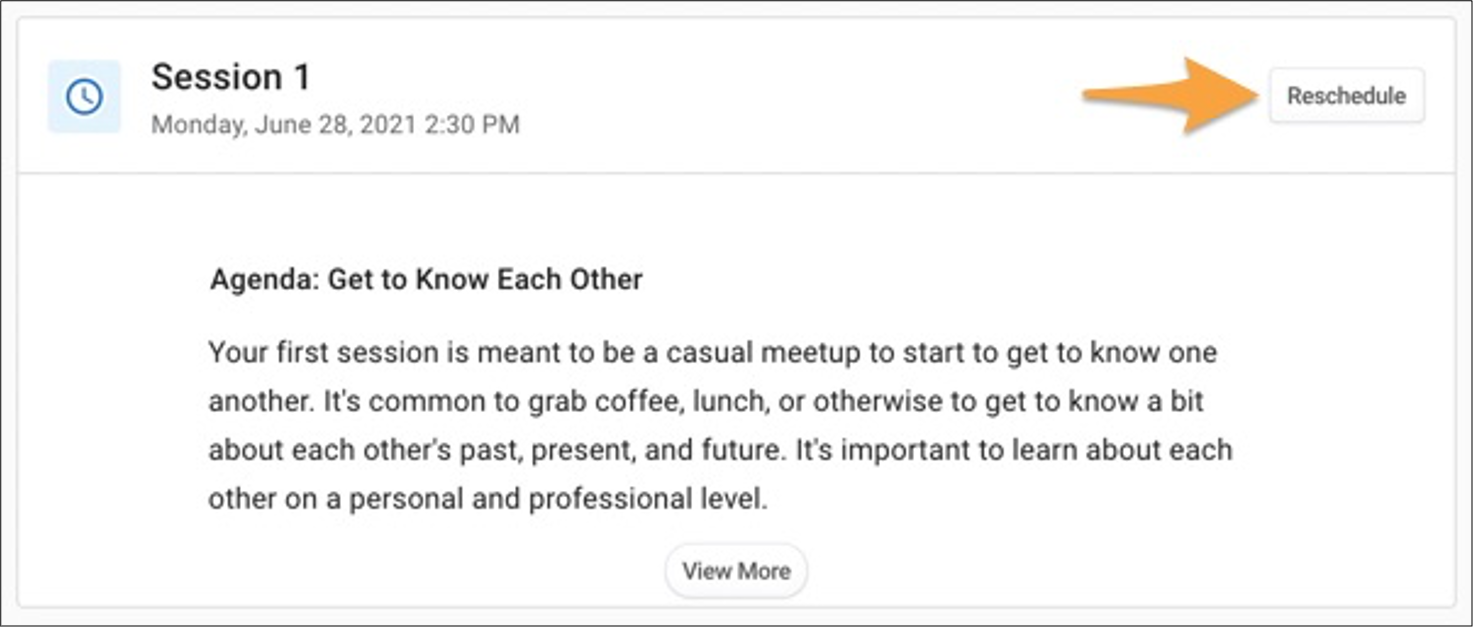 You will be brought to the Reschedule Session page for you to re-select a new date and/or time. If you would like to cancel the session completed, click Cancel Session (on the left side above the calendar).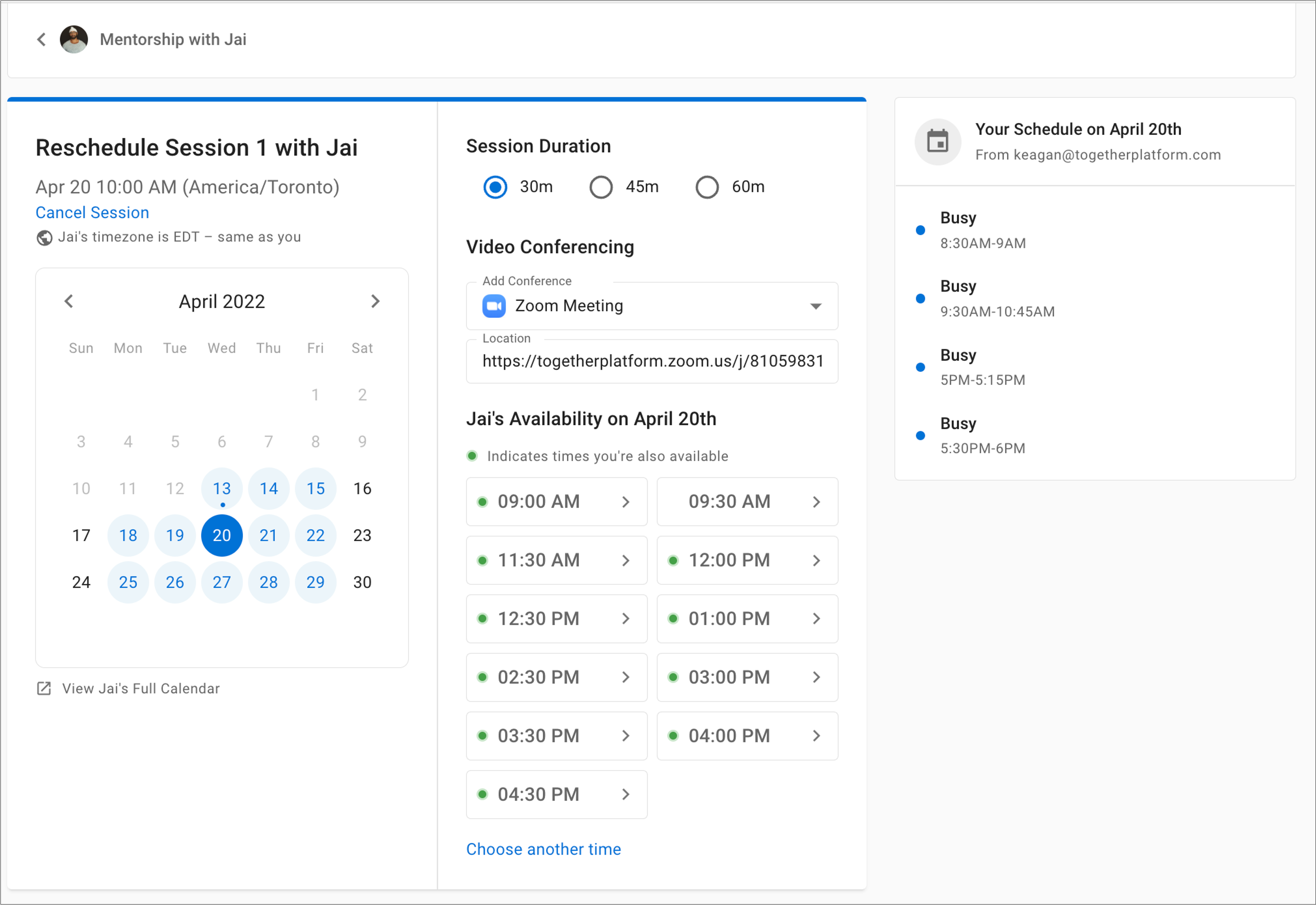 A confirmation prompt will appear. Click on Send Invite to proceed. Your session has now been rescheduled!
To reschedule a session with your group, first, click on your group from the home page: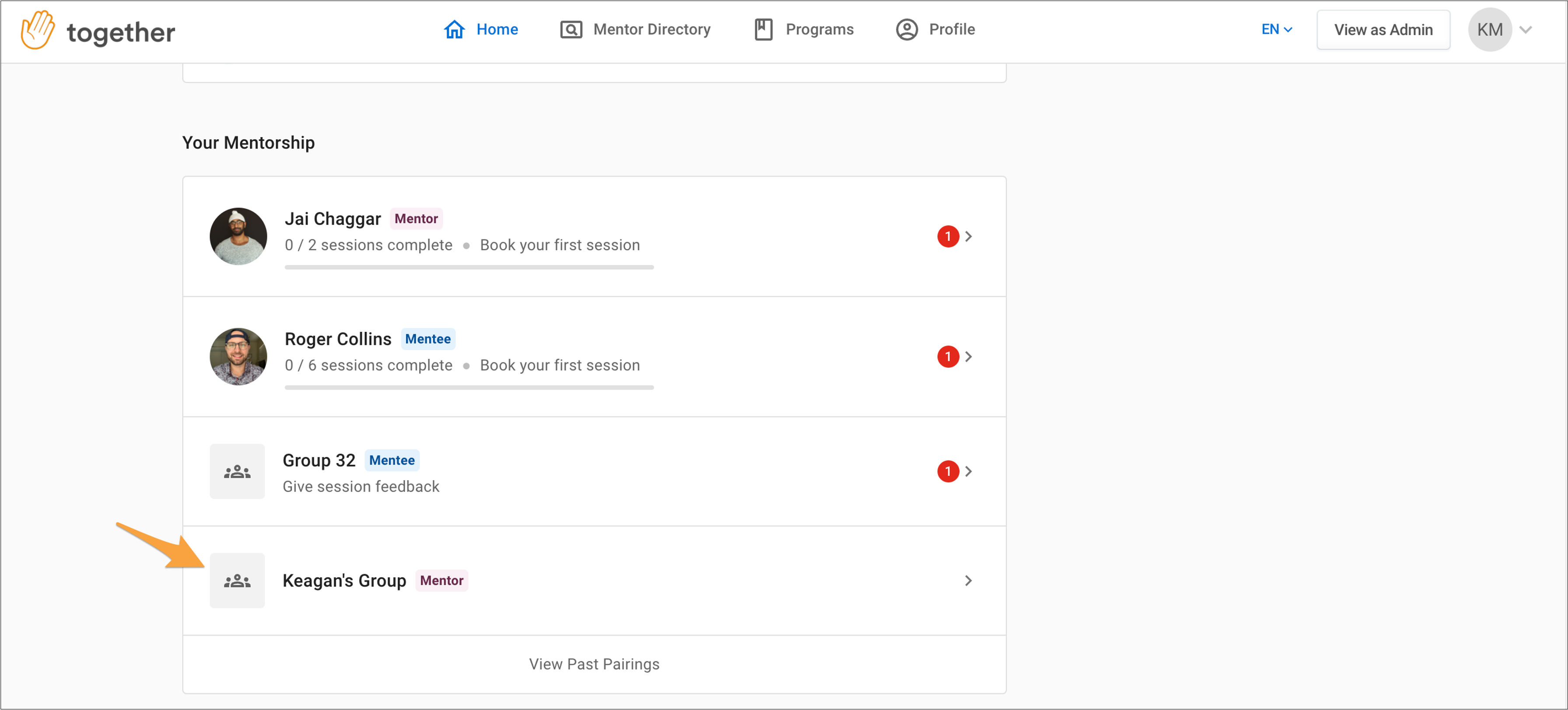 Click the Reschedule Session button: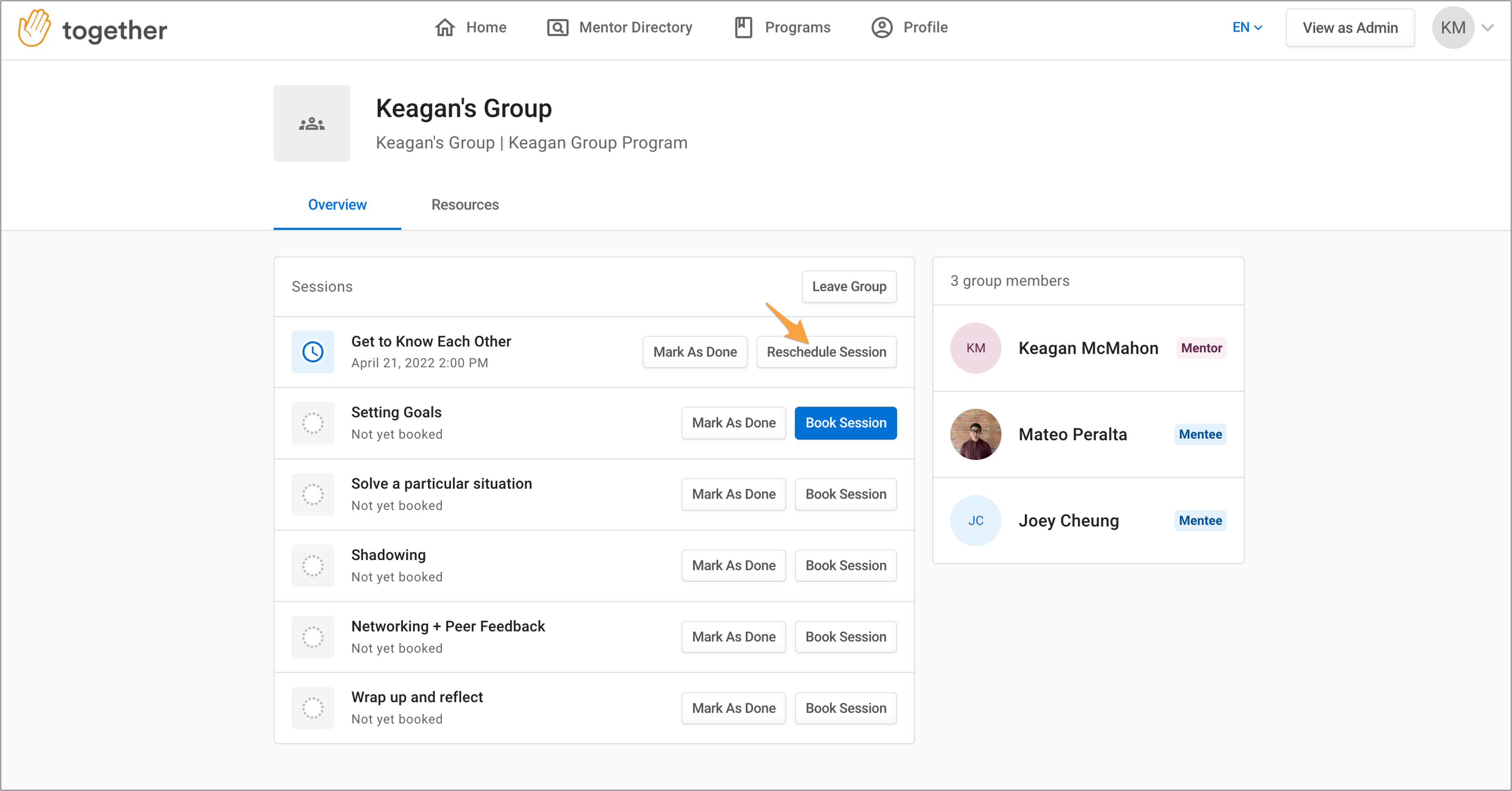 This will bring you back to the same group scheduling page. Here you can view the entire group's availabilities across all members. Hovering over the Heat Map reveals how many group members are available during those time slots. Similar to scheduling 1-on-1 sessions, click on a time on the right-hand side to book the slot. Green dots signal times when everyone is free: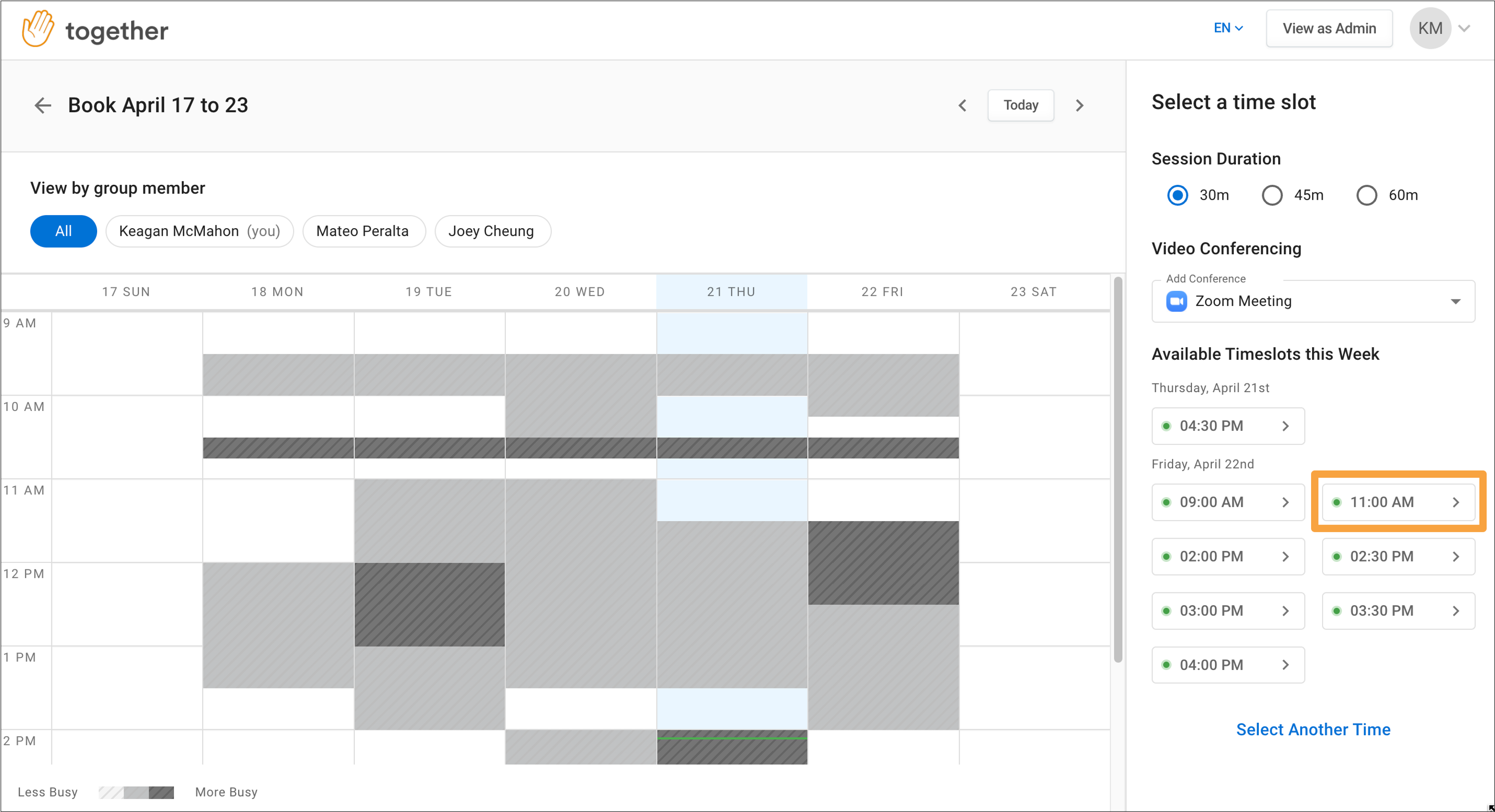 Once you click on your time slot, you will be prompted to send out the new calendar invite to your group. Click the Send Invite button to finalize your new session invite: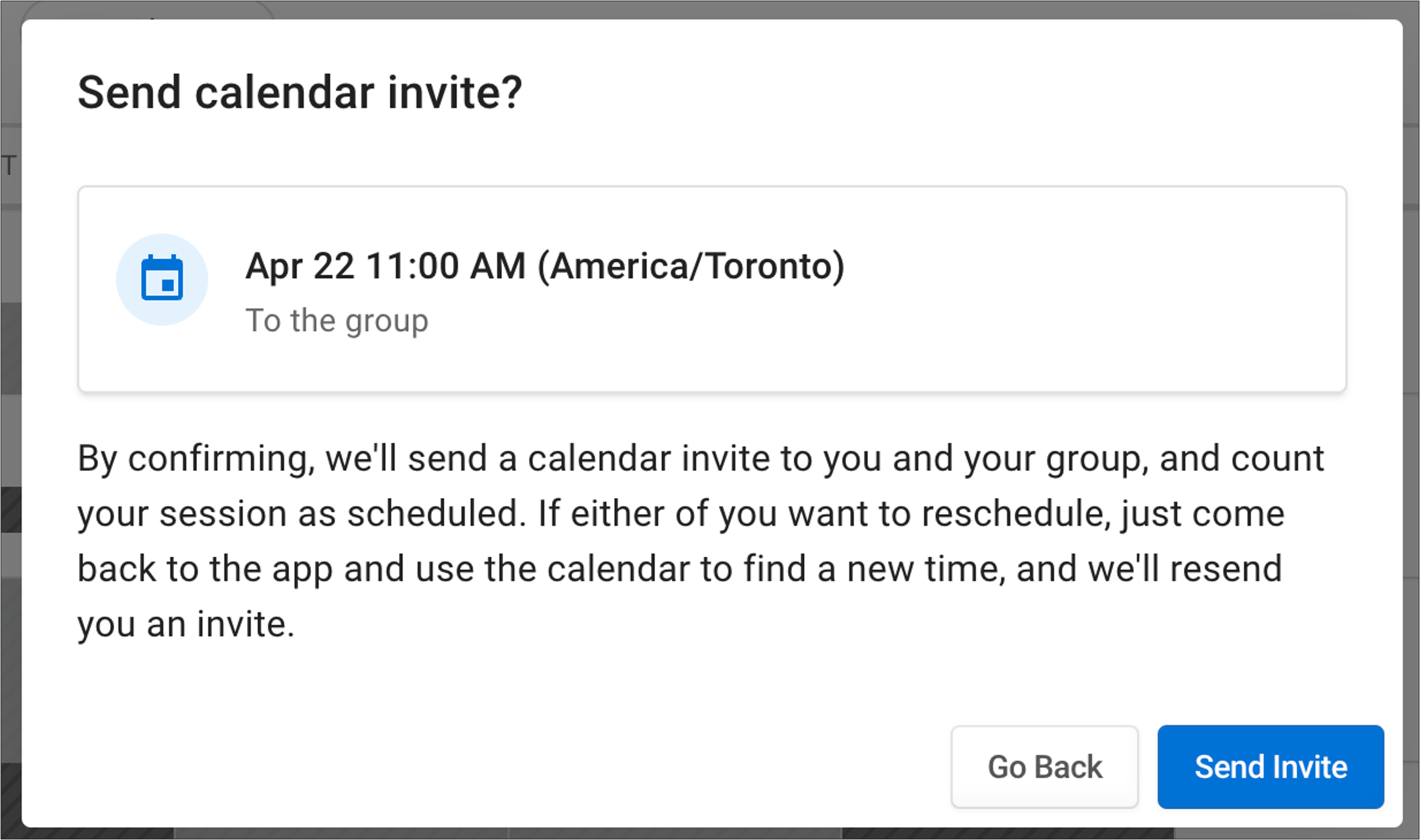 Have more questions? Submit a request here and let us know how we can help!