Log into the platform and navigate to Programs > (Select your program) > Emails.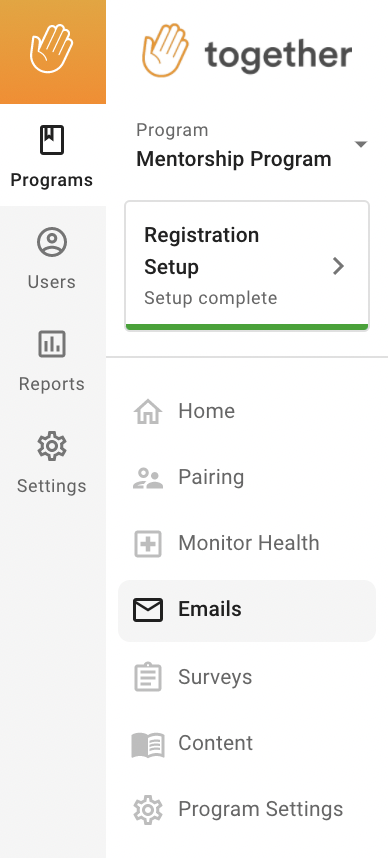 In this section, you can preview and customize emails. These emails are sent out to users during the registration and pairing stages and are also reminders before a session, as well as after (surveys).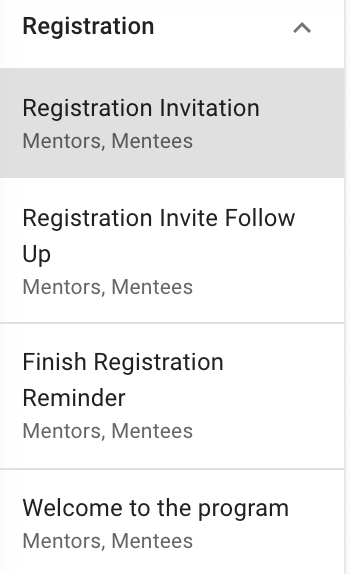 As an administrator, you can also click on Send Test Email to see how it would look to a user when they receive it. This allows you to catch and make last-minute changes before mass sending an email.
Customizing Emails
Almost all aspects of Together's automated emails are customizable. Simply hover over the email, click into the body you'd like to edit, and make the changes as you see fit.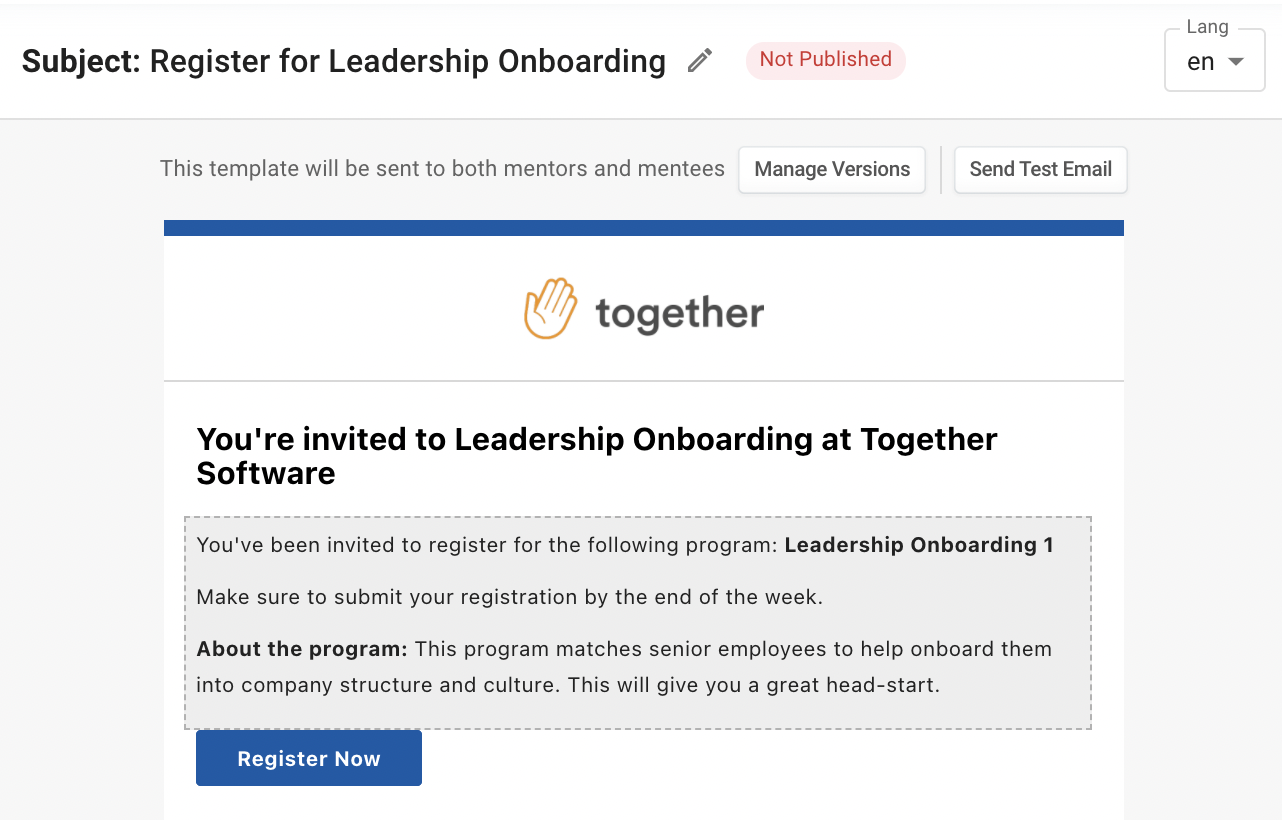 Once you make a change to an email, it will automatically save as draft and will be Not Published. Be sure to click on Publish at the bottom right corner in order to make your email live.