You can view the Emails section by logging into the platform and navigating to the Programs area, followed by selecting your program and clicking on Emails.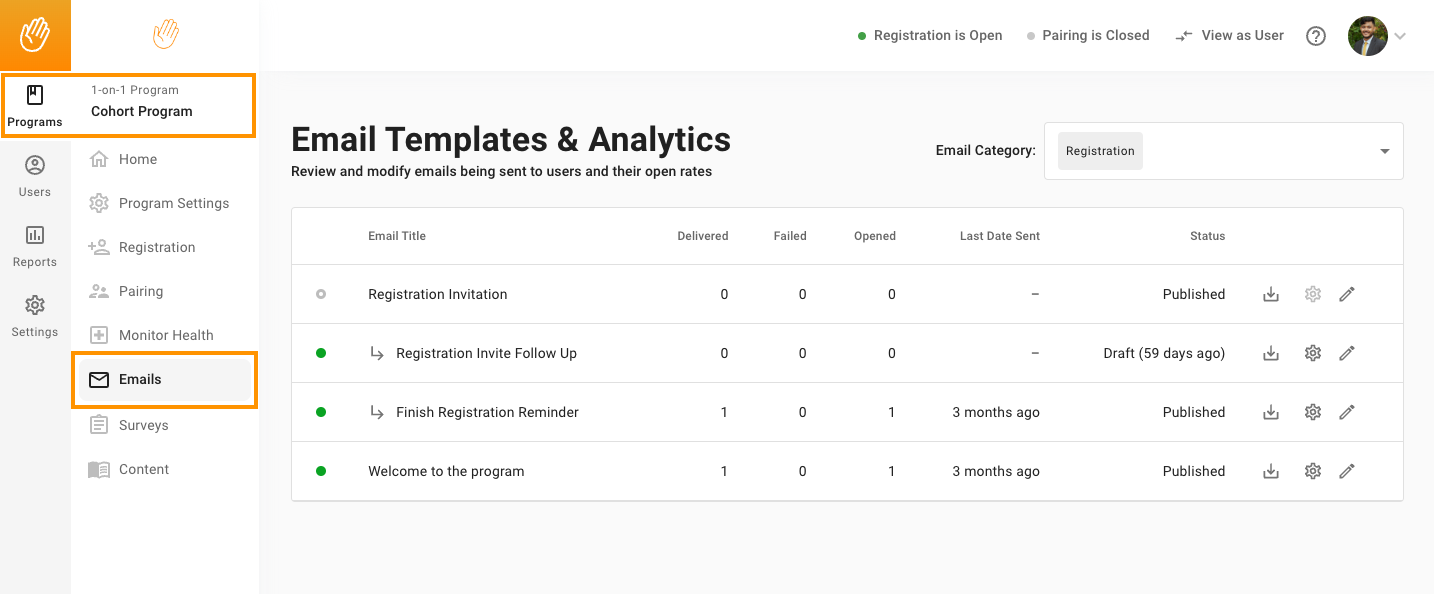 In this section, you can review and modify email templates, and discover useful analytics such as their delivery status and open rates. These emails are sent out to users during the registration and matching process, and also as reminders before a session, and after a session such as surveys.
Email Categories
You can filter emails by selecting a specific category or multiple categories from the Email Category drop-down menu located towards the right-hand side of the page: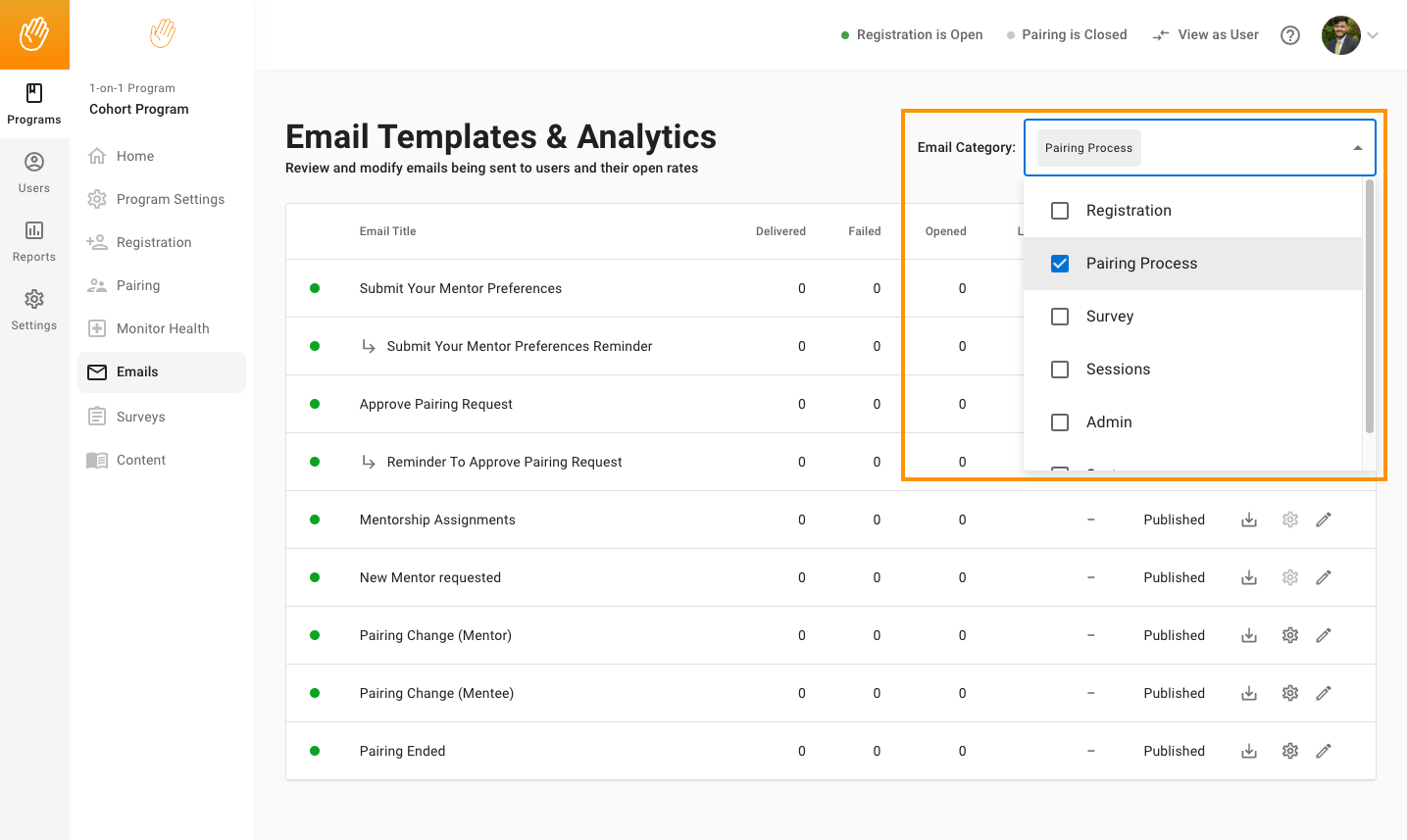 Customizing and Testing Emails
Almost all aspects of Together's automated emails are customizable. Simply hover over and click on the email title from the list to enter the Preview and Edit Emails page. From here you can edit, and make the changes as you see fit.
Note: Elements that can be edited within the body of the email will be highlighted in a grey box when you hover over them.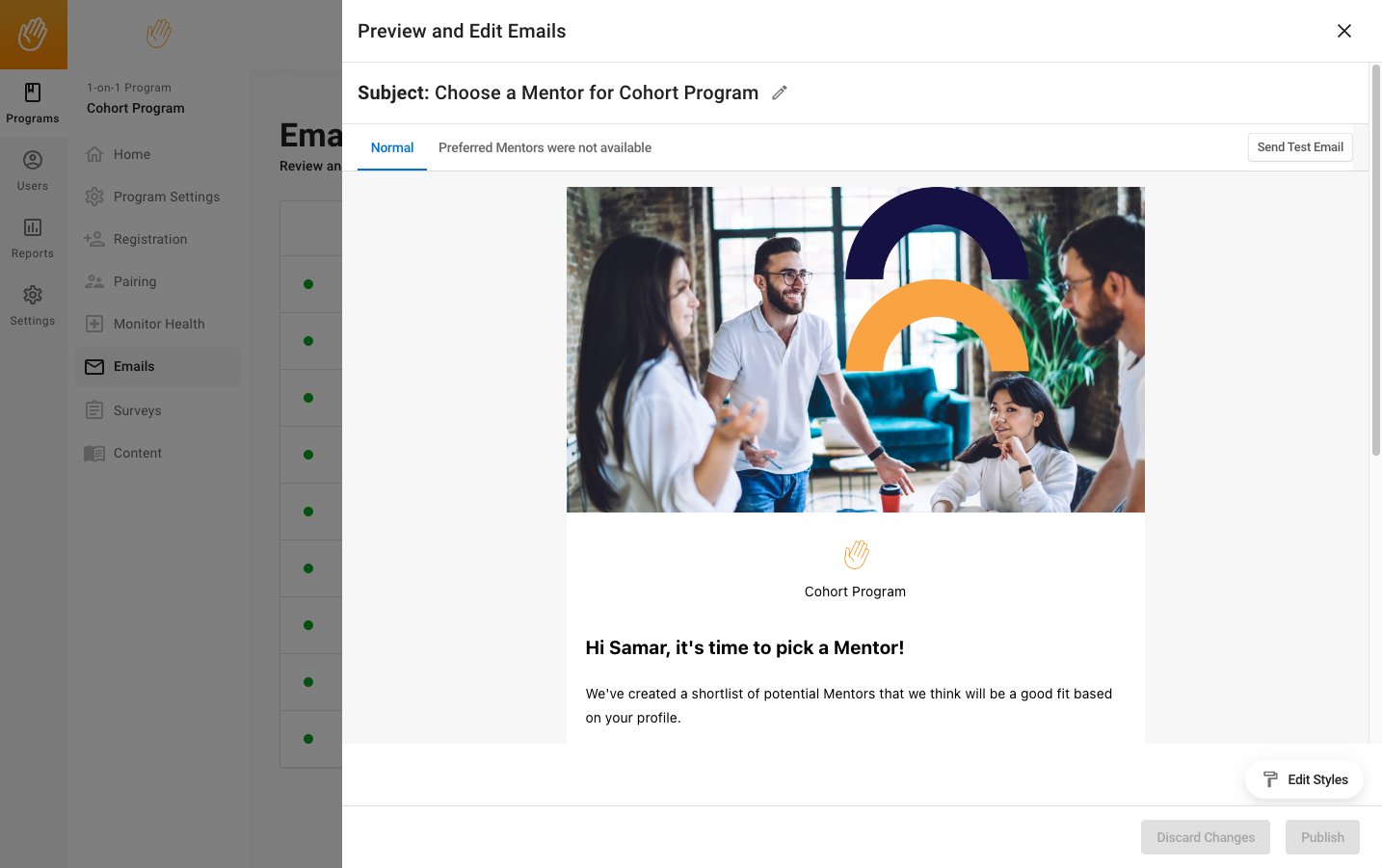 Another great feature present on this page is the ability to test emails by clicking on the Send Test Email button: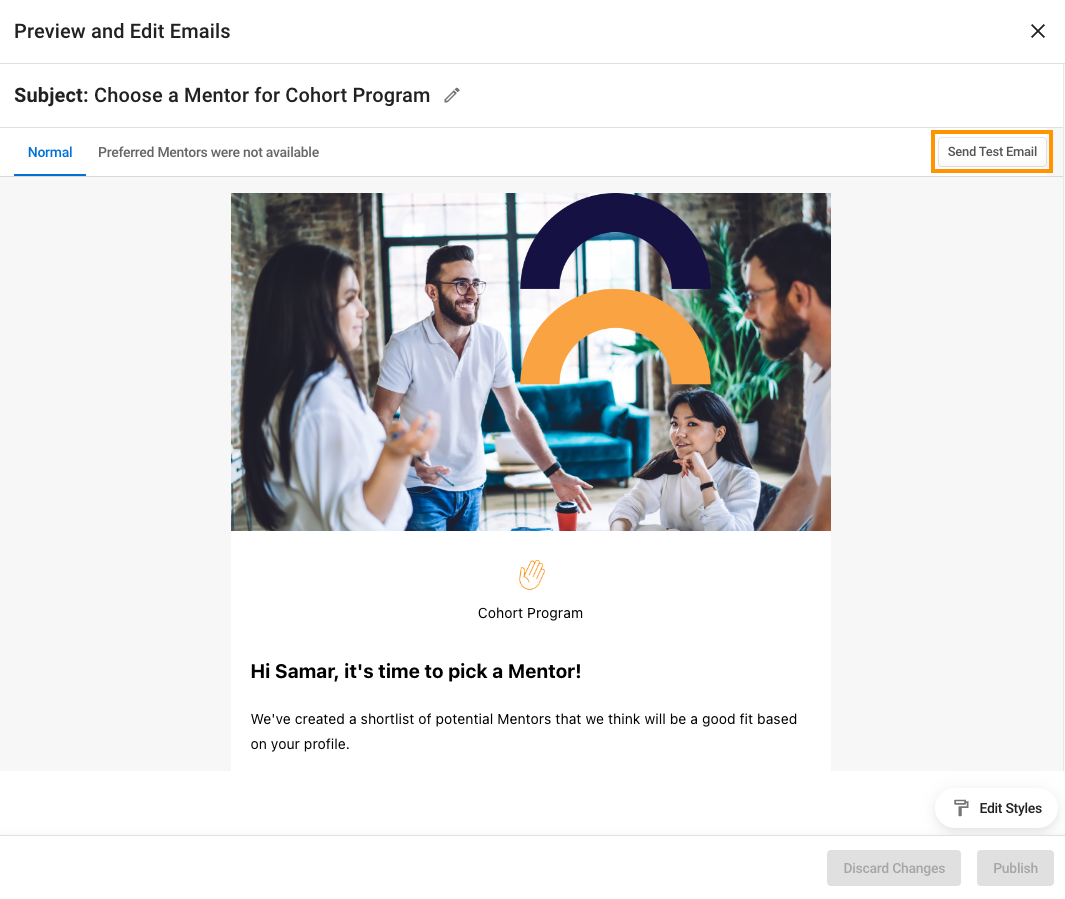 After clicking on the Send Test Email button, you will be prompted to confirm whether or not you would like to send a preview of the selected email template: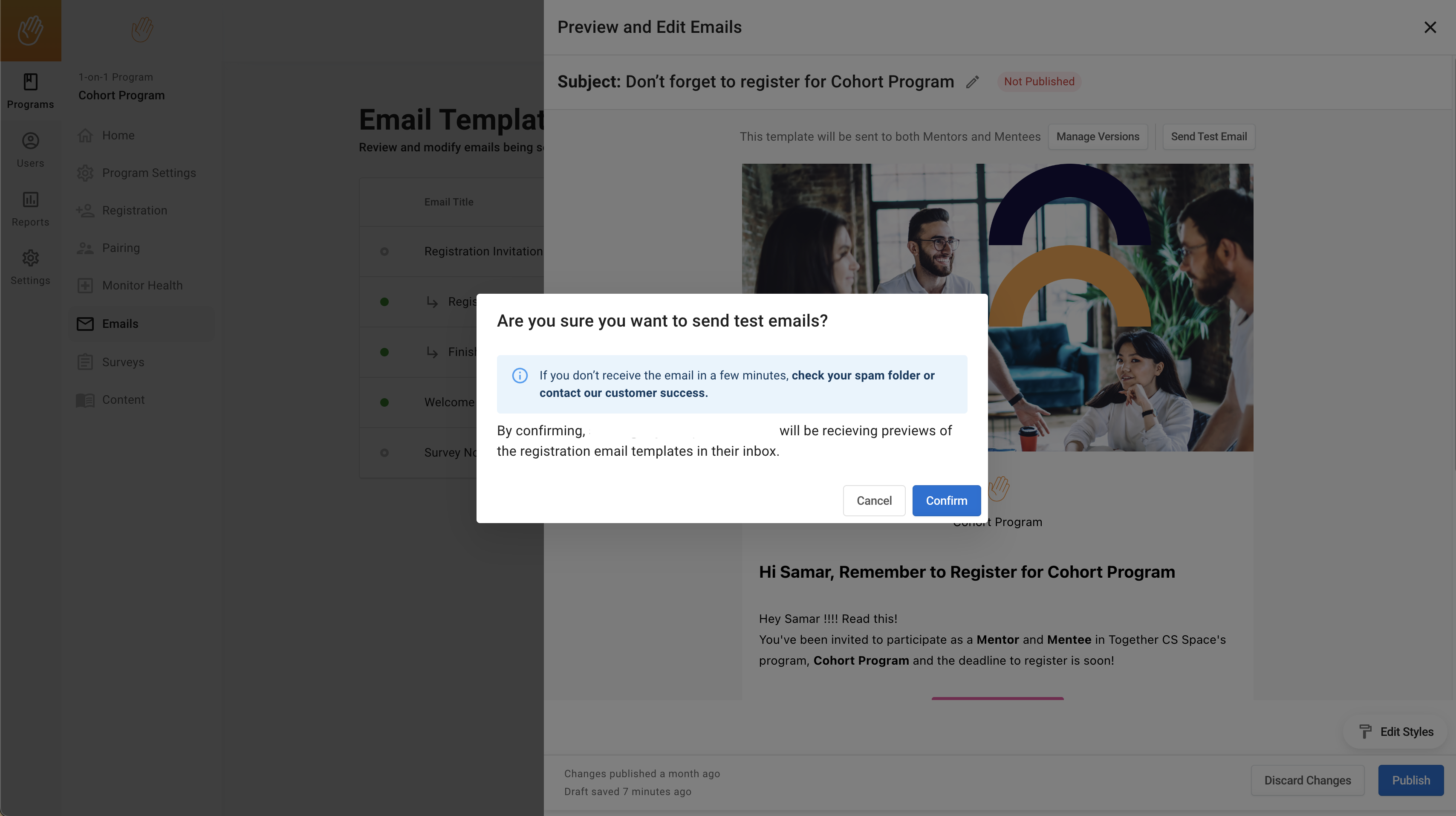 When you make any changes to the email it will automatically be saved as a draft and will Not be Published until you click on the Publish button located at the bottom right corner of this page. Once you click the Publish button your email will be live and ready to go: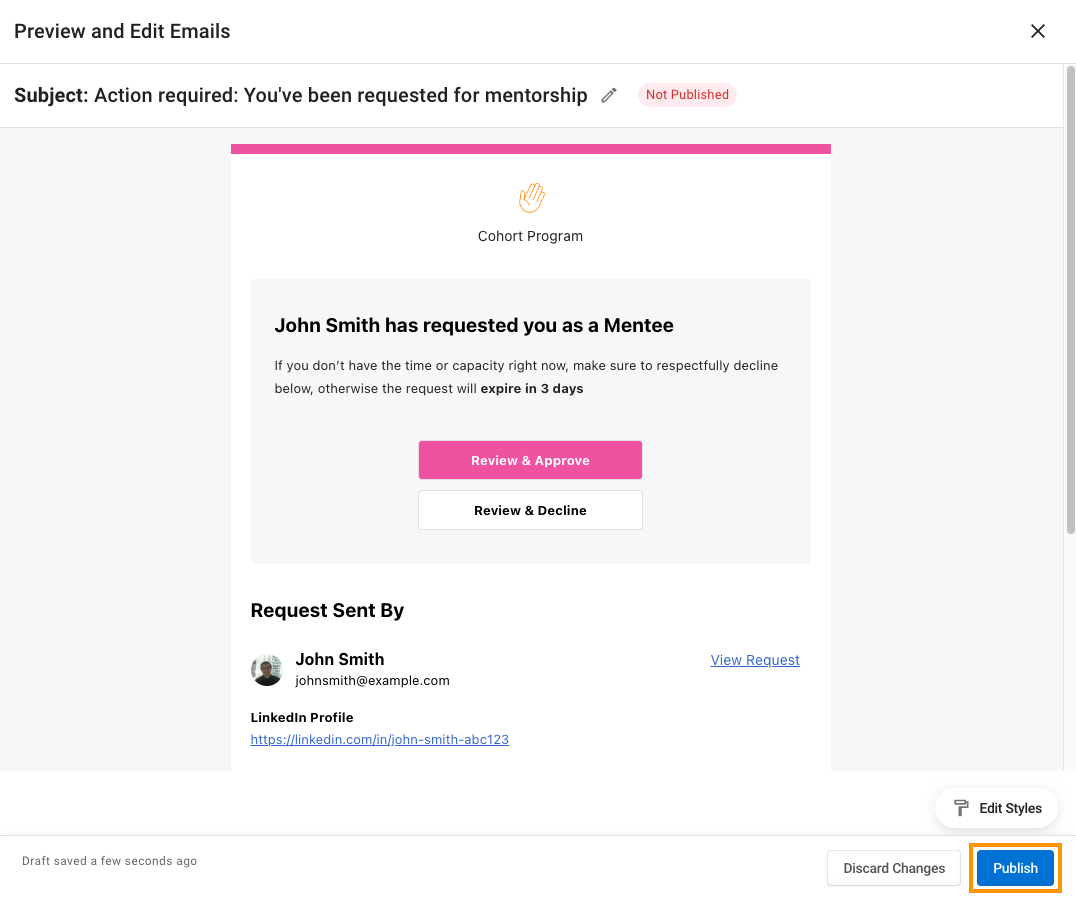 Tip: If the buttons to Review & Send, and Select Users are greyed out, this means that you must turn on registration to take that action. Registration can be turned on in the preview step, Launch Registration.
Have more questions? Submit a request here and let us know how we can help!
Share
Was this article helpful?
0 out of 0 found this helpful