Navigate to Programs > Pairing > Edit Pairing Setup > Customize Pairing Emails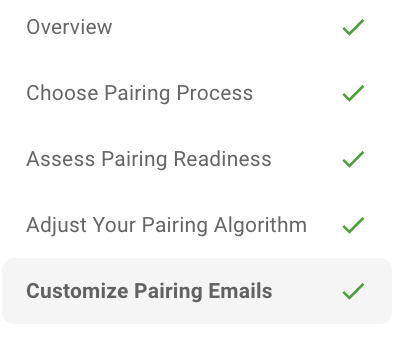 In this section, you can preview and edit the emails that are sent during registration. You can also access these same emails from Programs > Emails.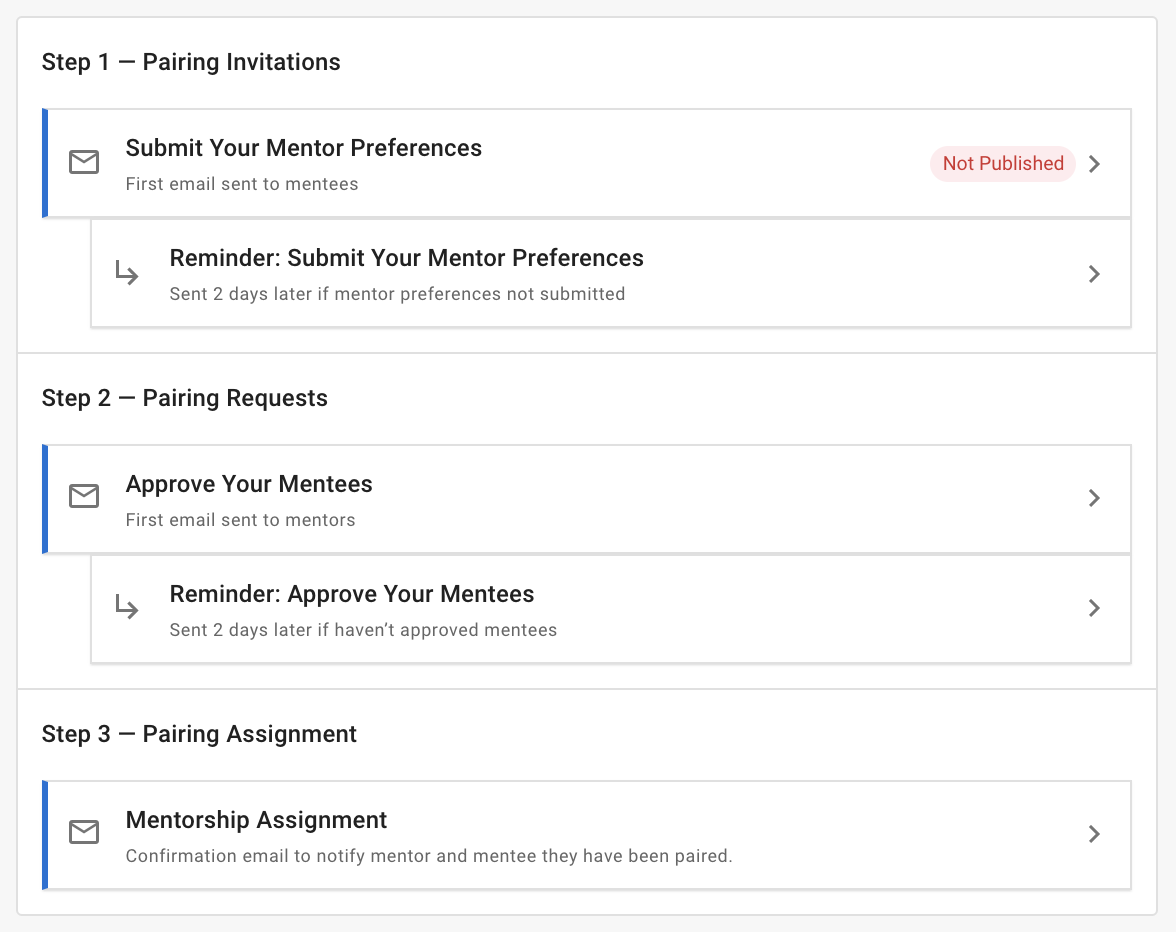 Click Finish on the bottom right when you are in line with the email content that will be sent, or you can click Save and Exit to come back to make changes at another time.
Registration emails will not be sent out unless you navigate back to Registration Setup > Share Registration > Send email invitations and click on Review & Send, or after you have clicked on Select Users.
Tip: If the buttons to Review & Send, and Select Users are greyed out, this means that you must turn on registration to take that action. Registration can be turned on in the preview step, Launch Registration.