Once you have launched your mentorship program, you will want to monitor and keep an eye on registration. As an admin, there are a few ways to do this, and we will cover the most important monitoring features that are available for you. 
Registration Email Analytics
This page will give you an overview of the registration emails and an exportable dashboard for emails that have been sent out. Those who have received a Welcome to the Program Email will have successfully registered for the program. Additionally, you can share registration invites with more users at any time from this page. You can navigate to this area by selecting your program, followed by clicking on the Registration tab: 
Matching Funnel
Here, you can view all registered users along with other important information such as; Unpaired Mentees, Available Mentors, and Active Matches. To view All Participants, head over to the Matching section, followed by clicking on the View All Participants card under Matching Funnel: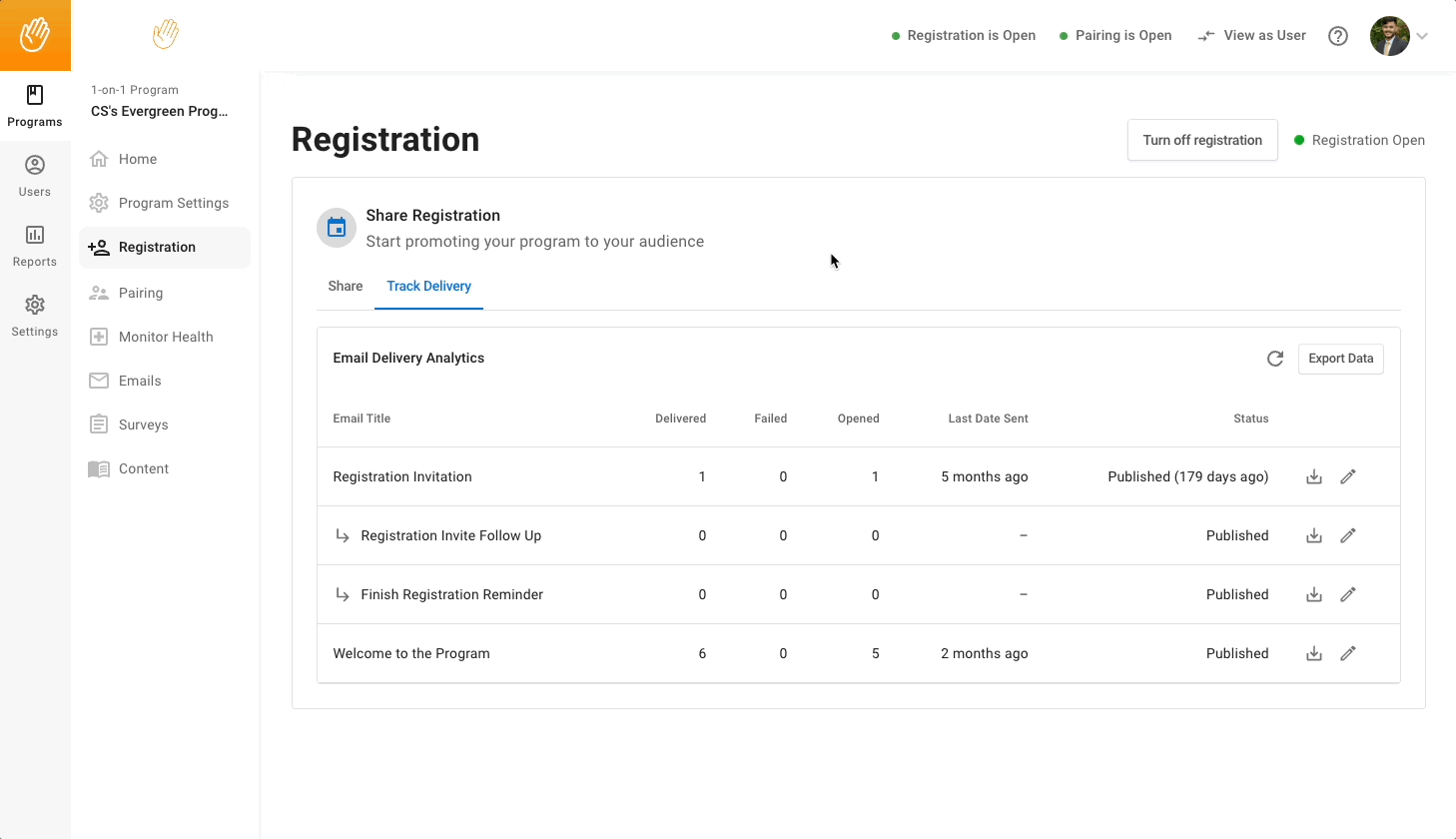 Registration Report
For a more granular view of your program's registration progress, you can head over to the Reports section, followed by Registration Report. Here, you can view and export important registration metrics such as the Number of registrants, Profile Breakdown, and Questionnaire responses. 
Note: the Reports feature is only available for Starter plans and above. For more information, check out this article for Together Pricing - How much does it cost?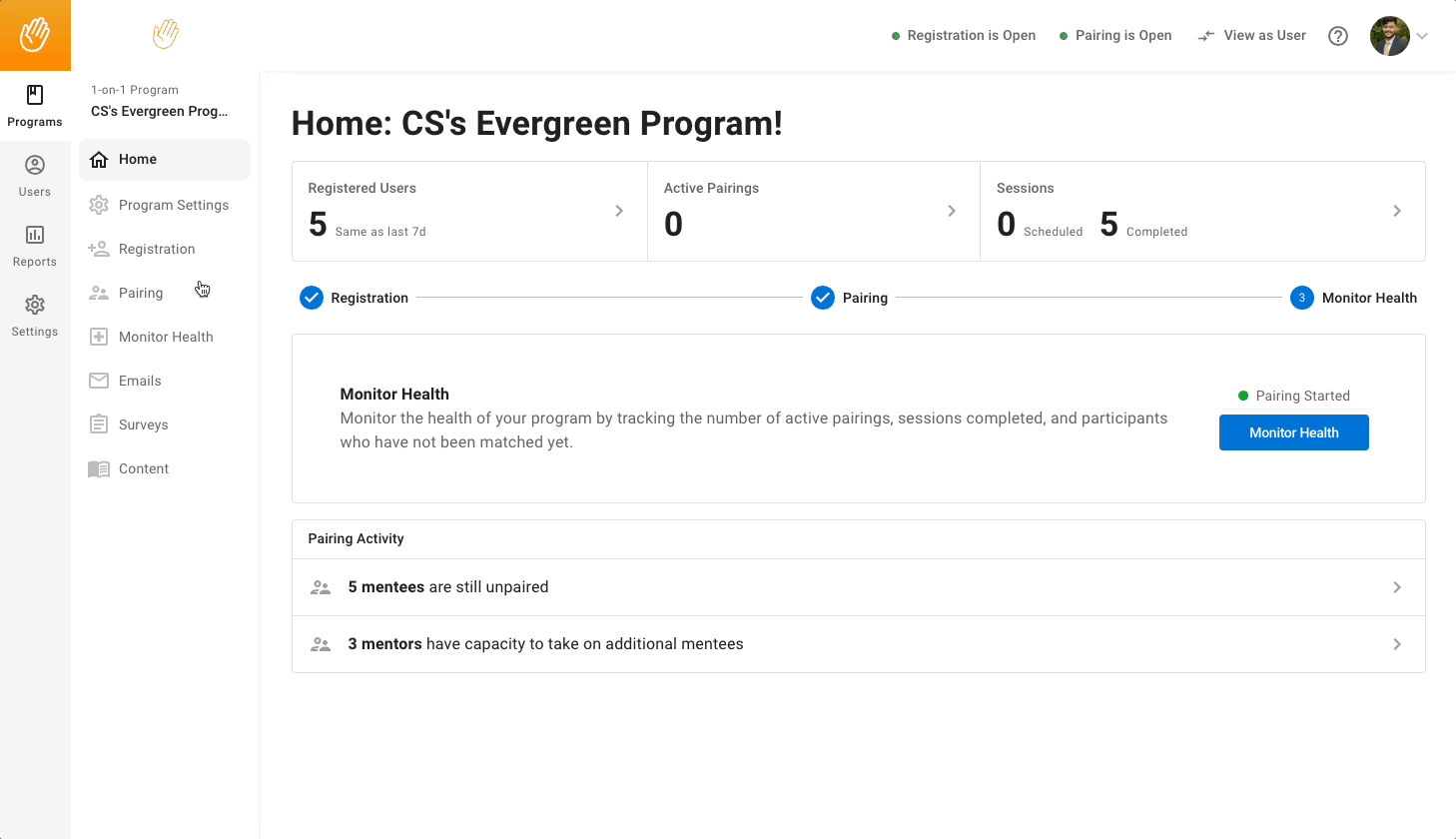 Have more questions? Submit a request here and let us know how we can help!
Share
Was this article helpful?
0 out of 0 found this helpful