Once you have launched your mentorship program, you will want to monitor and keep an eye on registration. As an admin, there are a few ways to do this.
Registration Email Analytics
Go to Registration Setup > Launch Registration > Share Registration. This will give you an exportable dashboard of which emails have been sent out. Those who have received a Welcome Email will have successfully signed up for the program.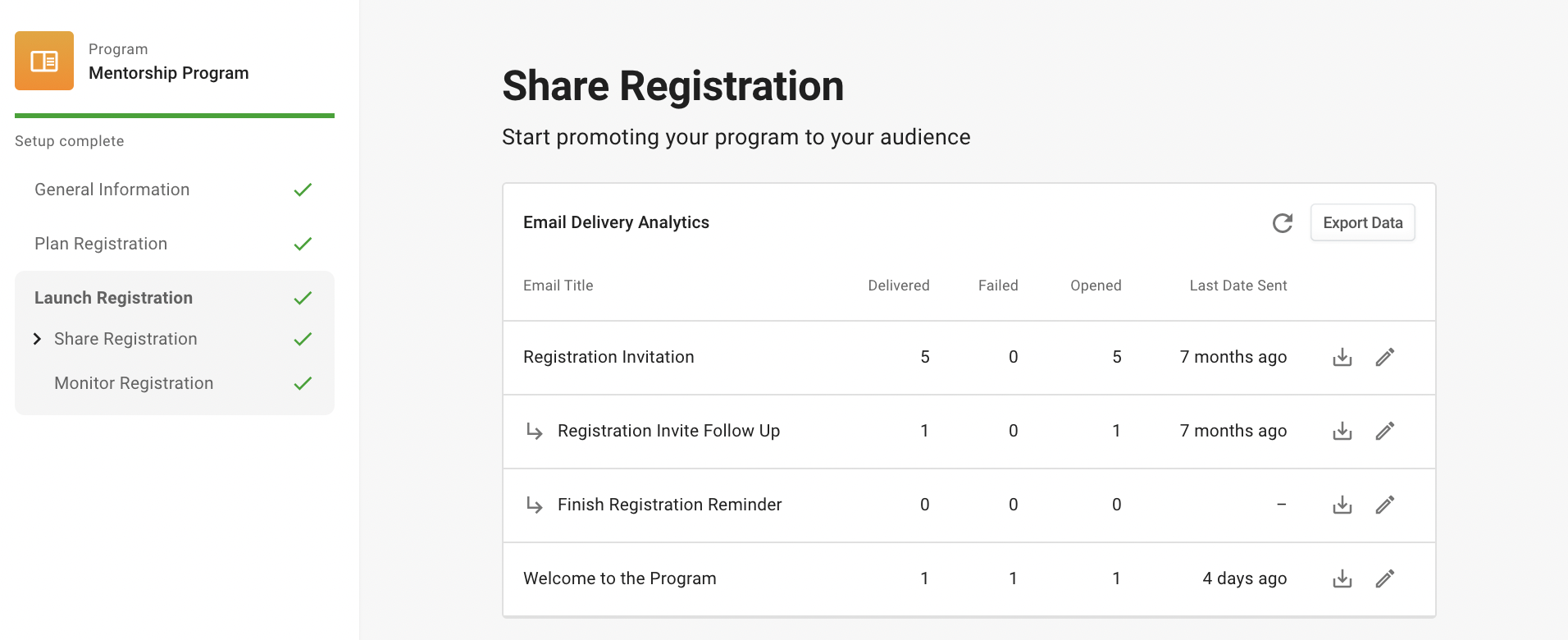 Registration Users Table
Go to Home > Registered Users. (To exit Registration Setup, click Save & Exit on the bottom left)