You've created a program and participants have registered for it, what are the next steps? Here, we will go over the matching process for your program. At this point, you'll have a pool of participants you can match and send off on their mentorship journeys! You will want to start off by selecting your Program followed by clicking the Go to Matching button on the Home page:

On the Matching page, you will be introduced to your Matching Launch Checklist, this will help you complete important tasks before you turn on matching: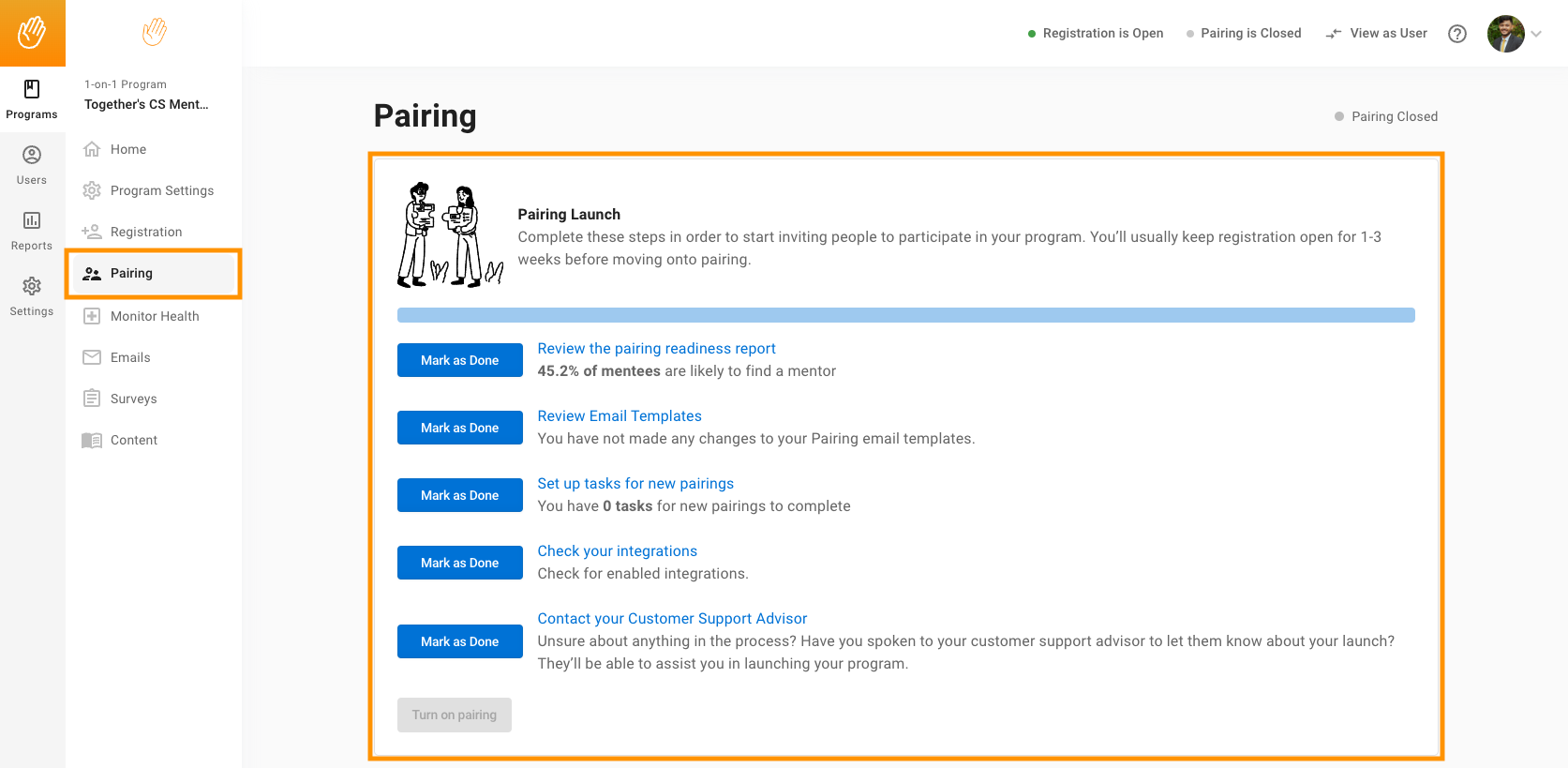 If you scroll further down on this page you will see your Matching Readiness Report, which highlights the mentors to mentee ratio. A bit further down, you'll find statistics on your program's Matching Readiness, this section will show the likeliness of your participants being matched along with recommending Matching Adjustments to make this process more effective and efficient: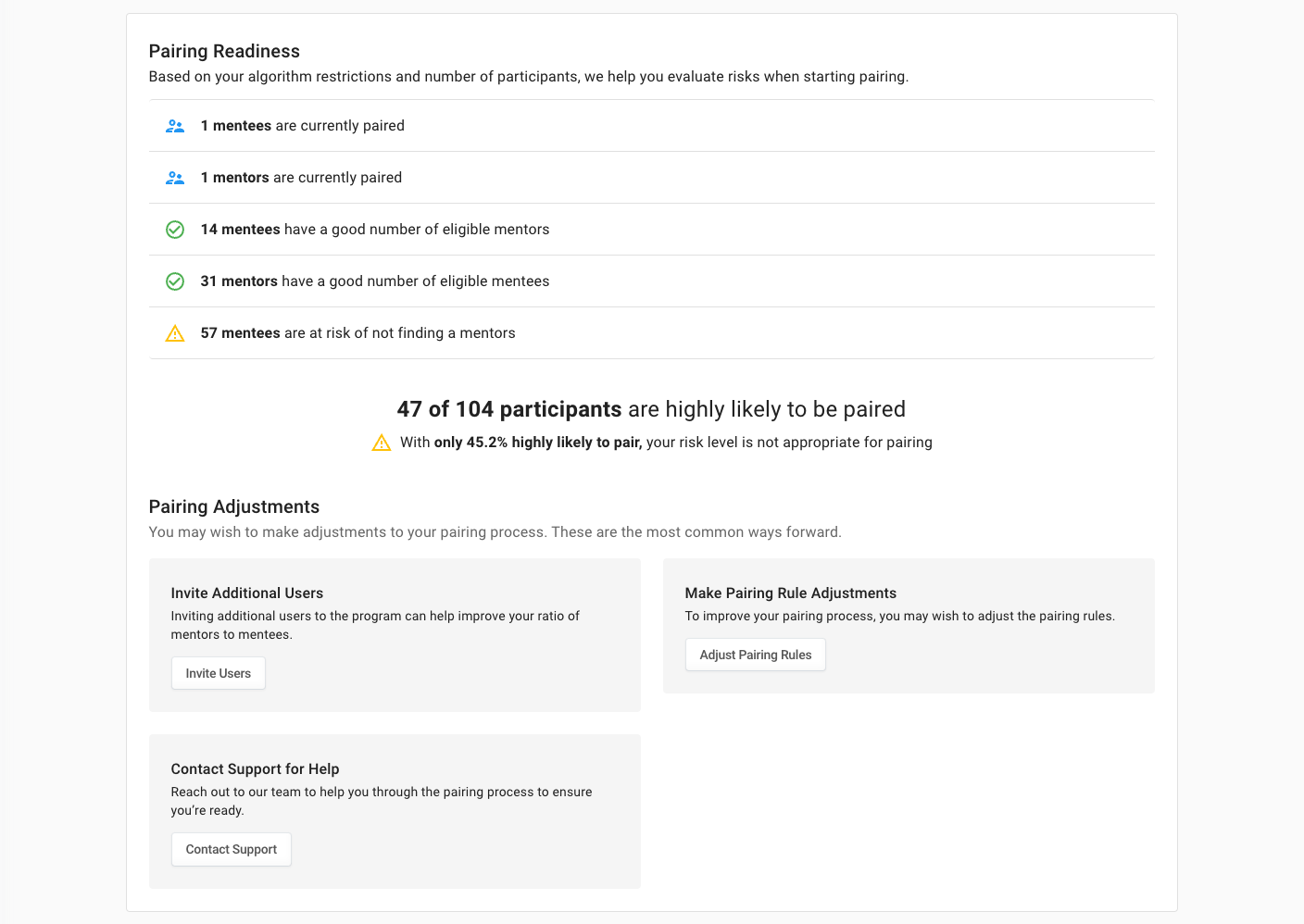 As you complete the checklist, click on the Mark as Done button beside each task, once all boxes are checked off the Turn on matching button will turn blue and you can click it to active matching for your program: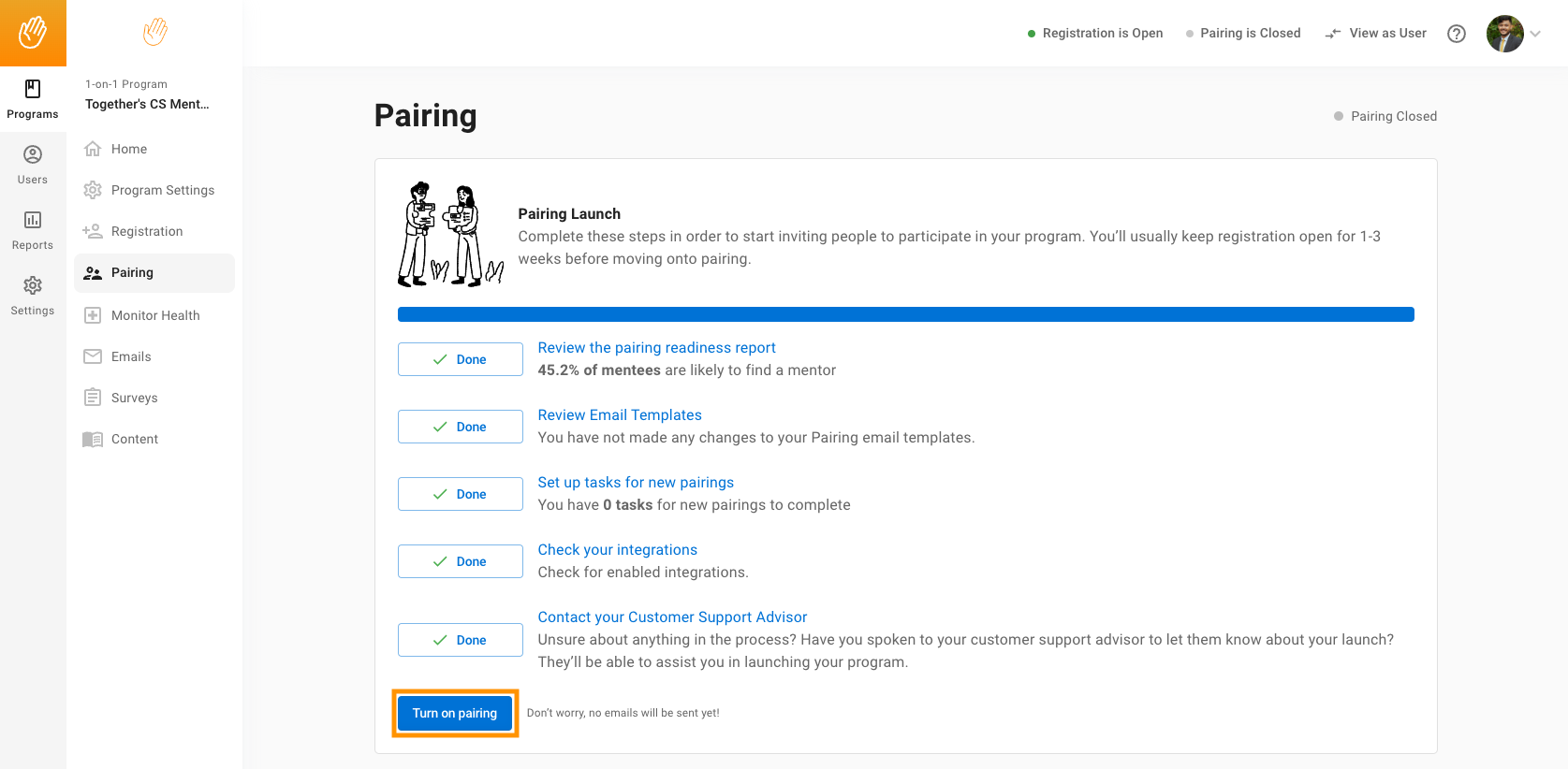 That's all to it! You've successfully turned on matching for your program.

Have more questions? Submit a request here and let us know how we can help!
Share
Was this article helpful?
0 out of 0 found this helpful