To view your Matching Readiness Report, select your program followed by selecting the Matching tab.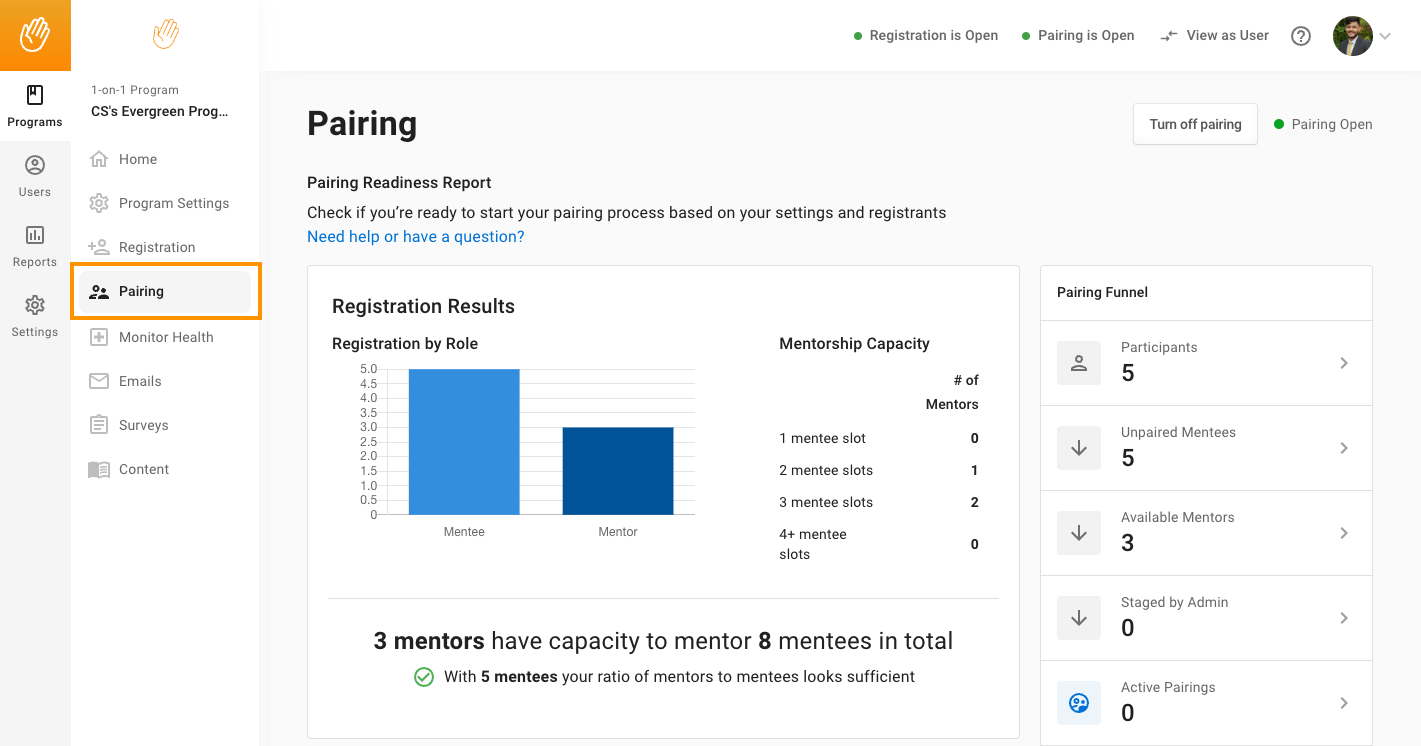 Registration Results
In this section, you can check if you're ready to start your matching process based on your settings and registrants. Registration Results will appear in a bar chart to see if you have a sufficient number of mentors to mentees.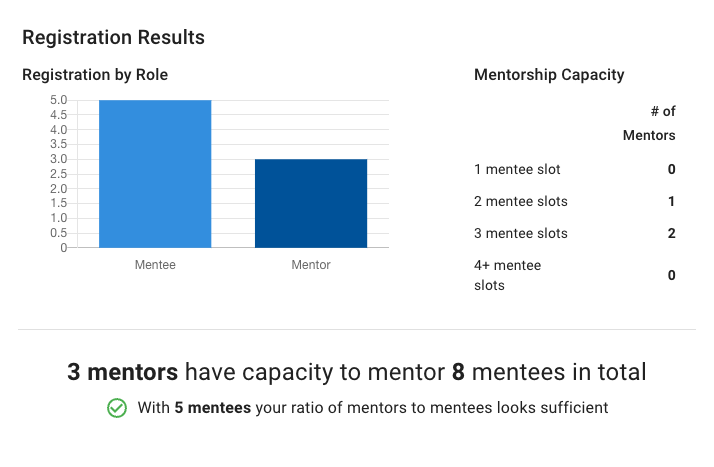 Matching Readiness
Based on your algorithm restrictions and the number of participants, we help you evaluate risks when starting matching. You will be able to view the number of mentees that have mentors available along with the number of mentors that have mentees available.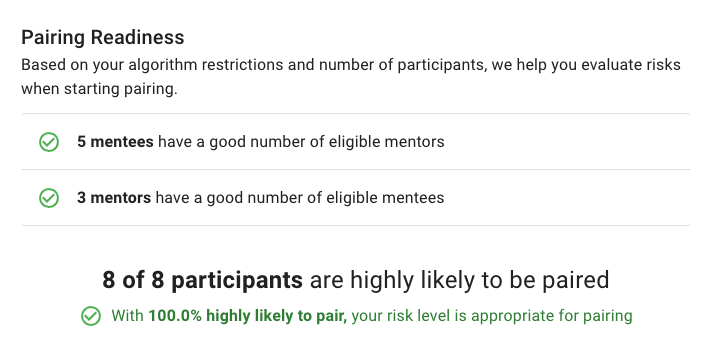 Matching Adjustments
You may Invite Additional Users, Make Matching Rule Adjustments, or Contact Support for Help at this stage before you proceed.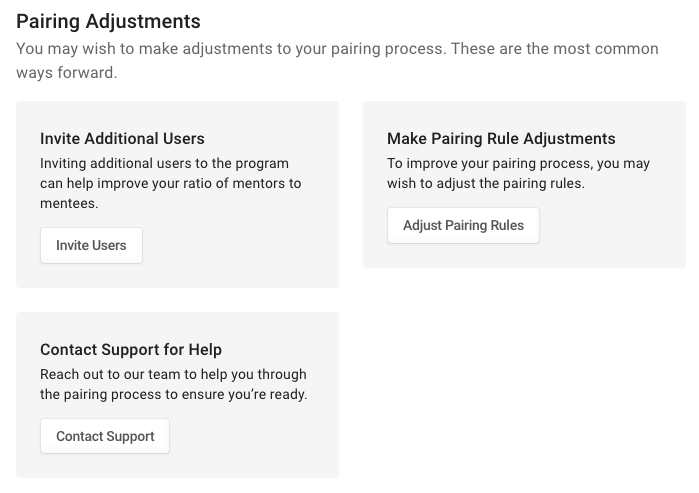 Have more questions? Submit a request here and let us know how we can help!
Share
Was this article helpful?
0 out of 0 found this helpful