The mentorship agreement is a guide for mentees to decide what they want to achieve throughout their mentorship relationship. The onus is on the mentee to fill out the agreement, and the mentor to review & sign off. The agreement includes sections on skills and goals, development planning, and scheduling.
The Mentorship Agreement is completely optional. However, our research has found that those mentees & mentors who complete the Mentorship Agreement tend to score higher on their matching and have a more effective mentorship relationship.
To find it, select your match from your home page, then scroll down and click Mentorship Agreement:
Note: Mentorship Agreements are available for both traditional Cohort programs and Evergreen programs. However, for Evergreen programs specifically, mentorship agreements will only be available for matches with 3 or more sessions added. If you're part of a Group program or peer matching, you will not have a mentorship agreement to sign.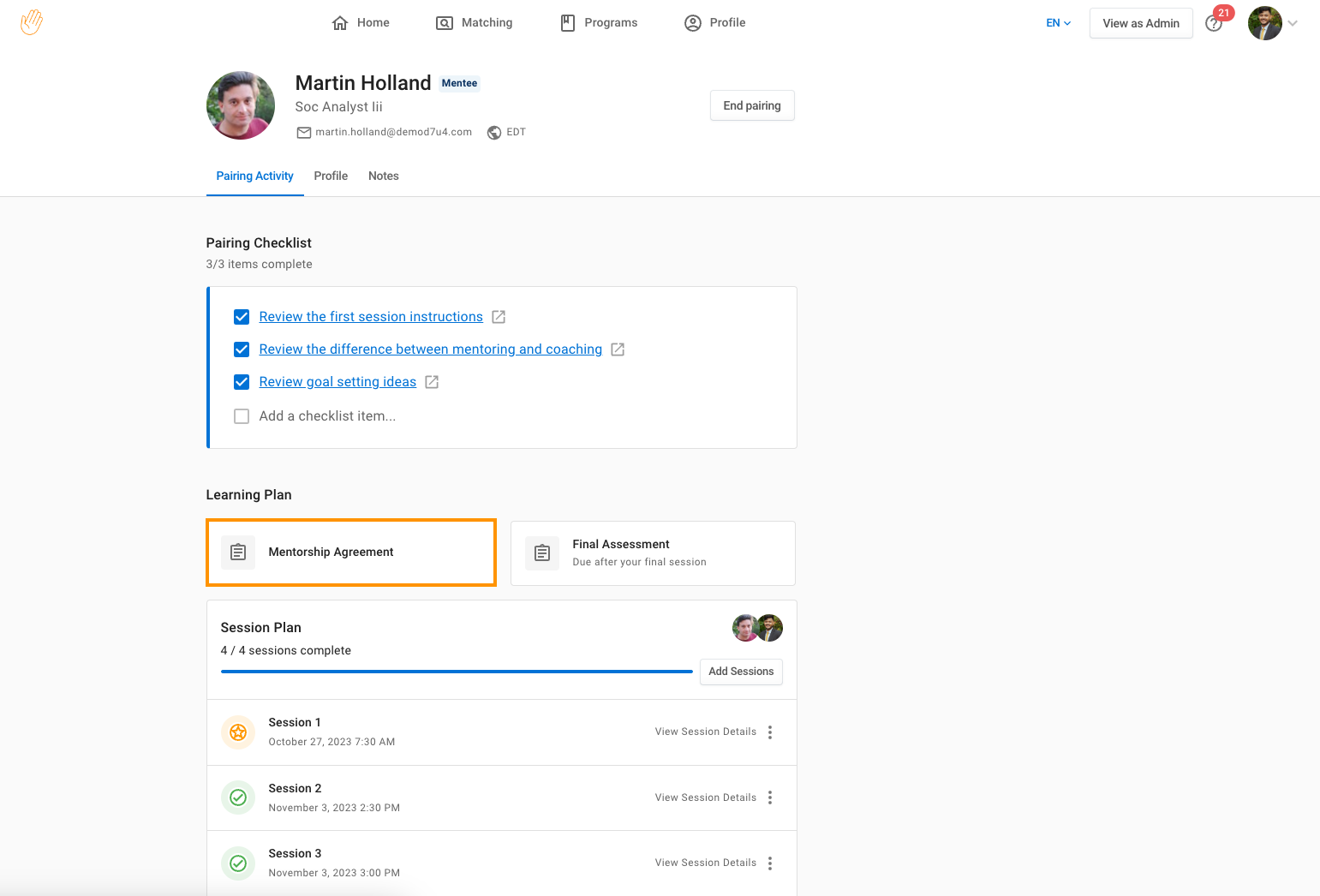 Step 1: Select and Assess your Skills and Goals
Note: If your program does not have any goals/skills questions in your registration, the Skills and Goals sections will be missing in your Mentorship Agreement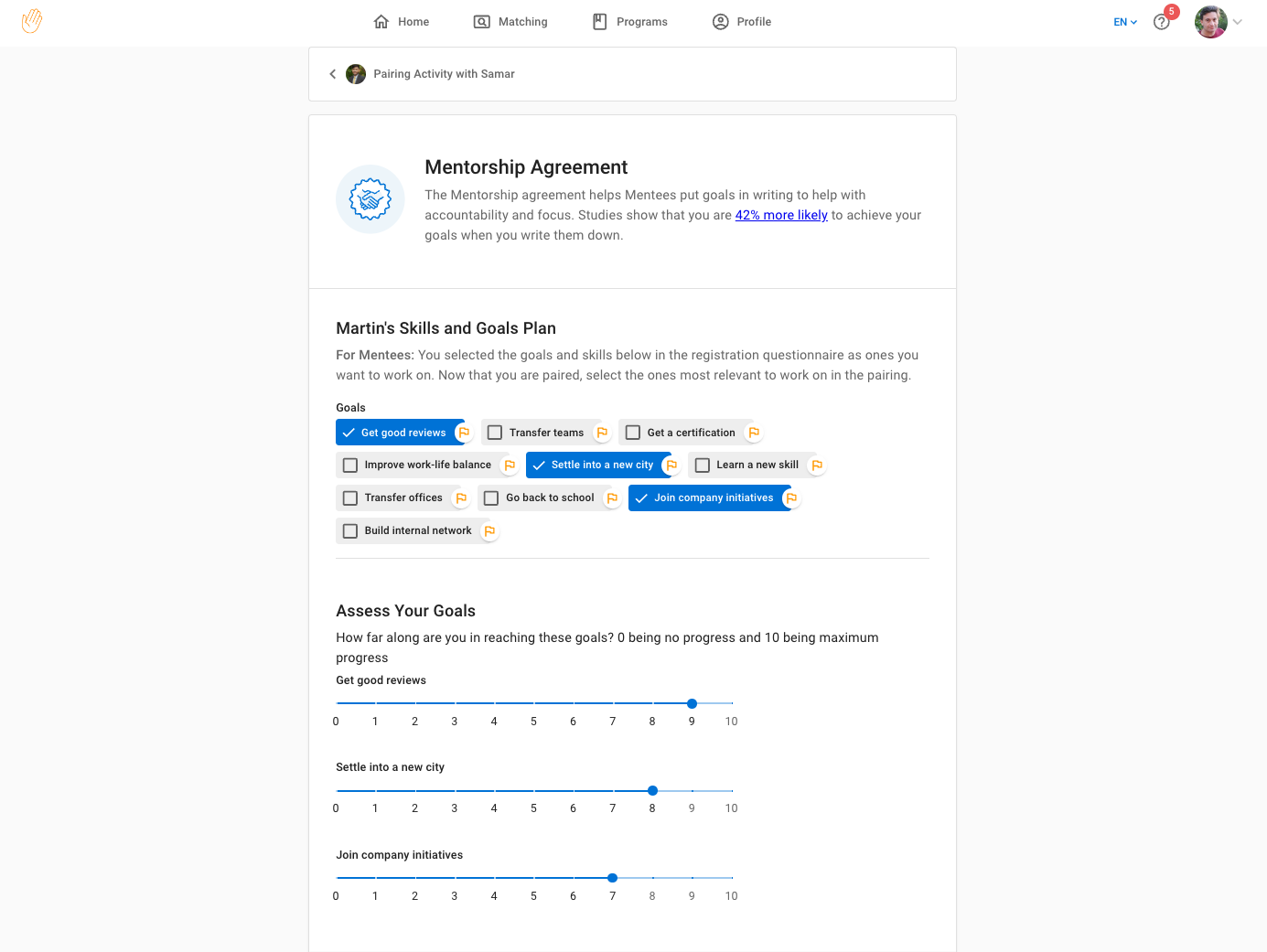 Step 2: Fill out your Development Plan + Scheduling & Timing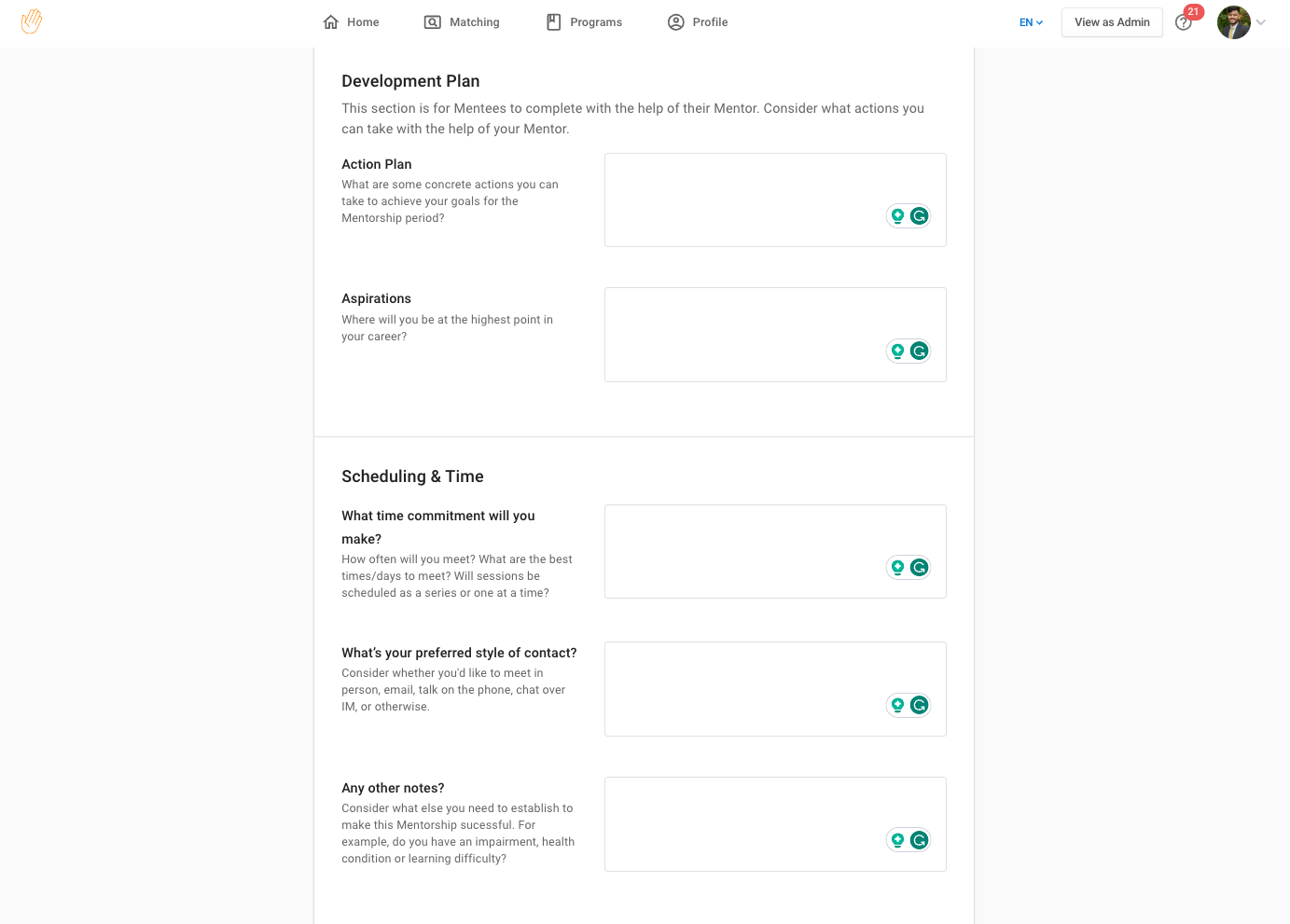 Step 3: Sign Your Part of the Agreement

The Final Assessment is a capstone feature in our mentorship app, designed to encapsulate the growth and achievements of mentees after completing their final session. Upon concluding their mentorship journey, mentees engage with this feature to critically evaluate their skill progression and goal attainment. This reflective exercise not only marks the culmination of their hard work but also highlights the measurable advancements they've made. It serves as a powerful tool for both mentees to acknowledge their development and for mentors to witness the impact of their guidance, fostering a sense of accomplishment and closure for the mentorship experience.
Step 1: Give your FInal Score for Skills and Goals
Note: You cannot give a lower Final Score compared to the Initial Score.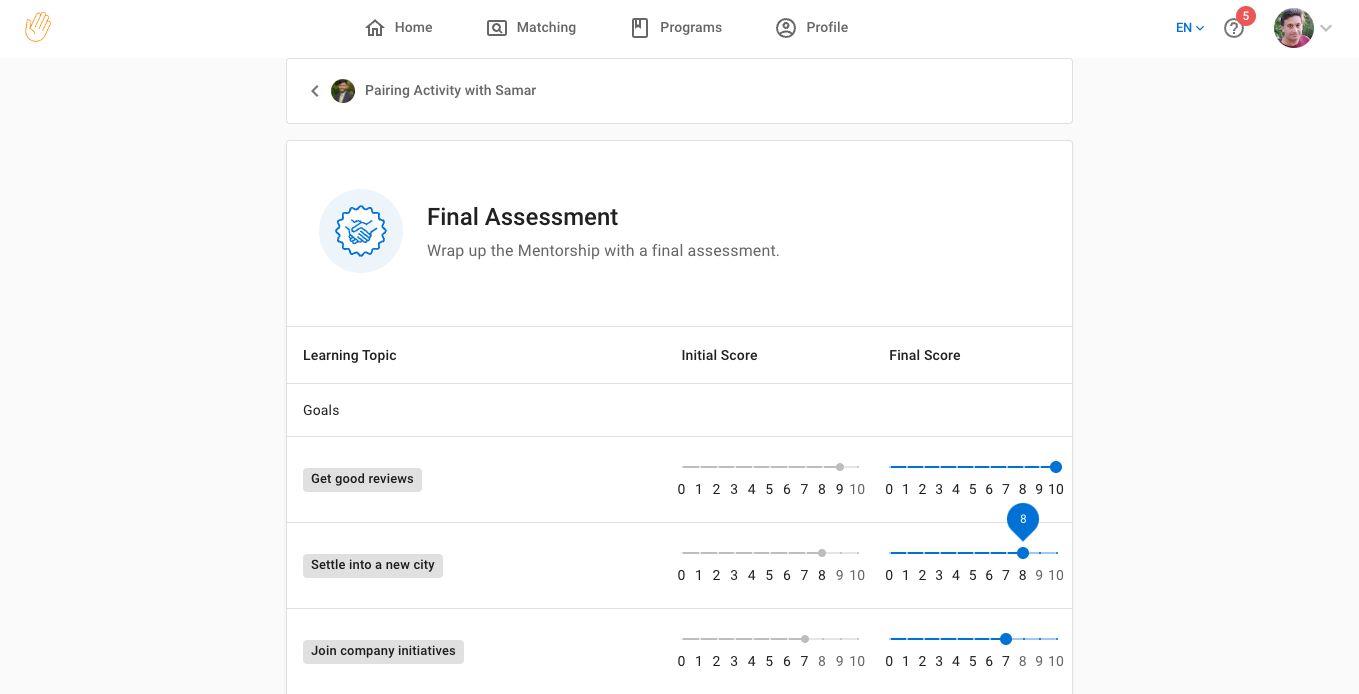 Step 2: Share your Overall Experience for this Match and Mark it as Complete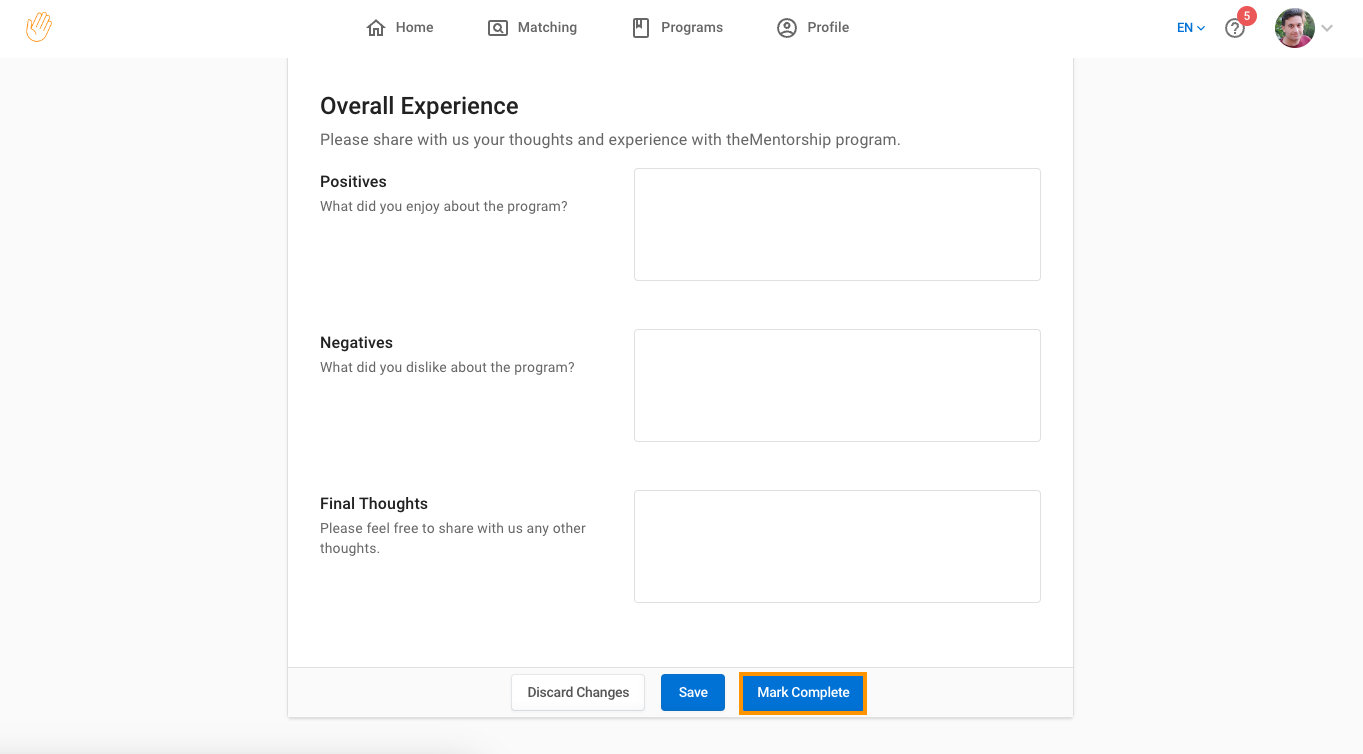 Have more questions? Submit a request here and let us know how we can help!
Share
Was this article helpful?
2 out of 2 found this helpful