The mentorship agreement is a guide for mentees to decide what they want to achieve throughout their mentorship relationship. The onus is on the mentee to fill out the agreement, and the mentor to review & sign off. The agreement includes sections on skills and goals, development planning, and scheduling.
The Mentorship Agreement is completely optional. However, our research has found that those mentees & mentors who complete the Mentorship Agreement tend to score higher on their pairing and have a more effective mentorship relationship.
To find it, select the program you are in and click on your mentee/mentor's name. Scroll down and click Mentorship Agreement.
Note: Mentorship Agreements are only available within traditional cohort programs, if your organization is running an Evergreen or Group program, mentorship agreements will not appear under your pairing activity.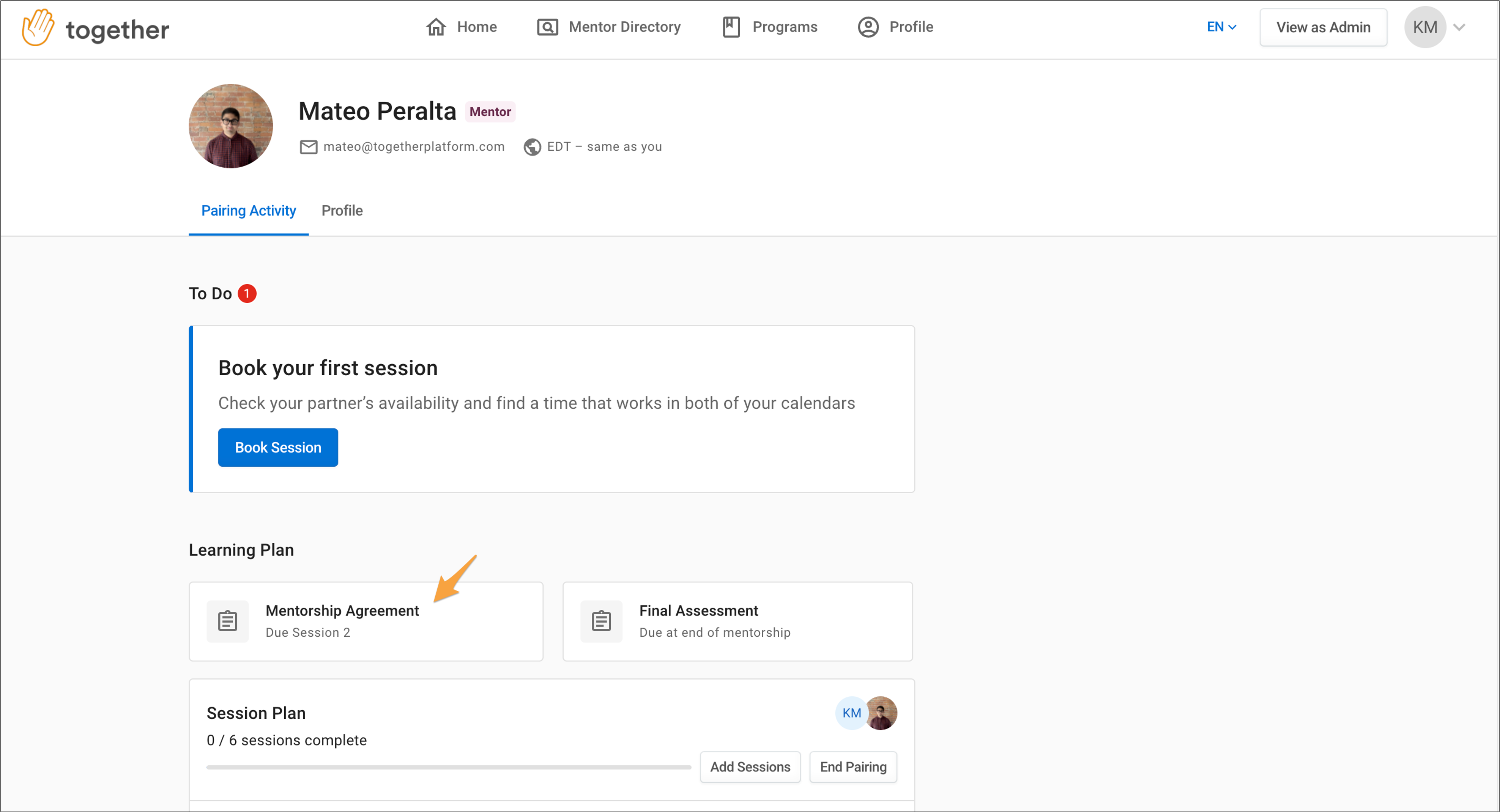 Step 1: Choose & Assess your Skills and Goals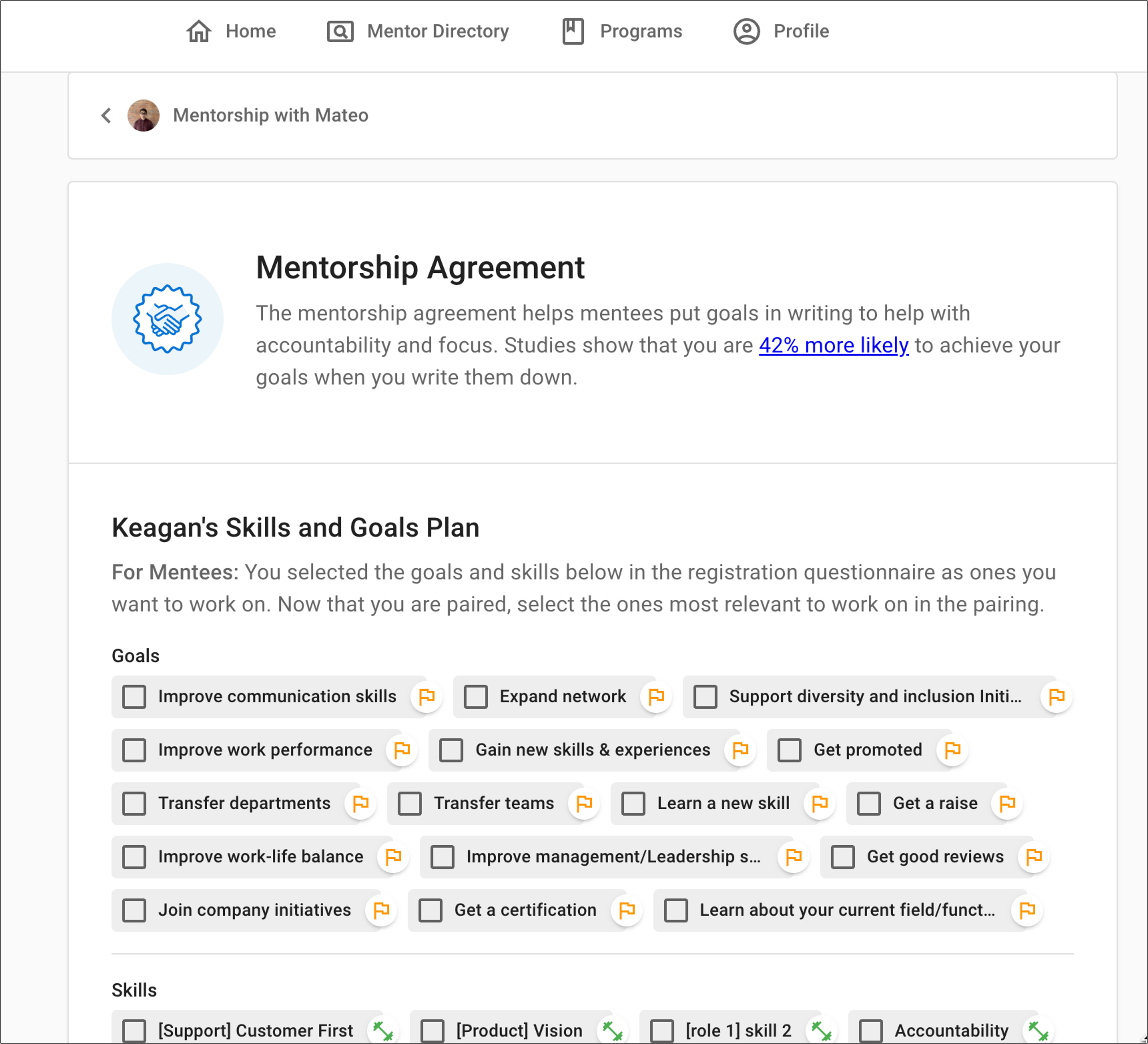 Step 2: Fill out your Development Plan + Scheduling & Timing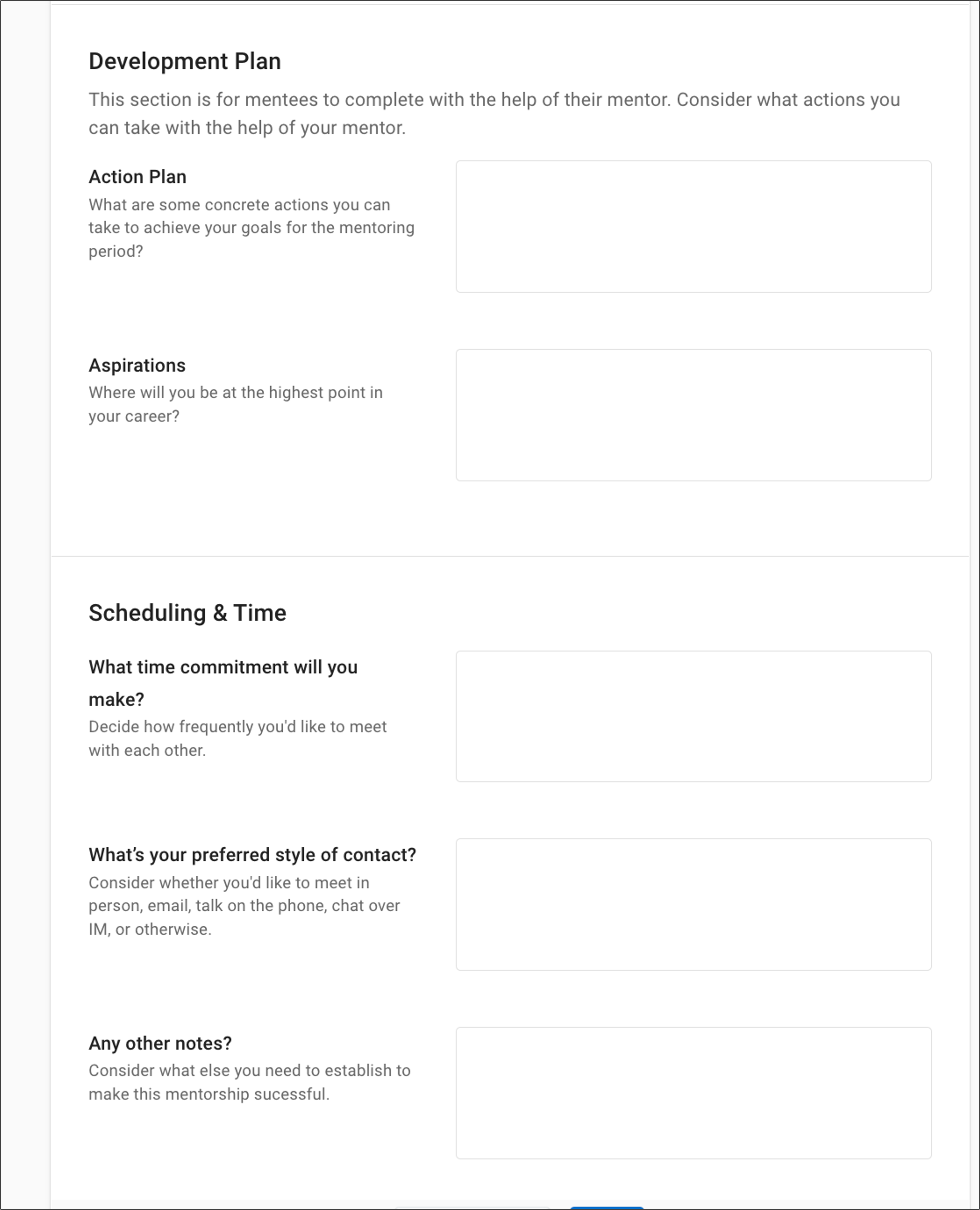 Step 3: Sign Your Part of the Agreement

Have more questions? Submit a request here or reach out to us at support@togetherplatform.com!