To be a user's Personal Assistant, your program admin must first provide access. If you are/have a personal assistant requiring access to someone's account, reach out to your program administrator within your organization.
Once access has been granted, go to the Together platform (my.togetherplatform.com). You will be prompted to choose between your own account or the user you are set as a Personal Assistant for. In this instance, I am a personal assistant to Christina, so I would select her name.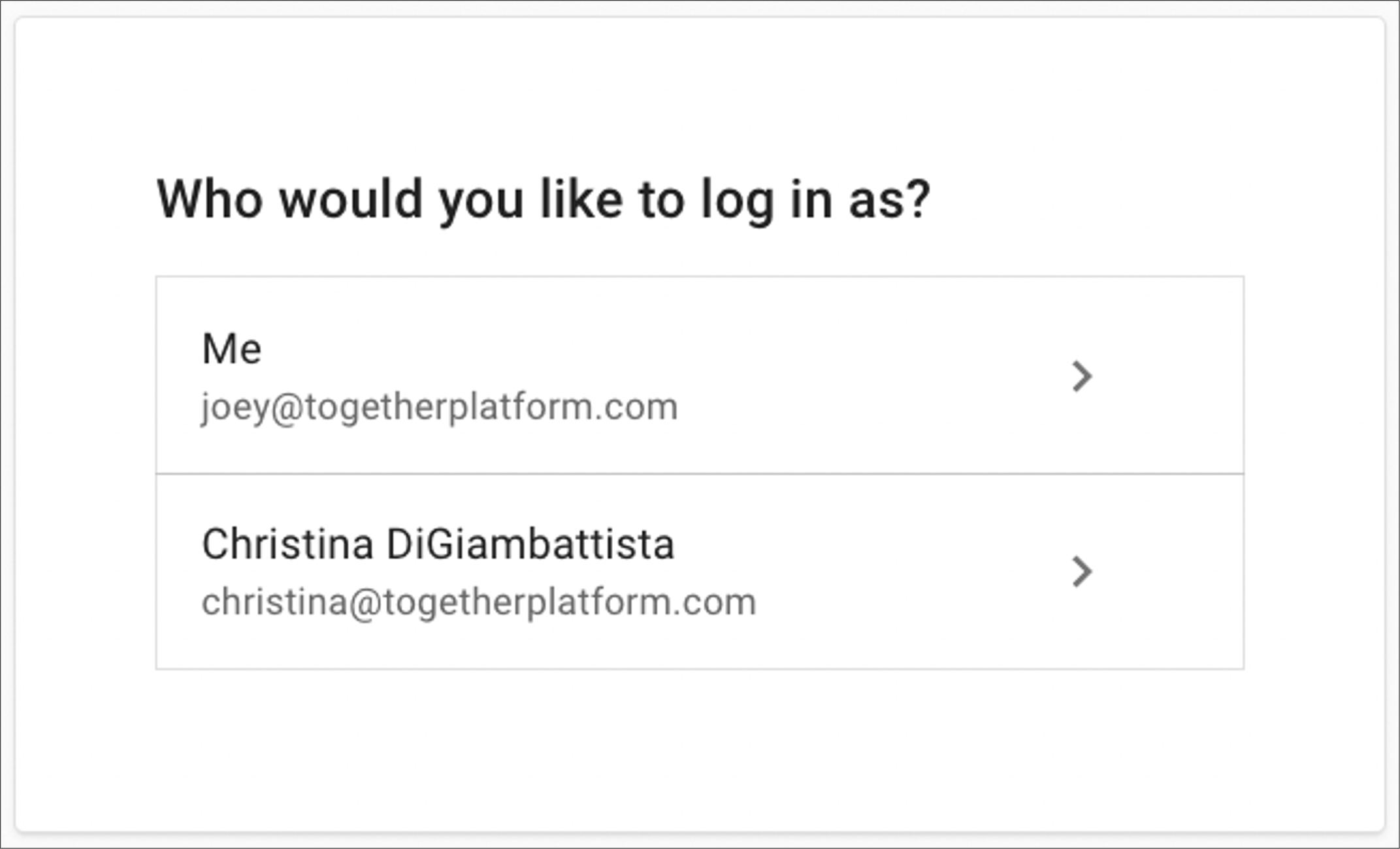 Once you have clicked on their name, you will log in as the user, with visibility to their Together mentorship profile as if you were them.
Select the mentor you would like to book a session with on behalf of the user.

For additional steps, view the full article: How to Schedule a Session.
Have more questions? Submit a request here and let us know how we can help!
Share
Was this article helpful?
0 out of 0 found this helpful