After each session, it is important to provide your feedback on how the session went. To complete this feedback, we ask that you fill out a survey. The survey is optional, but we do ask you to take a few minutes to complete it. The survey responses are only visible to admins, and will not be shared with your mentee or mentor. The survey is exclusively meant to help improve the mentorship program - so we ask for your honesty and support.
It is important as a Group that everyone completes this feedback, as it makes it easier for admins to track how Groups are progressing within the program, and whether or not any intervention may be needed from admins.
How do I provide feedback?
If you have scheduled your session(s) within Together, you will be reminded via email after each session is complete to provide your feedback. To provide your feedback you can begin by clicking on your group from your homepage under Your Mentorship:

Here you will see a prompt to give feedback for your most recent completed session, in my case, Session 1. Click on the Start Feedback button to enter the survey. Alternatively, you may also click on the star rating under any of the sessions that you need to complete session feedback for to access the survey relevant to that session: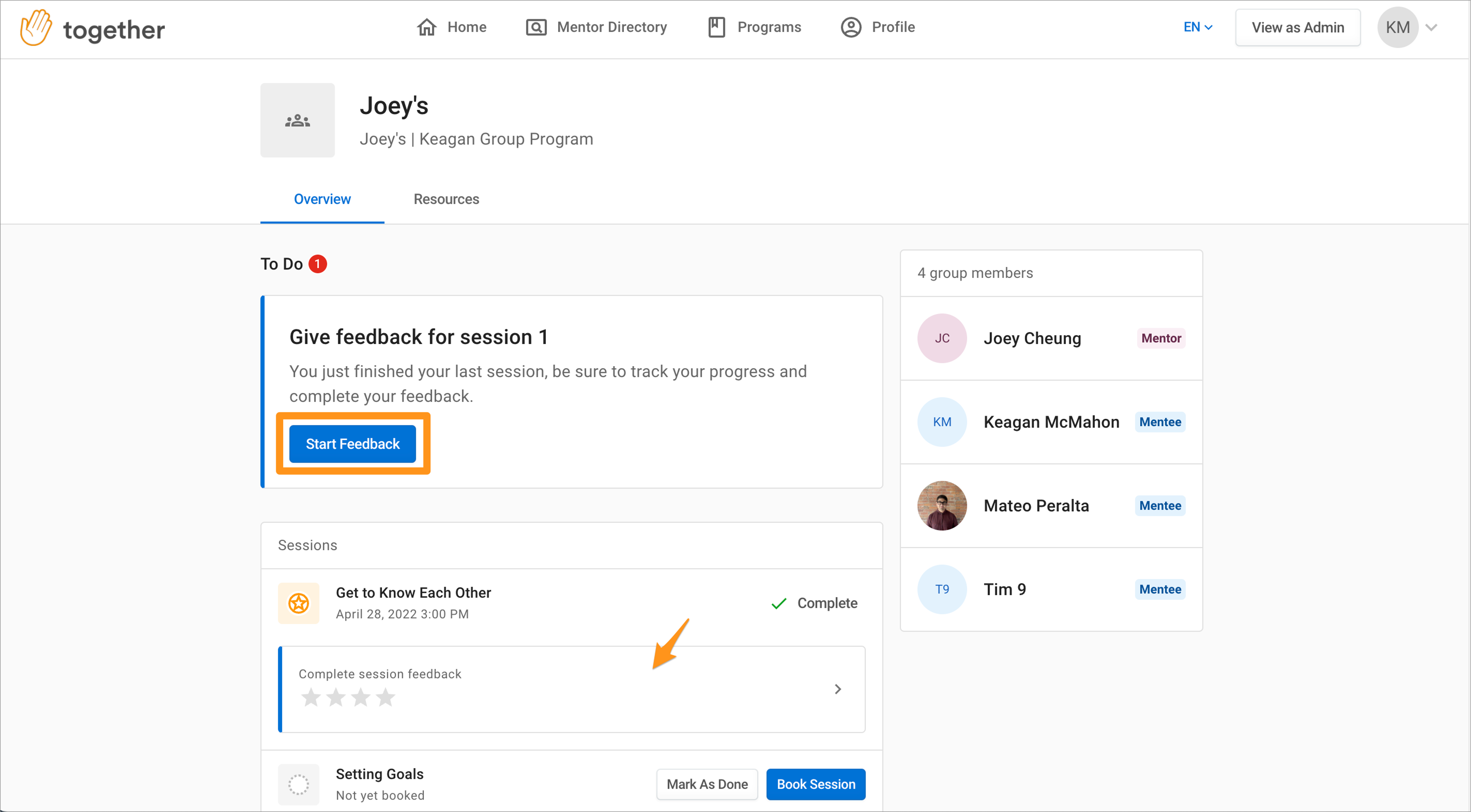 Rate Your Session
This will inform your program administrators how the session went and any other notes that you'd like to share with them. The first prompt is to quantitatively rate your session out of four stars. If you felt the session went Great, leave 4 stars! If you felt the session was Not Good, leave 1 star.
The second part is qualitative written feedback. This is where you can leave any feedback on the session, whether it was about the group dynamics, the platform, or anything relating to your experience. Again, any feedback that you can share will help your organization and help admins improve the program. Keep in mind, that this feedback is specifically for administrators and that anyone within the Group can leave feedback.
Once you're done leaving your feedback, be sure to click the blue Finish button in the bottom right corner! To confirm your feedback has been received, you will see your star rating and a Complete label beside each session within your Group: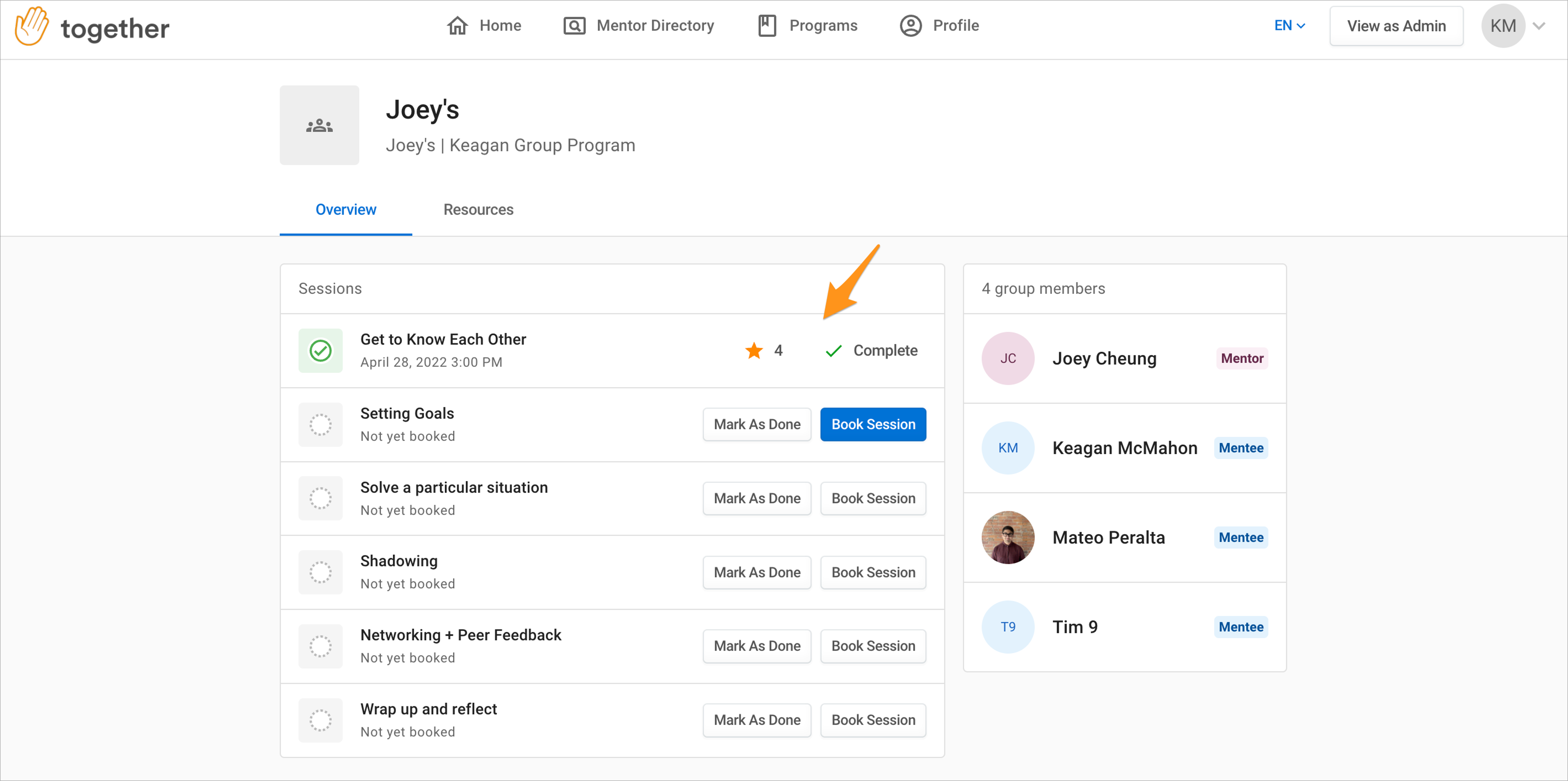 Have more questions? Submit a request here and let us know how we can help!