By default, Session Agendas are provided for each meeting in your program and we encourage you to use the agendas provided. However, sometimes it can be helpful to tailor your sessions even further to your individual mentee or mentor. Now you can do this by editing the session agendas provided, or by creating your own agendas!
Editing Agendas:
Note: This feature will apply only to new programs. If you want to enable this for existing programs, please submit a request here.
To edit a pre-existing session agenda, first head into your pairing from your homepage: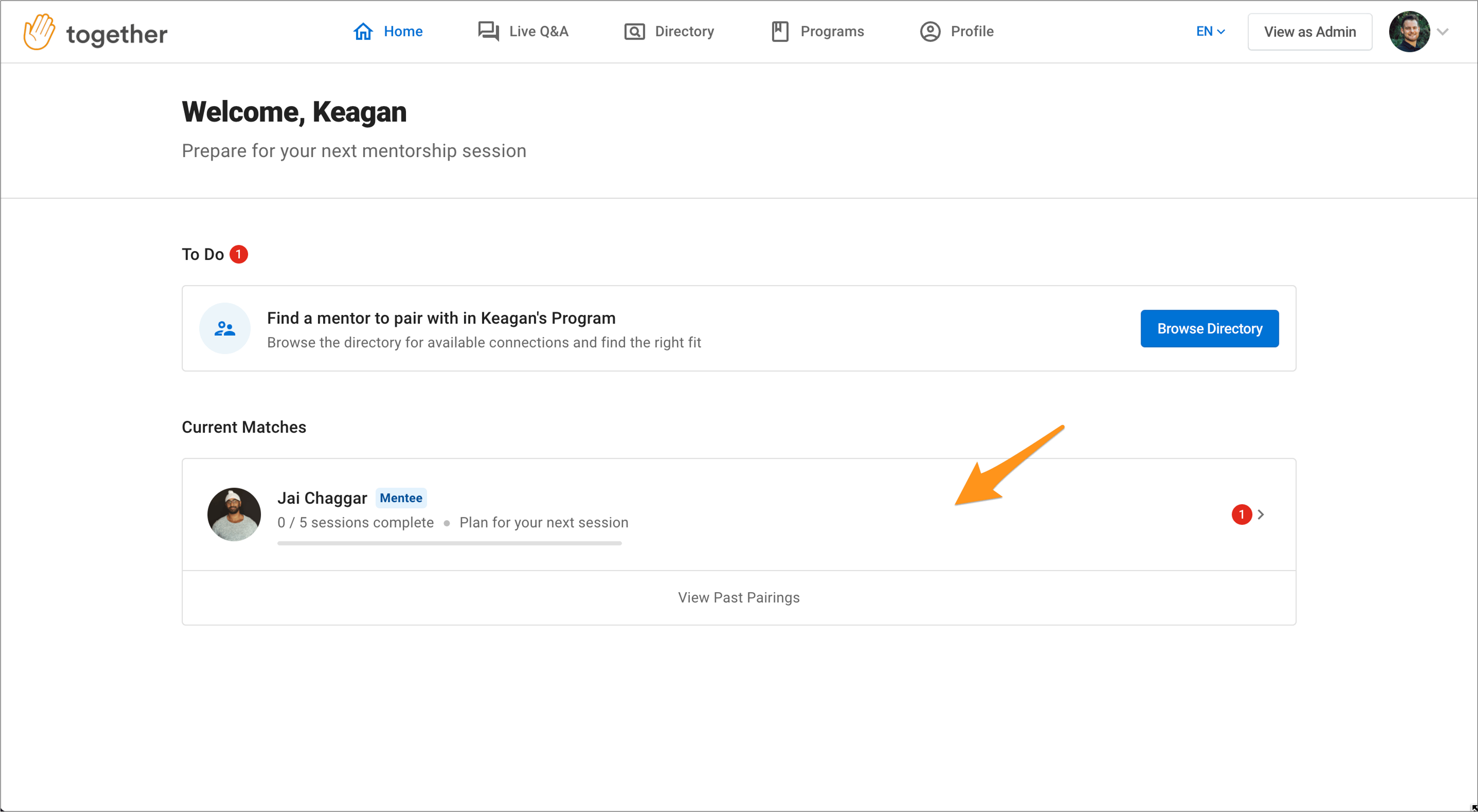 Scroll down to your planned sessions with your mentee/mentor, then click on View Session Details beside the session that you would like to edit the agenda for: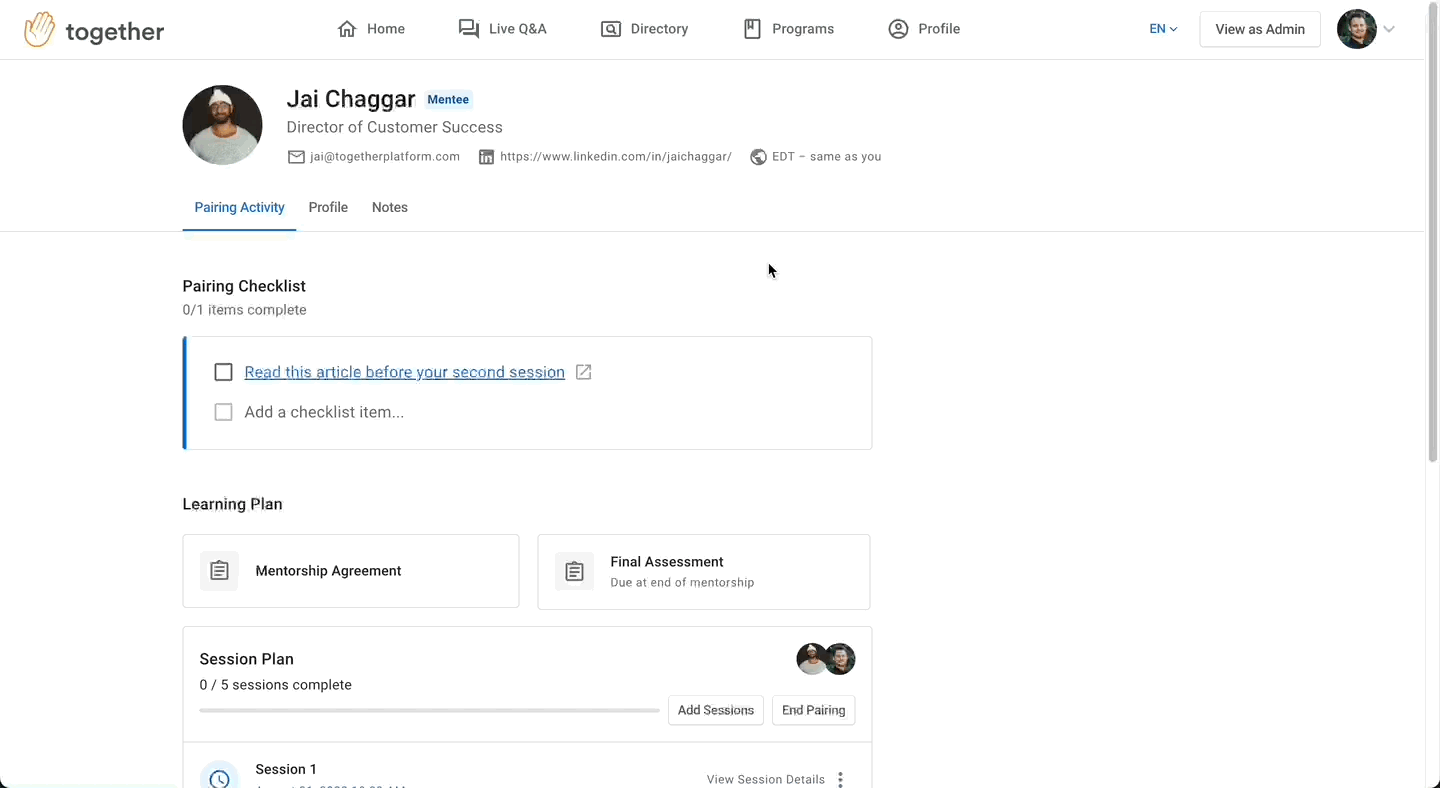 Here you can see the agenda and notes area for my first session with my Mentee, Jai. You can click View More to expand the agenda, and begin editing the content here with the text editor: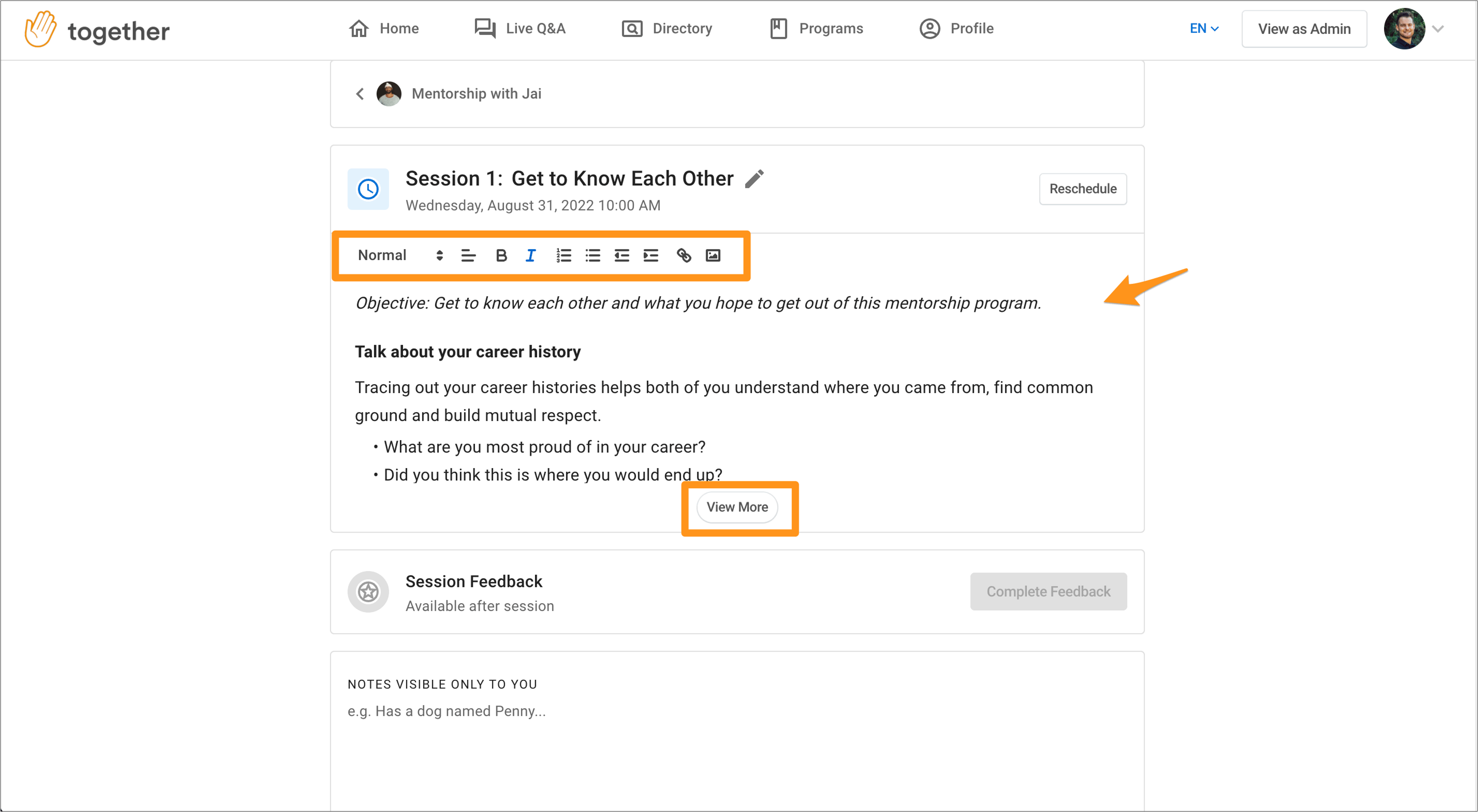 To begin editing the agenda, simply click anywhere in the text editor, begin making your changes, then click the blue Save button in the bottom right of the text editor: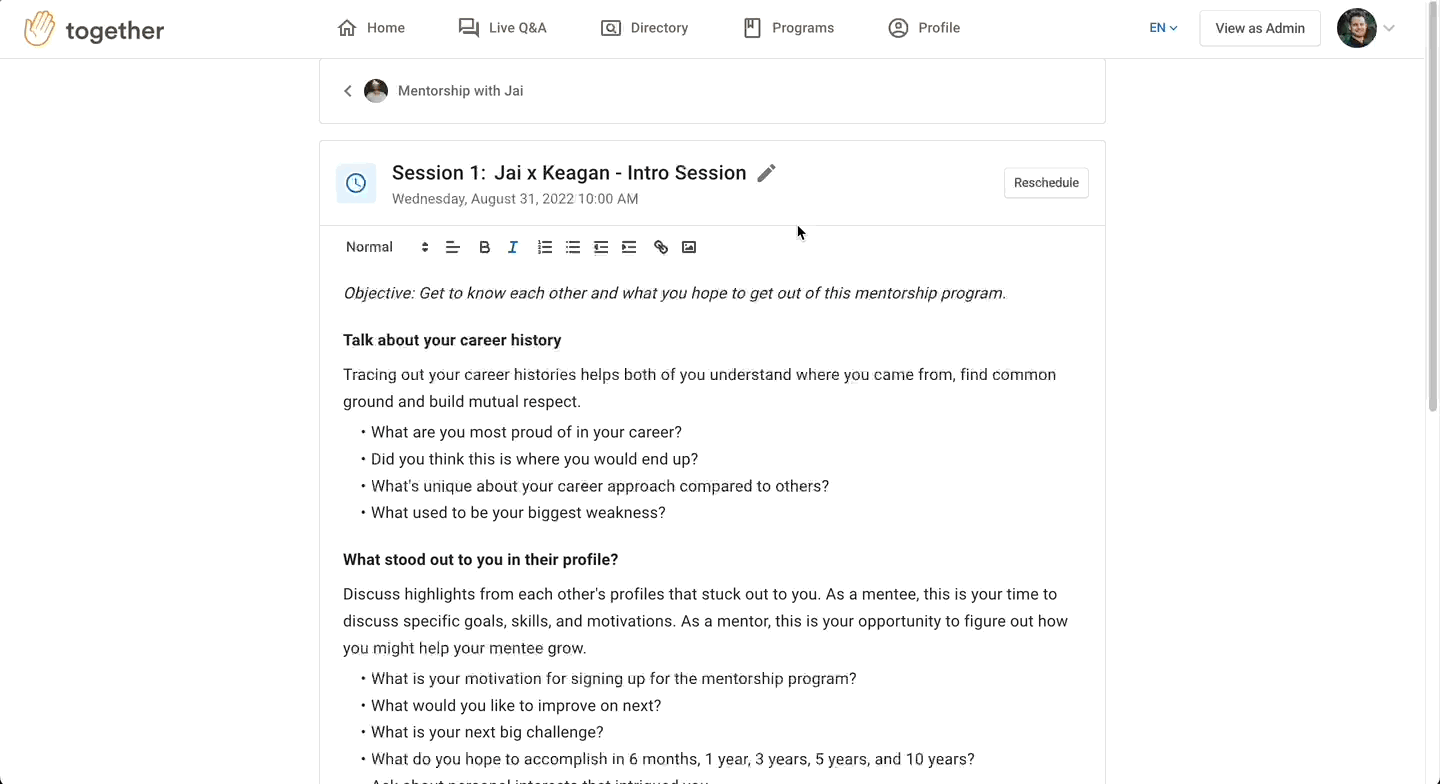 You may also change the title of your session by clicking on the pencil icon, typing in a new title, and clicking the checkmark: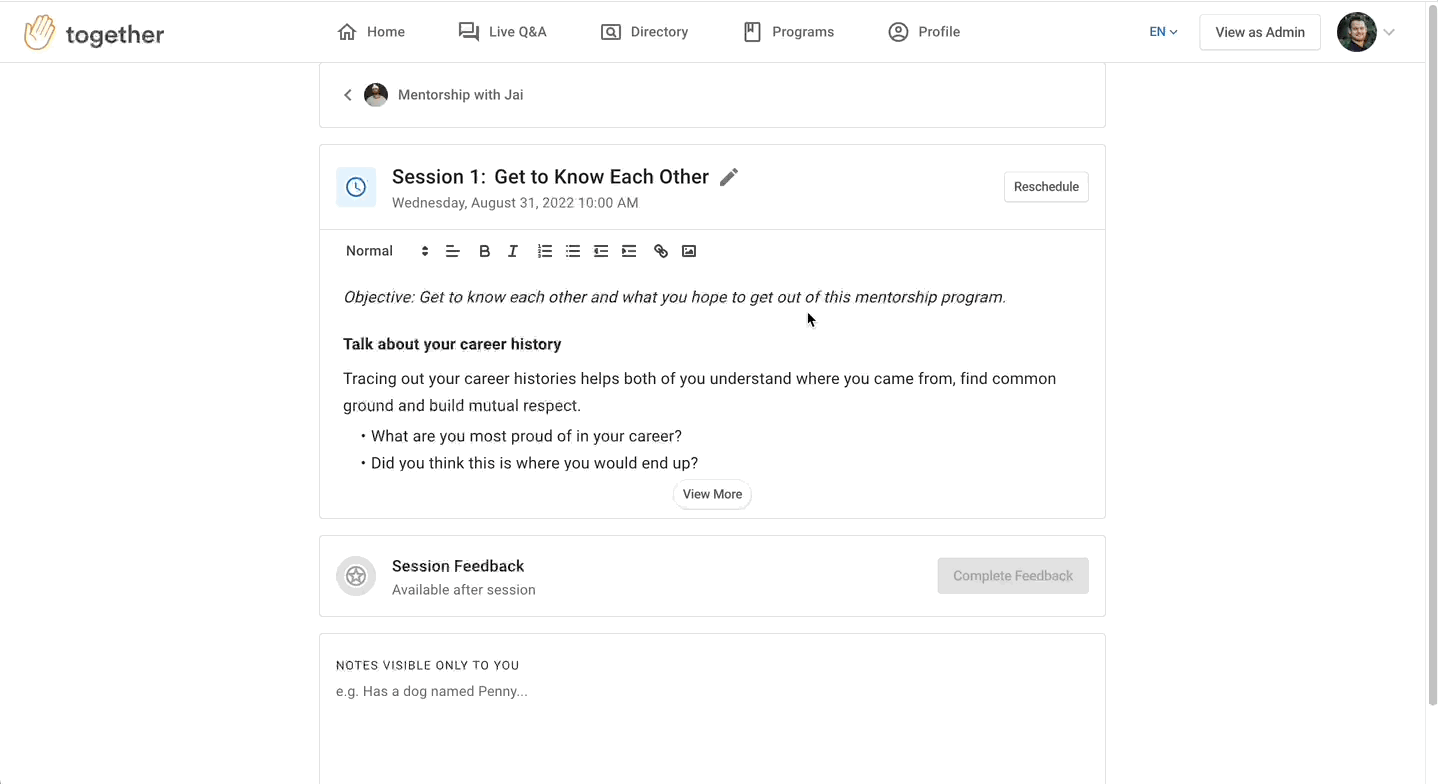 Creating New Agendas:
In order to create a new agenda for another session, we first need to add another session to our pairing with Jai. To do this, we head back to the Pairing Activity tab in our pairing. Then, we scroll down to the bottom of the page, click on the number of sessions we wish to add with Jai and click the Add Sessions to Plan button. You may also add a note on why you're adding more sessions to your pairing in this window as well: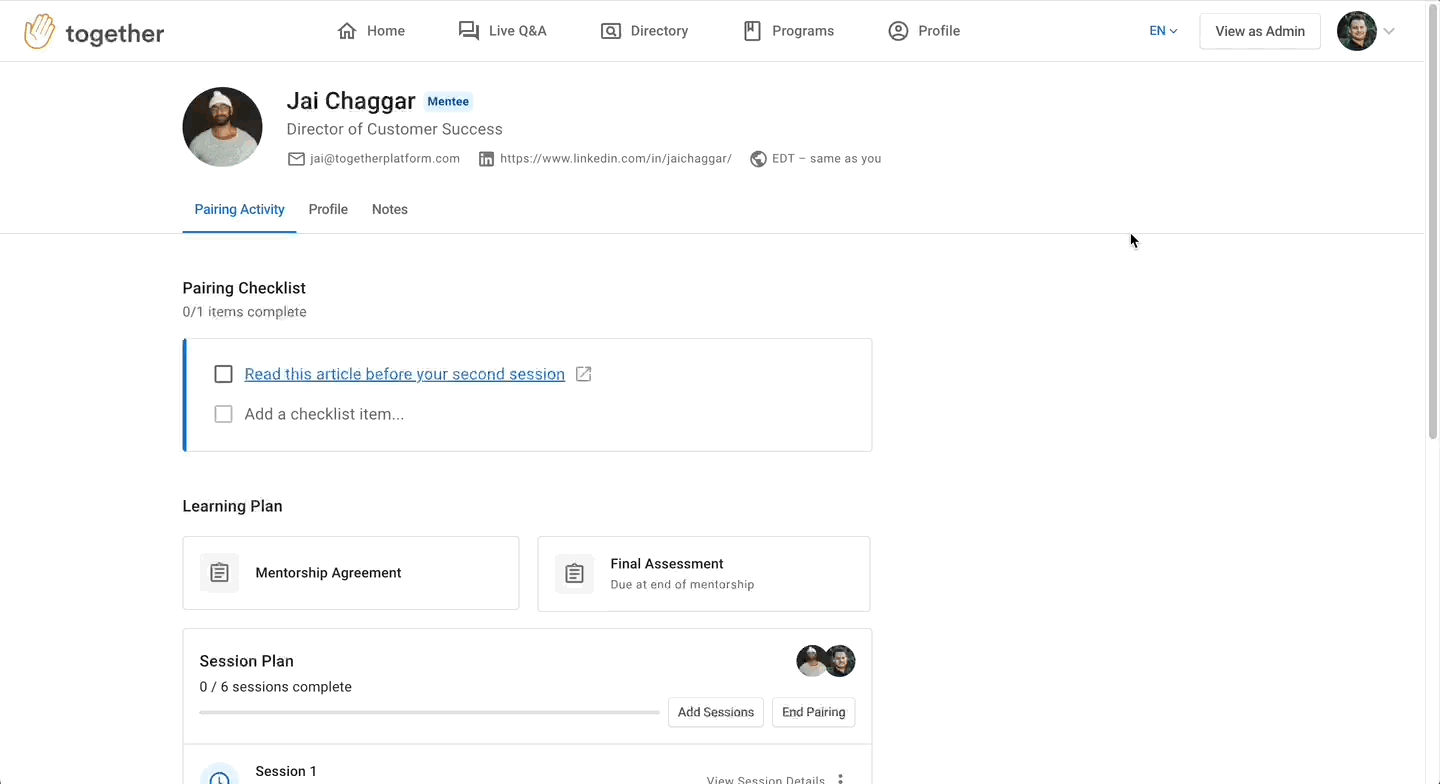 Now that we've added another session with Jai, we can head into that session and create our own agenda similarly to how you would edit an already existing agenda. You may simply click on the session under Pairing Activity, give the agenda a title and then create your content with the help of our text editor.
Reviewing Session Notes:
We have also added the ability to quickly scroll through the session agendas that you have coming up with your pairing. To view all of these agendas and edit them in one place, head over to the Notes tab under your pairing page: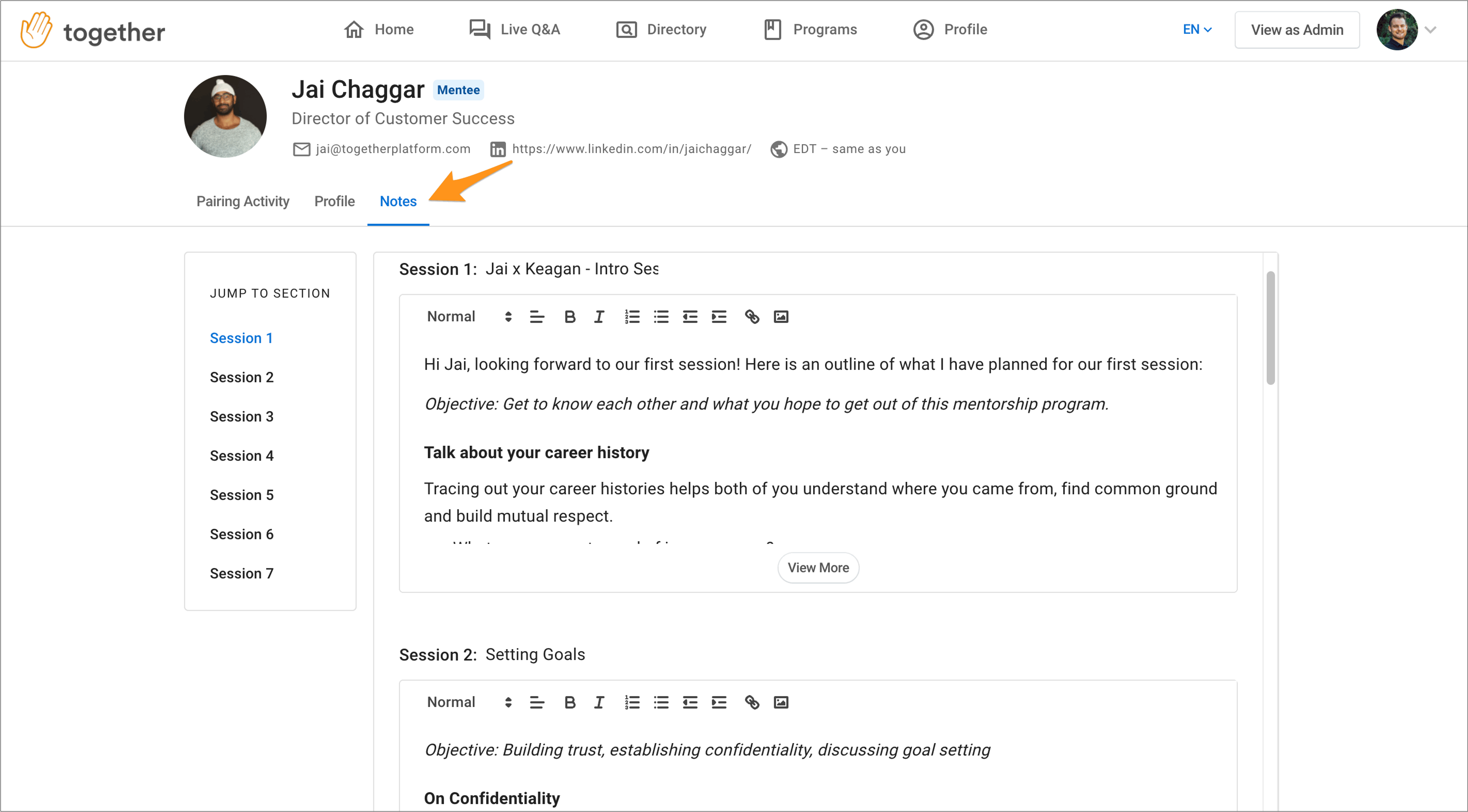 Personal Session Notes:
Under each session is a notes section that sits below the area for Session Feedback and the session's agenda. Here you may keep notes on anything you may like about the session, and come back to them later to review and edit at any time. The notes you leave in this section are only visible to you and cannot be seen by your mentee or mentor: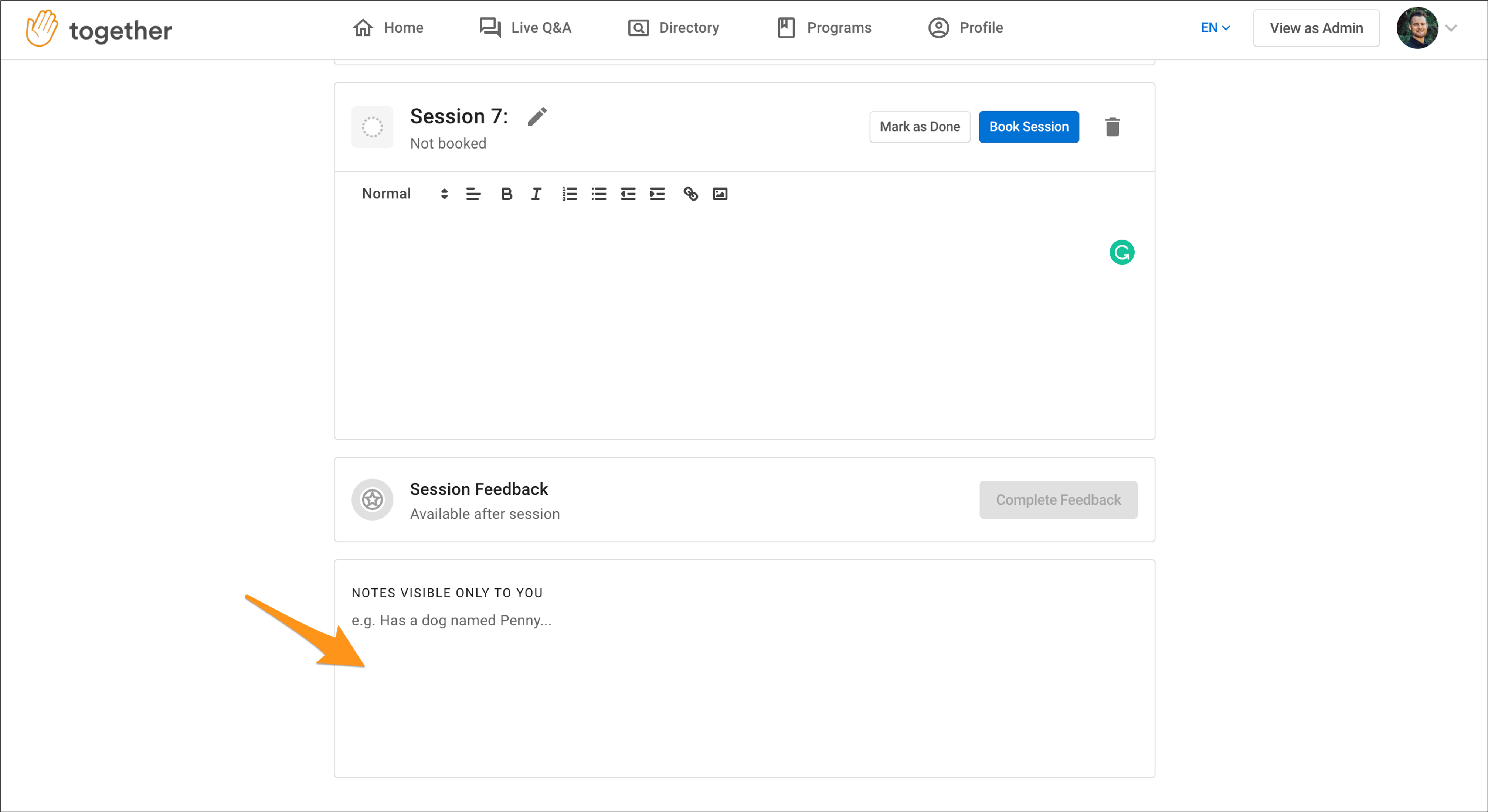 Have more questions? Submit a request here and let us know how we can help!