Create a Group Program:
To begin creating your first Group Program, you can start by first signing into the platform and clicking the Create Program button. If this is not your first program, click on Programs > Create Program.
Once you click Create Program, you will be prompted to choose between a 1-on-1 program, or a Group Program (only applicable if the Group Mentorship feature is included in your plan):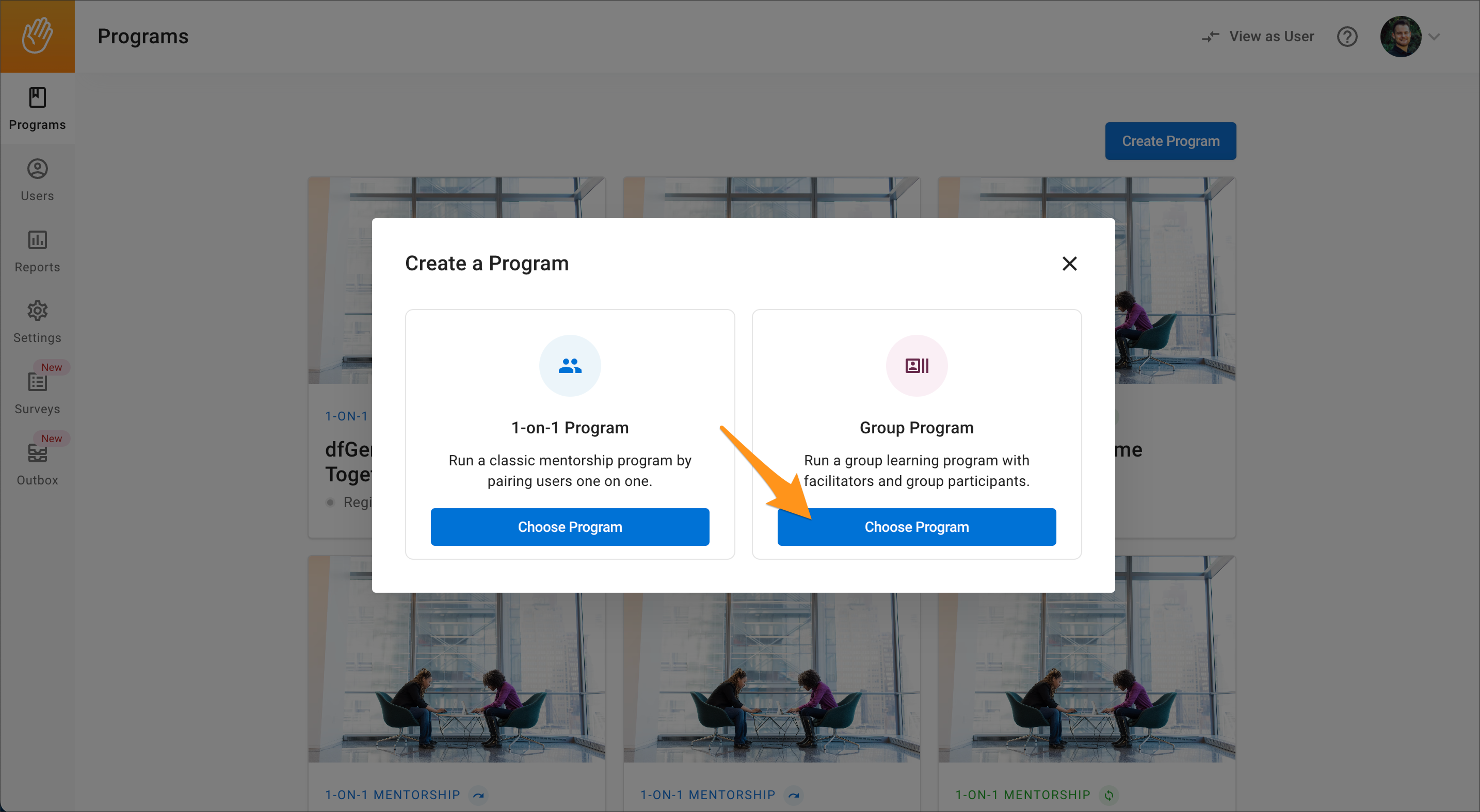 Once you have selected the Group Program, you will begin building some of the basic settings of your program.
To continue building your Group program, head over here to Step 2 - Registration Setup.
Have more questions? Submit a request here or reach out to us at support@togetherplatform.com!