Create a Group Program:
To begin creating your Group Program, you can start by first signing into the platform and clicking the Create Program button. If this is not your first program, click on Programs > Create Program.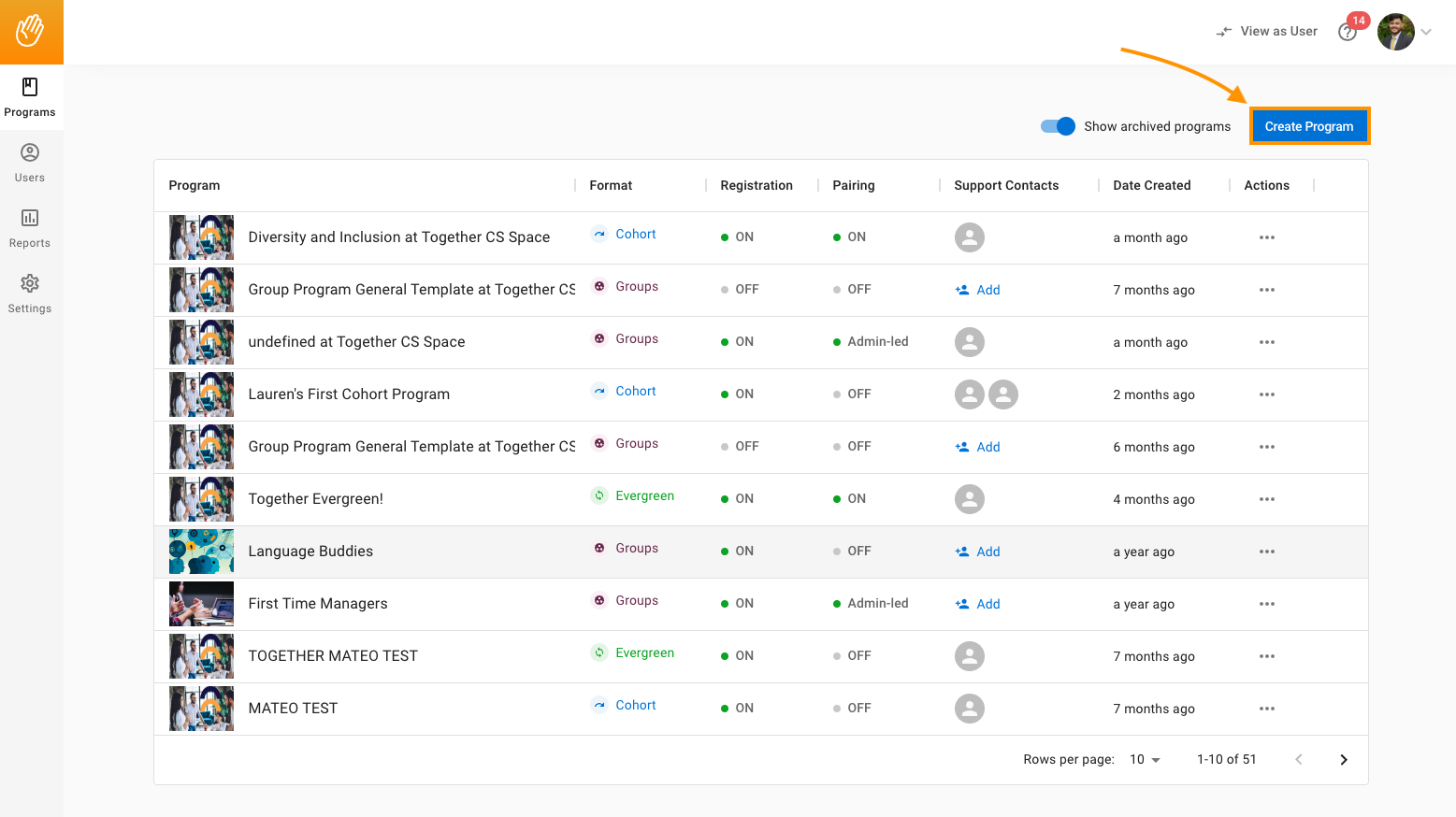 Once you click Create Program, you will be prompted to choose between a 1-on-1 program or a Group Program. To begin, click on the Group Program option, then click the Next button: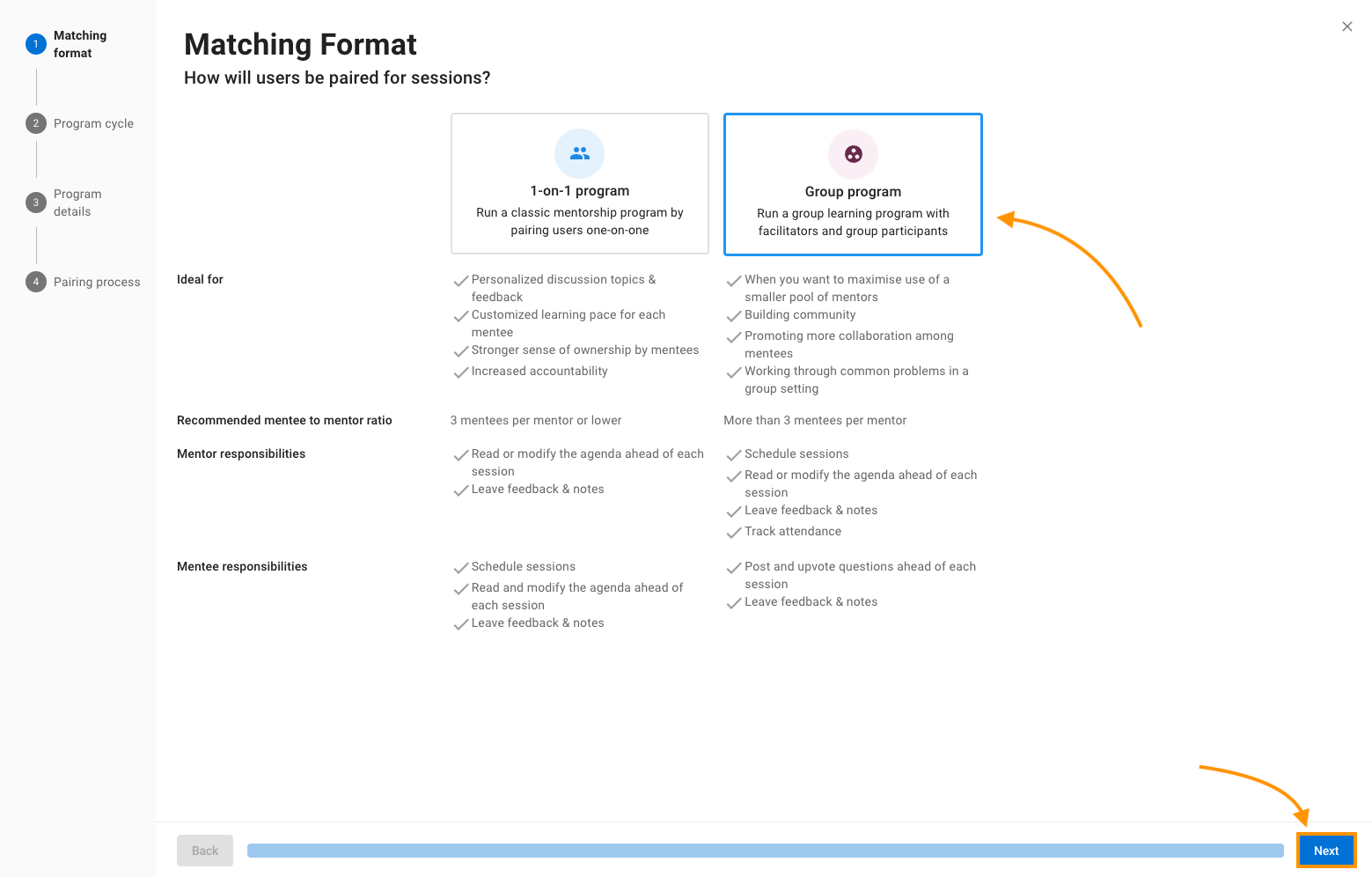 From here, you will select Cohort as your Program Cycle and click Next: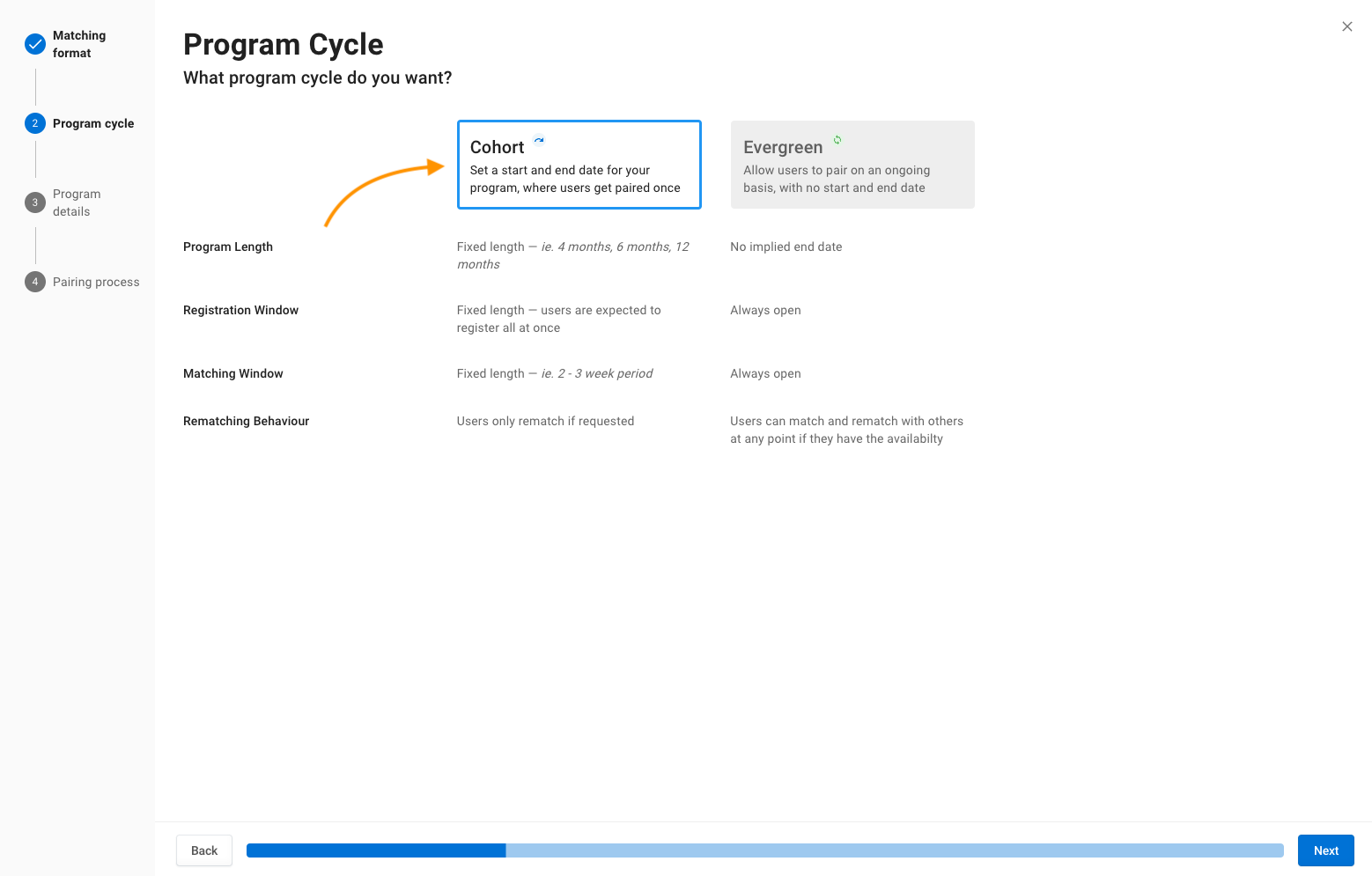 On the General Information page, you will have the opportunity to name your program, Add Program Support Contacts, a program description, and select a program banner. Click Next when you have finished making changes on this page:
Note: You can always edit this information later on if you need to.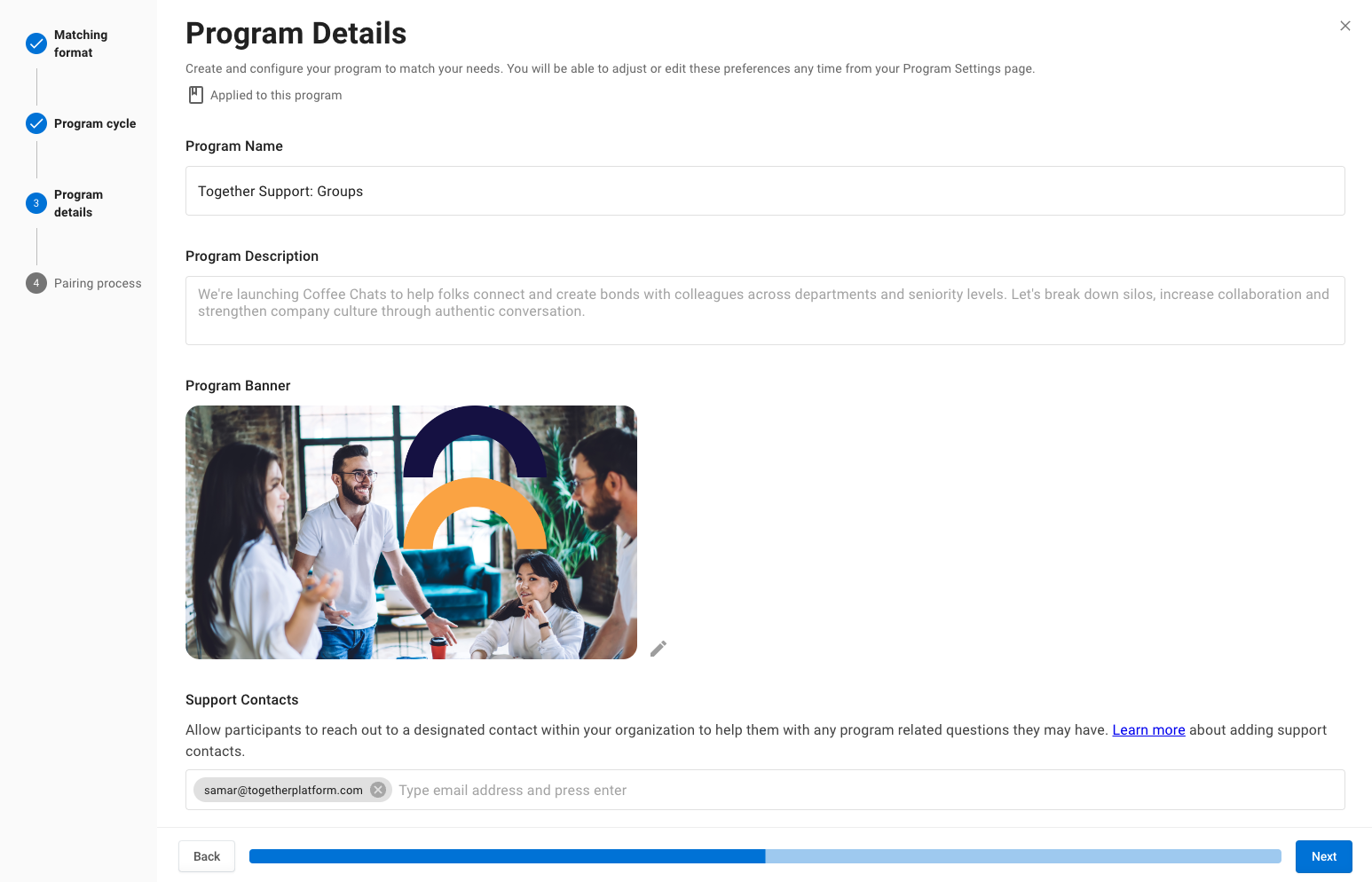 Lastly, you will have the chance to select your Pairing Process, edit your Role Labels, and configure the Group Composition & Size for your program and click Finish to complete the creation process: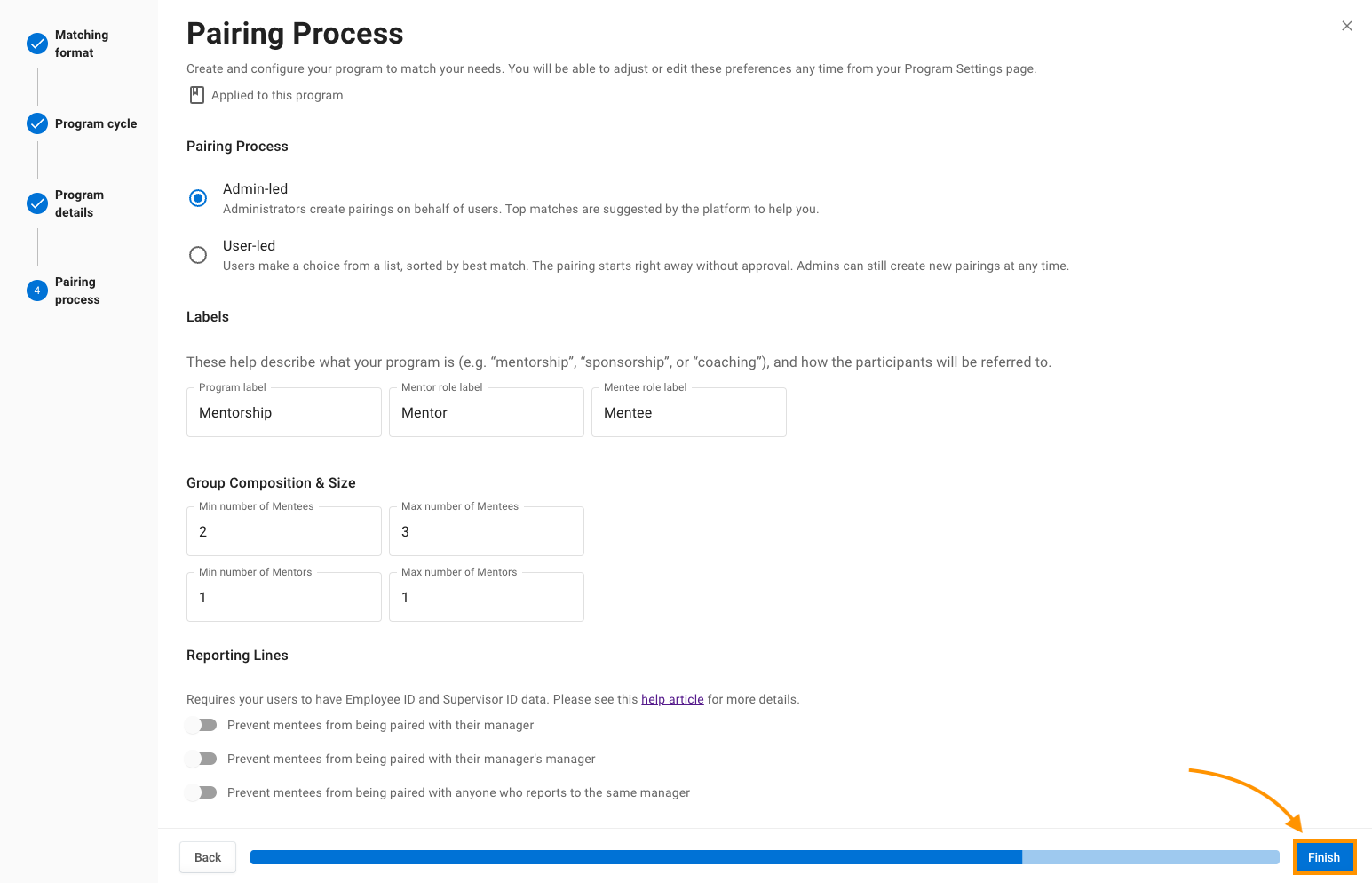 To continue building your Group program, head over here to Step 2 - Build Your Questionnaire.
Have more questions? Submit a request here and let us know how we can help!