Reviewing your Emails:
To review Registration-related emails along with the cadences at which they will be sent, head over to the Emails section:

You can click on these emails if you're interested in reviewing each of them. Additionally, you can click the Send Test Emails when you open an email preview, this will send you a copy of the selected email to your own email (don't worry, these test emails will only be delivered to you, no one else will receive these yet!).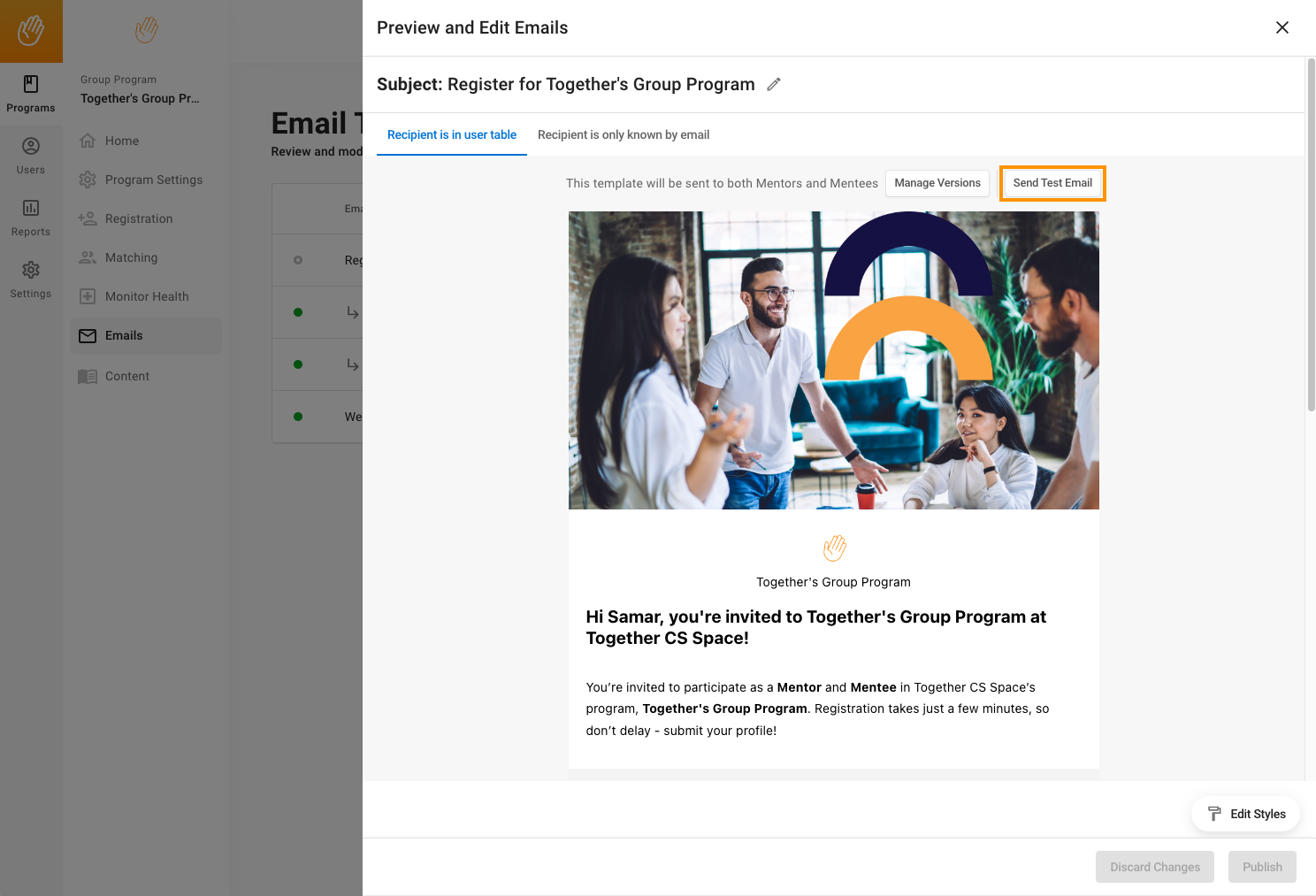 If you're interested in what emails are sent out from Together and when check out our article here!
By clicking on any of these emails, you will have the opportunity to view and edit a few key aspects. The parts of the email that you may edit within this view can be seen by hovering over them with your cursor. If you make changes to any of these emails, make sure you click the blue Publish button to finalize any of these changes.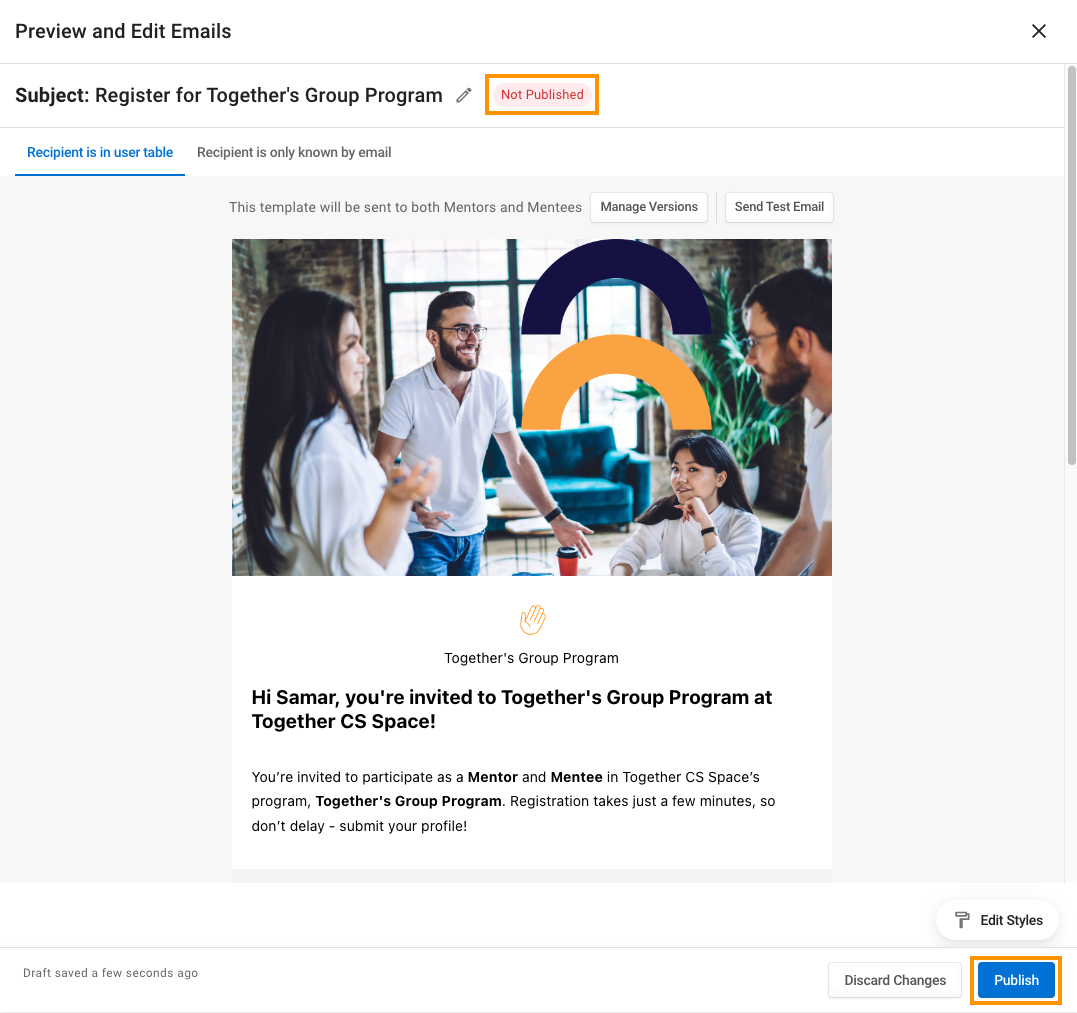 These include:
The subject of the email: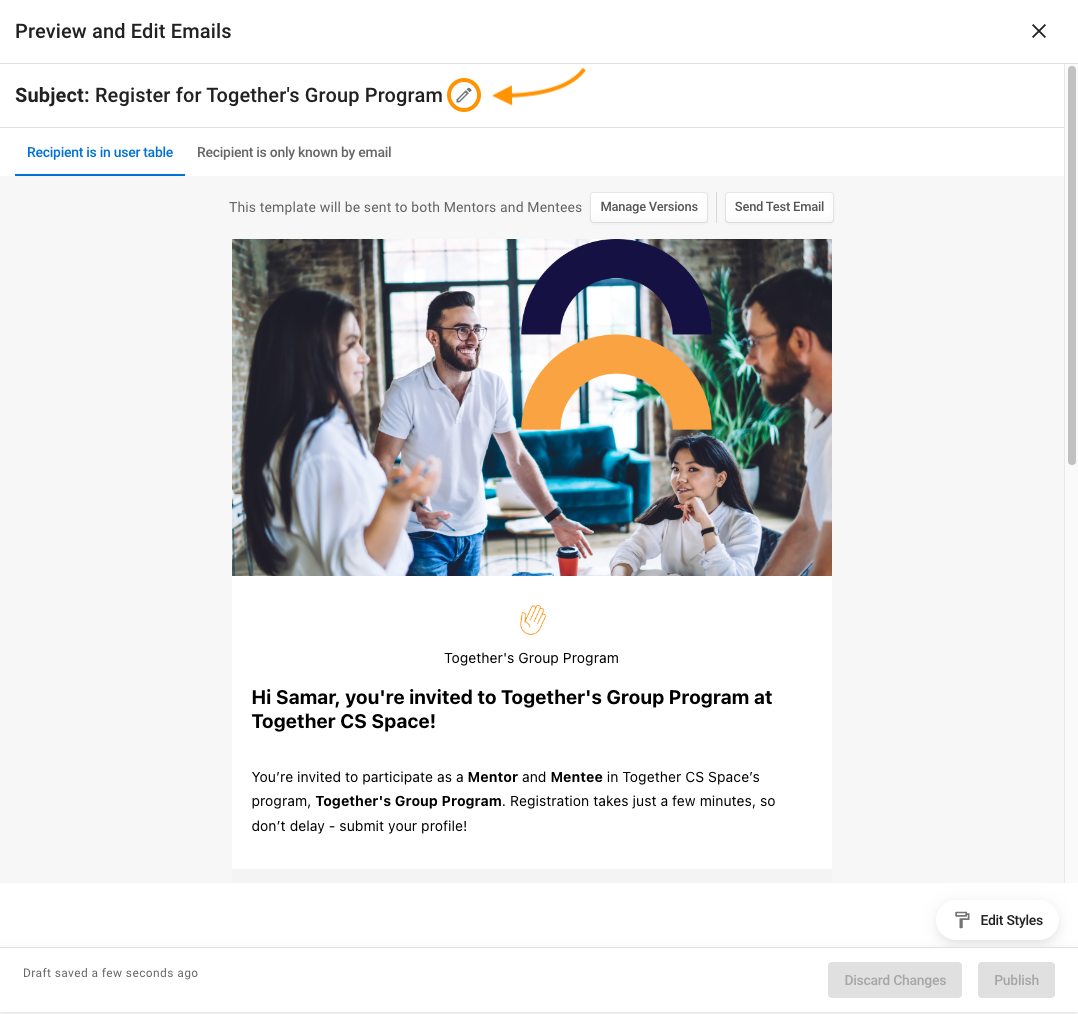 The description paragraph under the title of the email: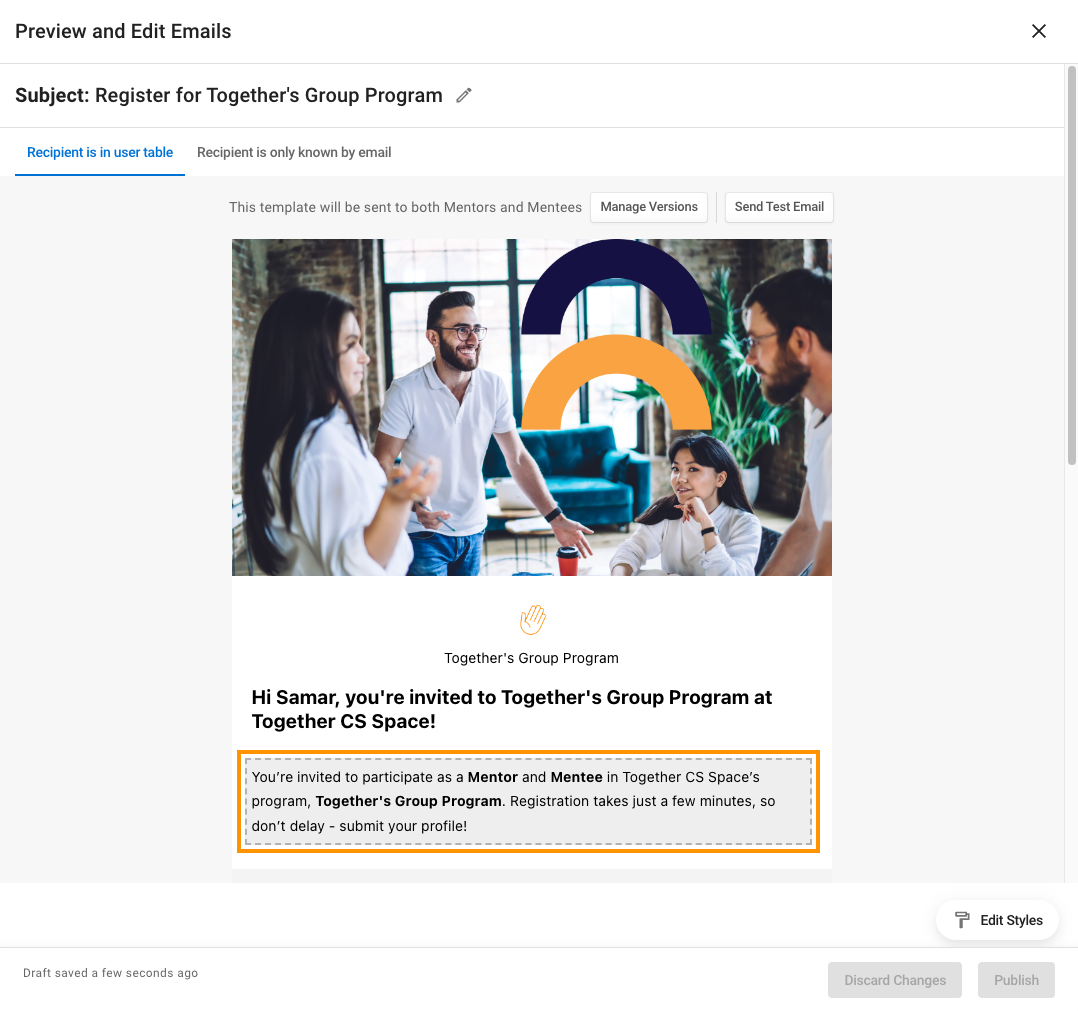 The body content below the Start Registration button: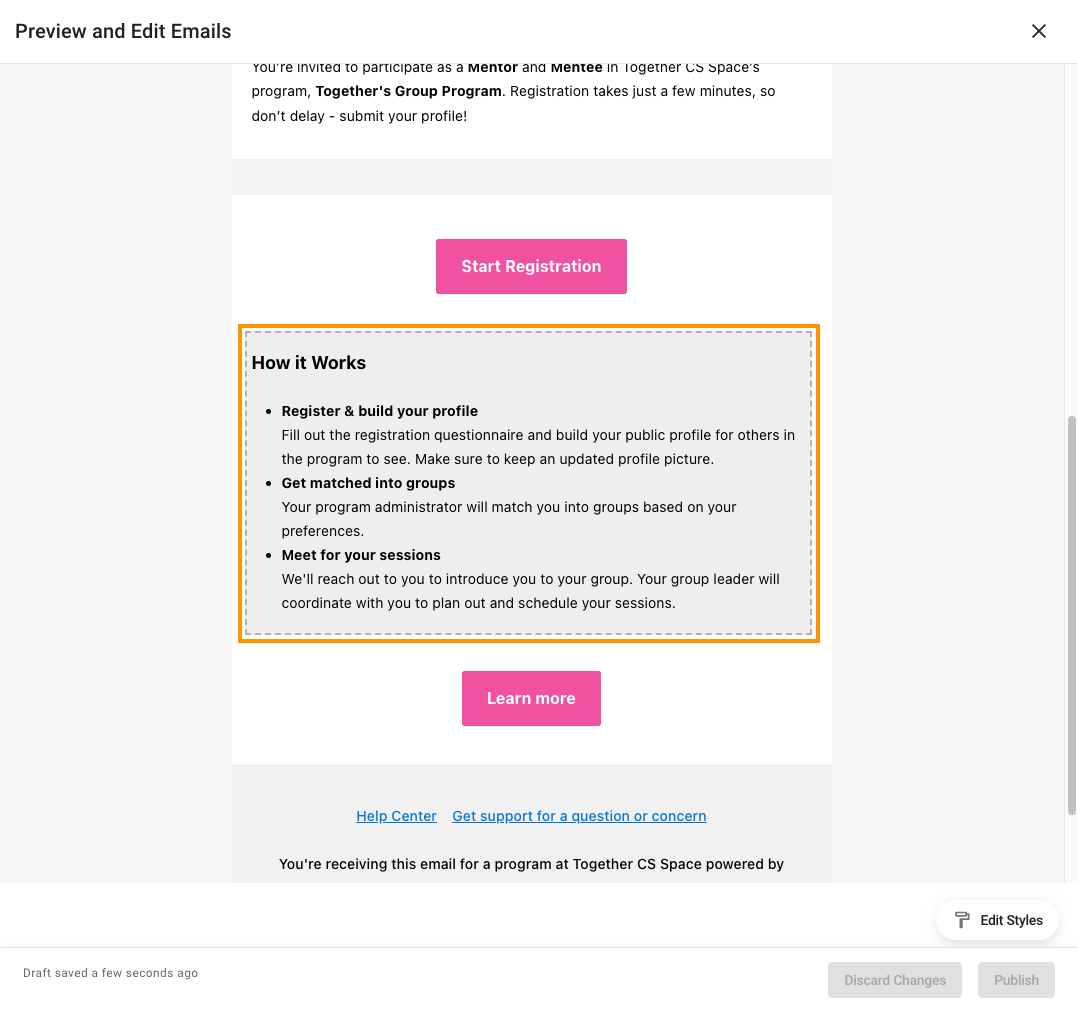 You may also edit the colours of two items within the email as well by clicking the Edit Styles button: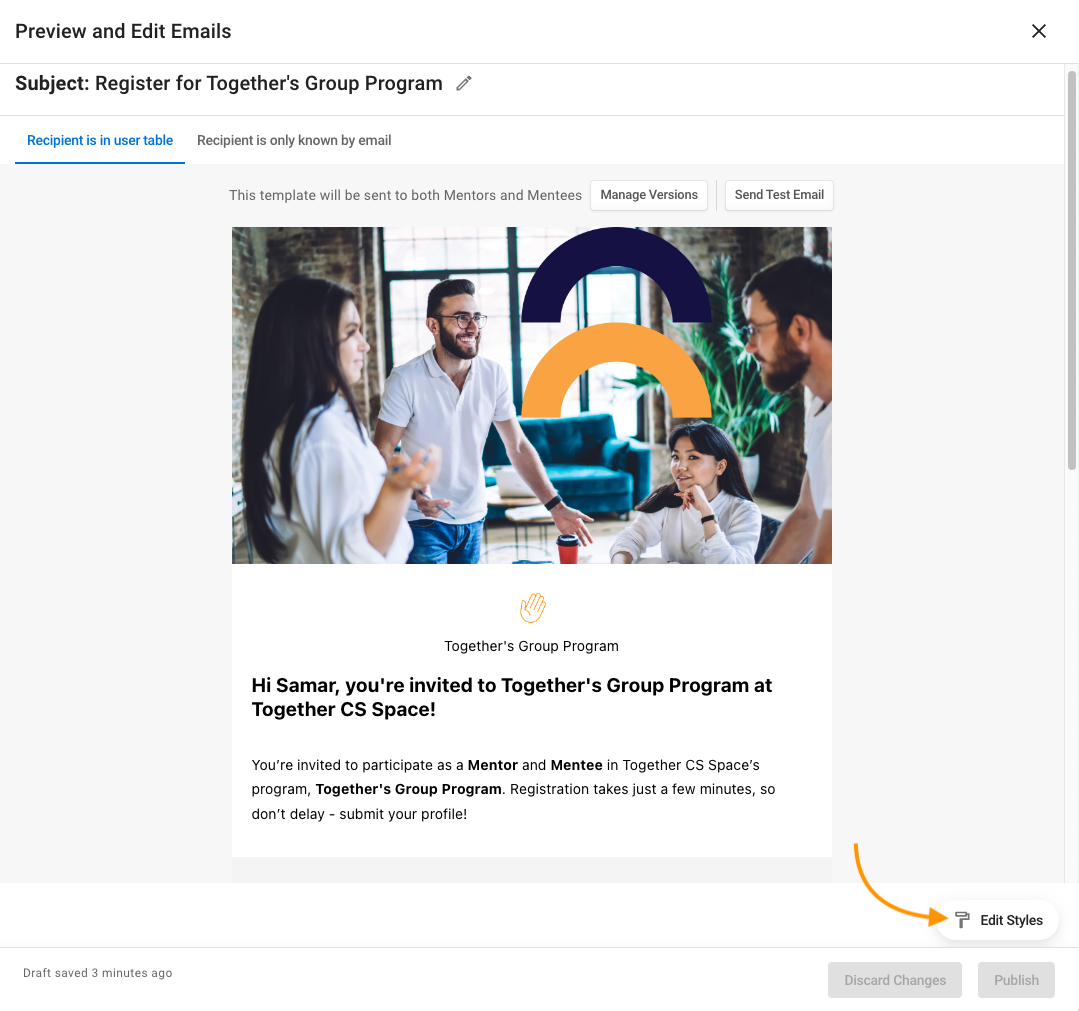 This will allow you to set both your Call-to-action button and your header to be either your primary colour, secondary colour, or black, as defined by your organization's colours within your Settings page. After selecting these colours, be sure to click the Save button to see these changes reflected in your Emails.

That's all to it, you now have your Email Invites as you like them.
To continue building your Group program, head over to Step 6 - Reviewing Program Content
Have more questions? Submit a request here and let us know how we can help!
Share
Was this article helpful?
0 out of 0 found this helpful