Matching Setup:
To begin configuring your Matching Setup, click on the Go to Matching button from your program home page: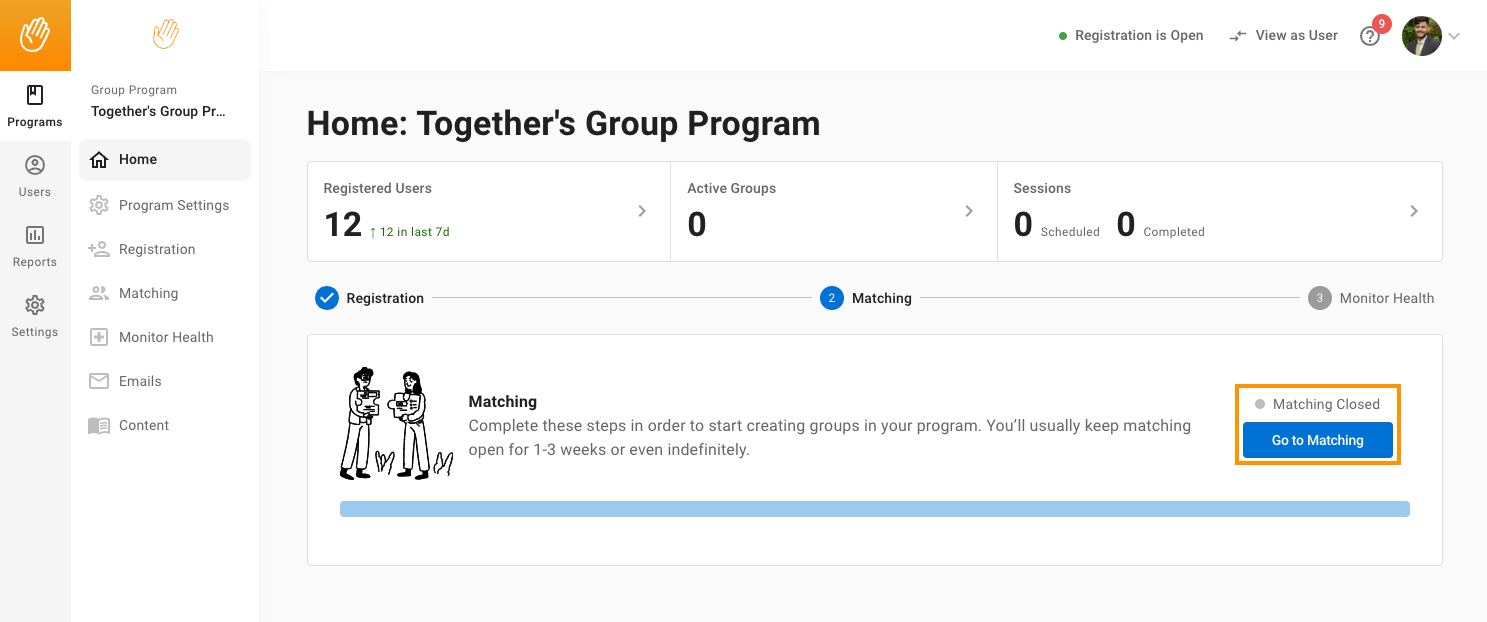 There are three key steps to setting up your Matching Process:
Reviewing Email Templates
Checking your integrations
Contact your Customer Support Advisor if you are unsure about anything in the process.
Since we have already completed these steps earlier, we can mark them as done and Turn on matching: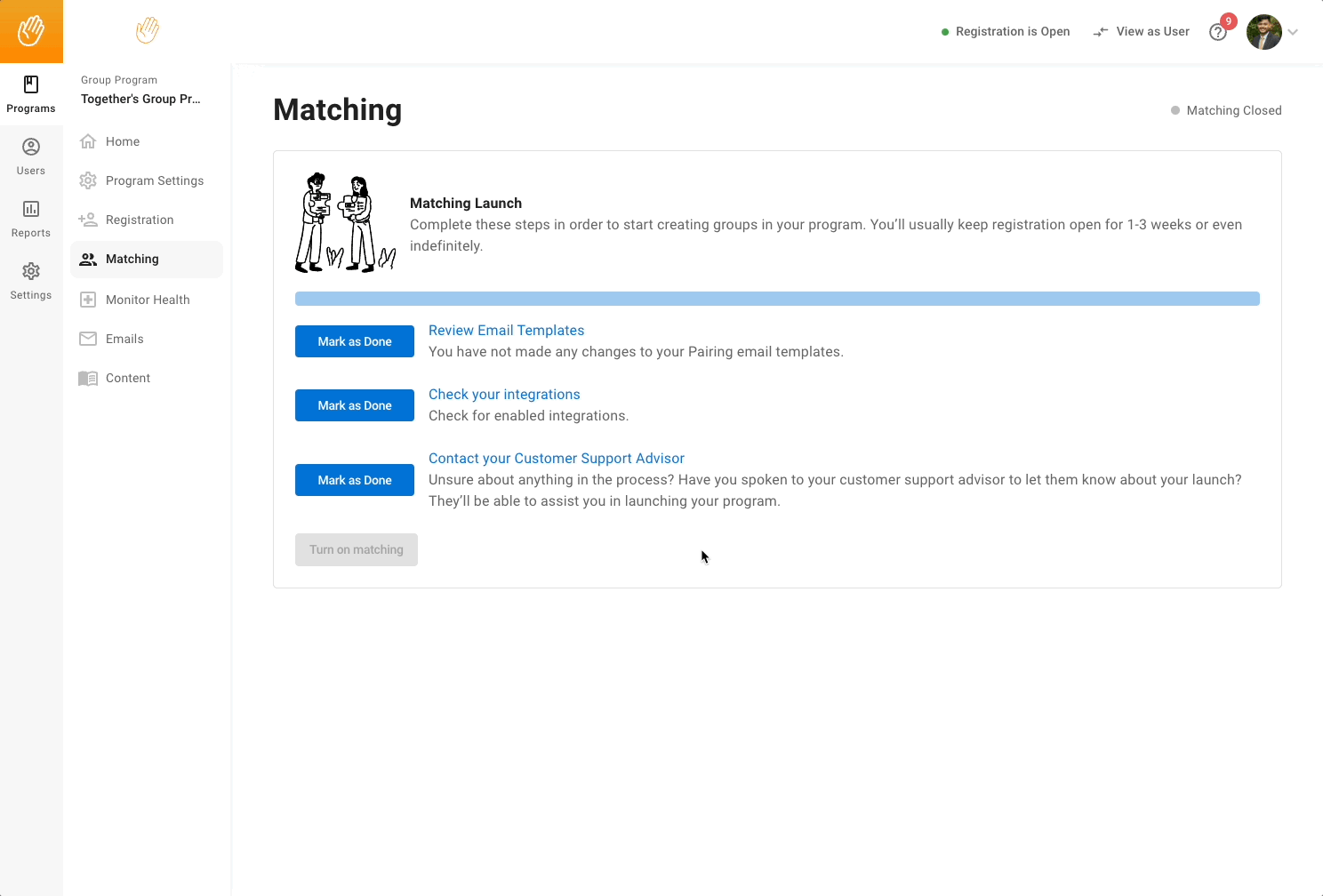 Once matching has been turned on, your Matching section will now display a Matching Readiness Report. This includes a Matching Funnel which displays key information such as; Participants, Unmatched Participants, Unmatched Mentees, Unmatched Mentors, Staged Groups and Active Groups. Additionally, you will be view Email Delivery Analytics for Matching Invitations and Group Announcement emails:
You're one step closer to launching your program! The next step in building your Group Program is to Make & Publish Groups.
To continue building your Group program, head over to Step 10 - Create & Publish Groups
Have more questions? Submit a request here and let us know how we can help!
Share
Was this article helpful?
0 out of 0 found this helpful