Looking to capture important insights and feedback from your mentorship program? This can now be done easier with our new Program Surveys feature. In short, program surveys can facilitate:
Modifying post-session feedback surveys by adding custom questions for mentors, mentees, or both
Sending a custom survey with a link or based on a trigger such as the length of a pairing, program duration, or at a specific date. This is great for checking in midway through a program or for collecting post-program feedback!
Viewing results data, monitoring survey completion, and sending reminders to participants.
To begin creating your first survey, sign in as an admin at my.togetherplatform.com. From your home page, click on the program you would like to build a survey for, then click on the Surveys button in the ribbon along the lefthand side of your program options: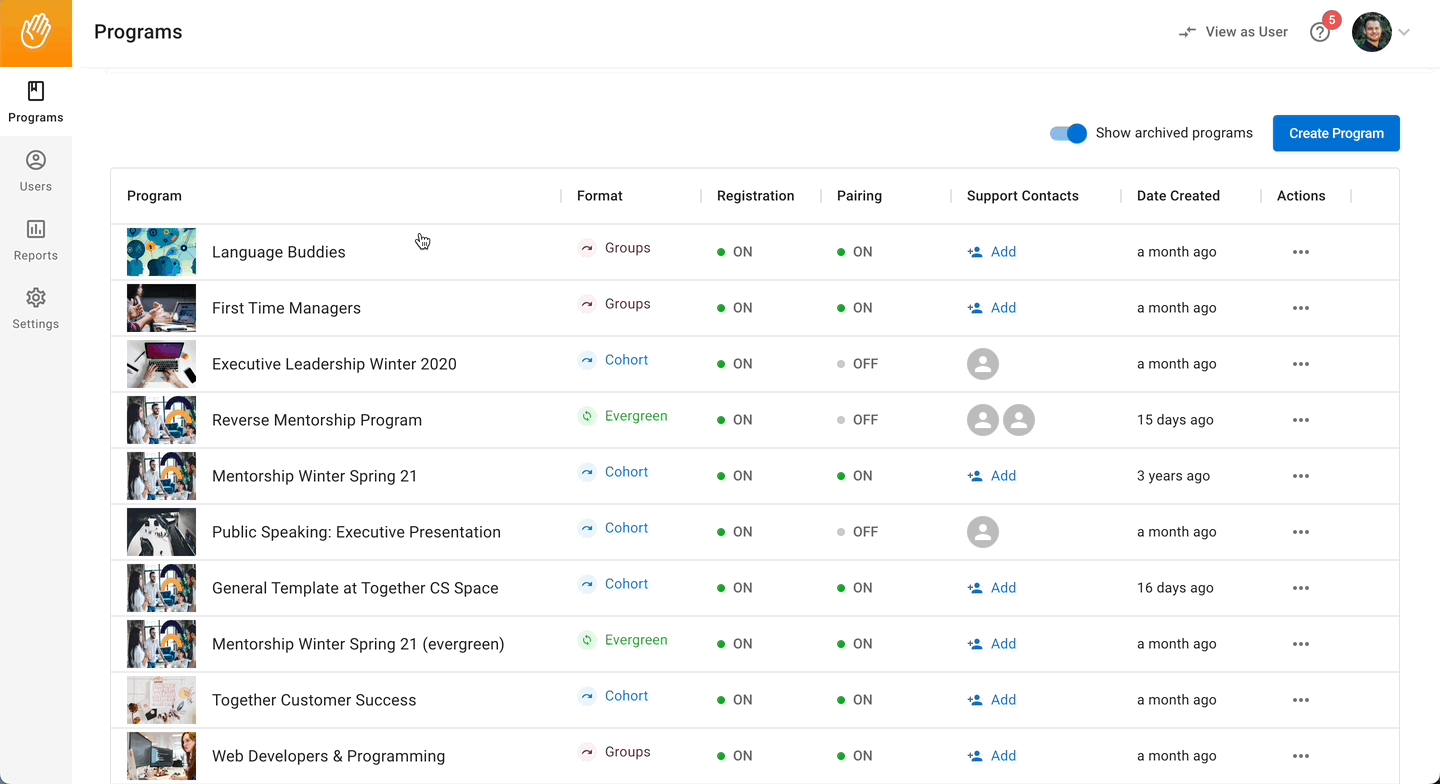 One of the first things you will notice on this page is 6 default surveys. These surveys are for each of the default sessions that came included when you created your program. They are used for collecting feedback after each session in a pairing. Note that these feedback surveys are included by default and cannot be deleted.
To create a new survey from scratch you can click on the New Survey button, in the upper right corner: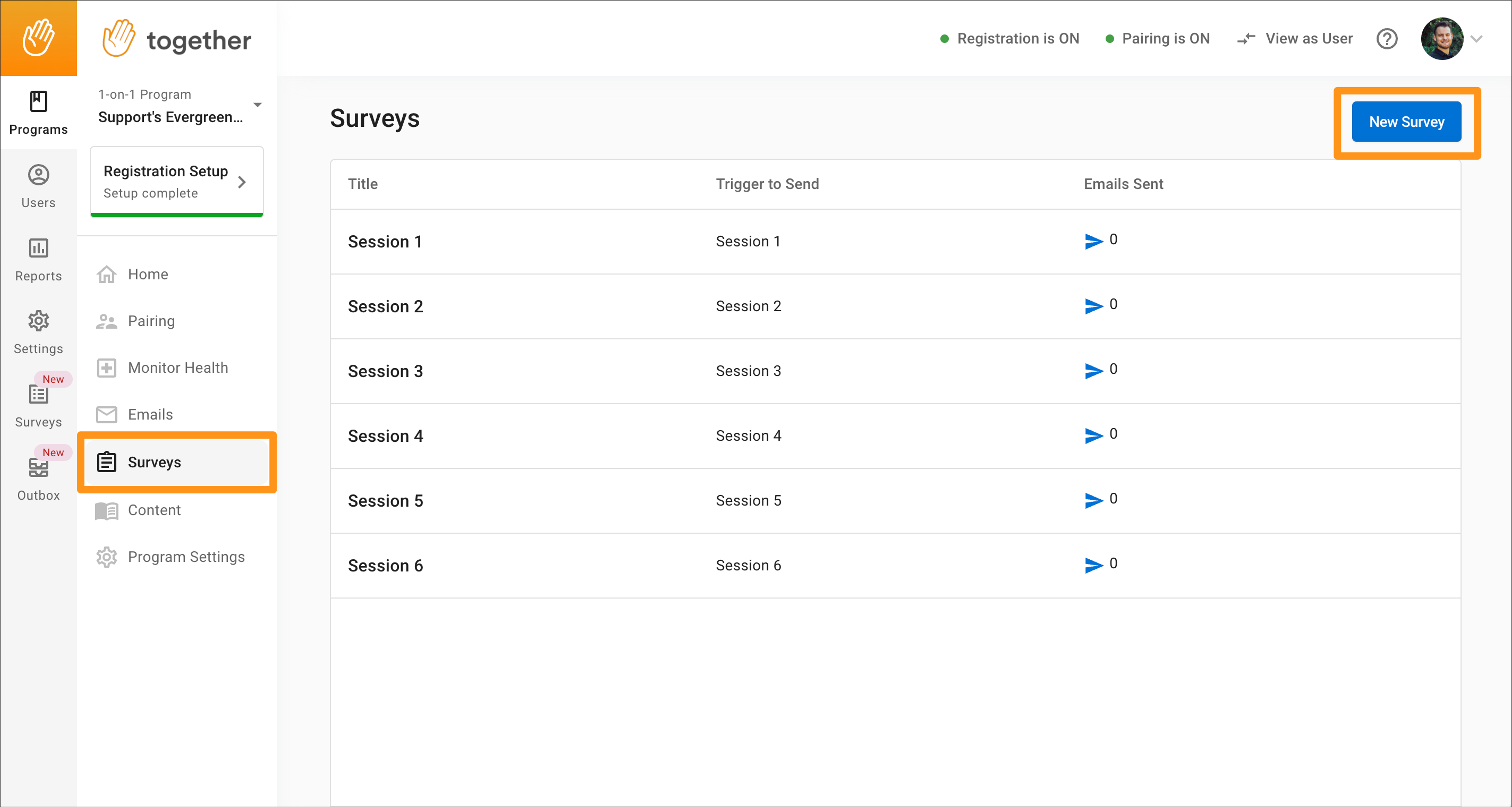 And that's it! You've now created your first survey, head over to our next article where we'll show you how to begin building your survey: How to Build your Survey.
Have more questions? Submit a request here and let us know how we can help!