Now that you have all of your questions developed for your survey, the next step is to Set a Schedule for your survey to be delivered.
From your survey, you can click on the Set Schedule tab to get started: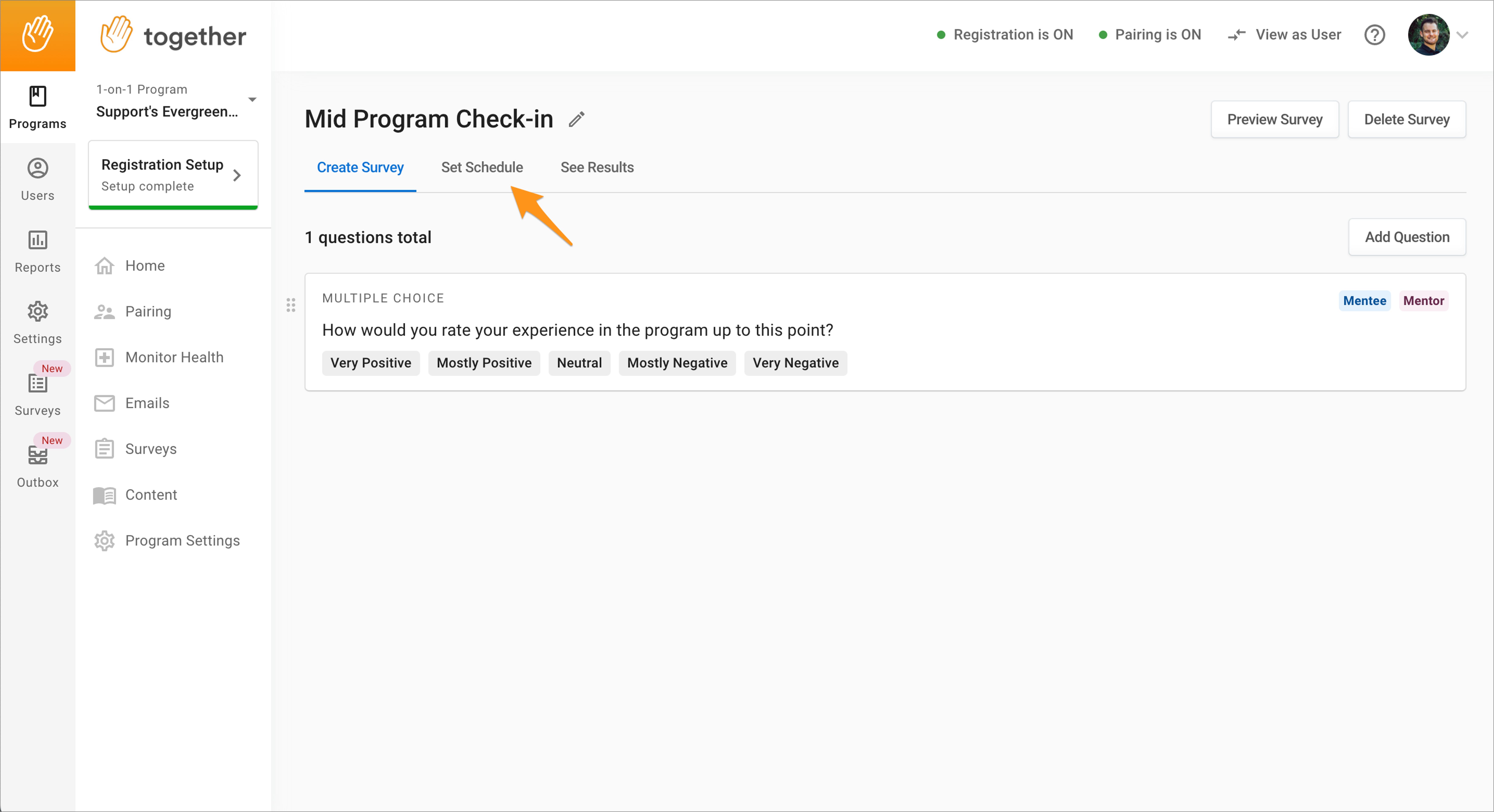 Here we have two main options in sending out your survey and scheduling its delivery:
Share a link to the survey
Notify users at a specific time
Sharing a link to your survey allows you to send out the survey to anyone registered in Together. This is the most manual process and will not require scheduling, you may send this link to users at any point.
Notifying users at a specific time allows you to prompt them to complete the survey either:
At a specific date
After being paired for a certain length of time
Alternatively, you can also leave this set to Never if you would like to share your survey manually each time at your own cadence.
As an example, let's say I know my program is going to run for roughly a year, so it would make sense for me to send this mid-program check-in survey about 6 months after my users have been paired together.
You may also review the email notification your users will receive by clicking on the Survey Notification Email bar.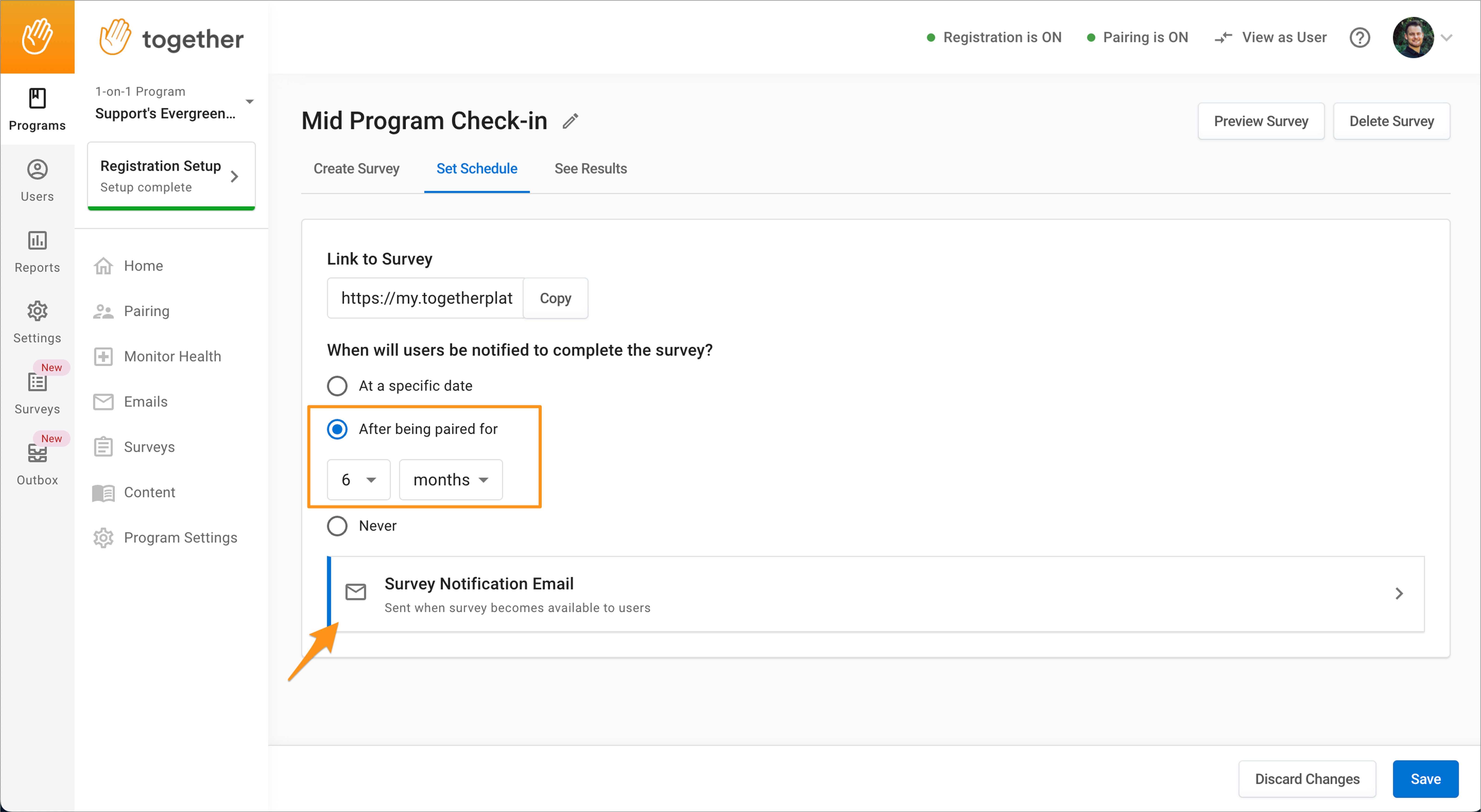 Once you have your survey scheduled how you would like, you can go ahead and click the blue Save button in the bottom right-hand corner: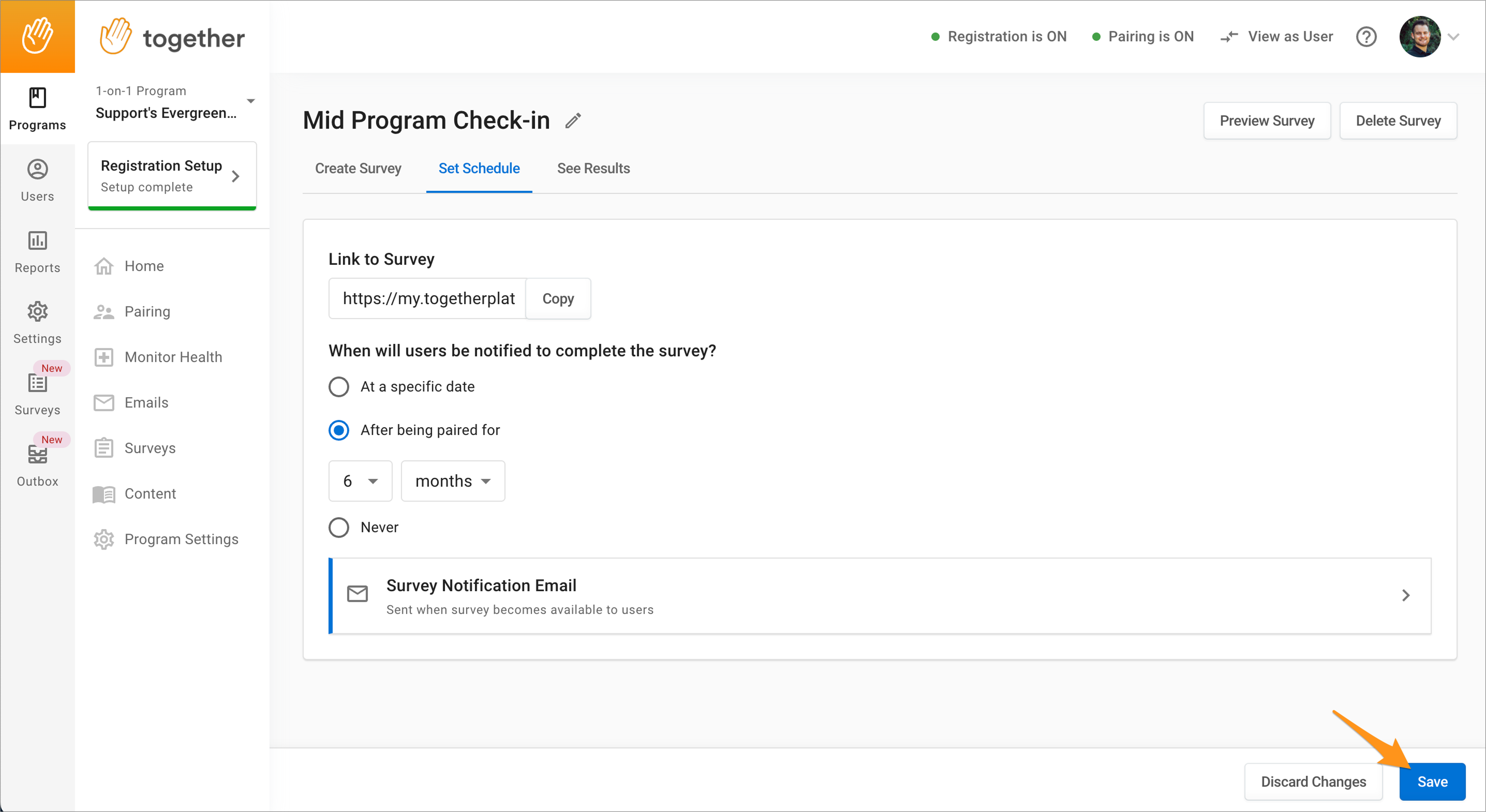 When you save your survey after creating your schedule, you will see a popup confirming you would like your survey to begin being sent out based on your new scheduling criteria. To confirm this, click the Save button one final time in this prompt: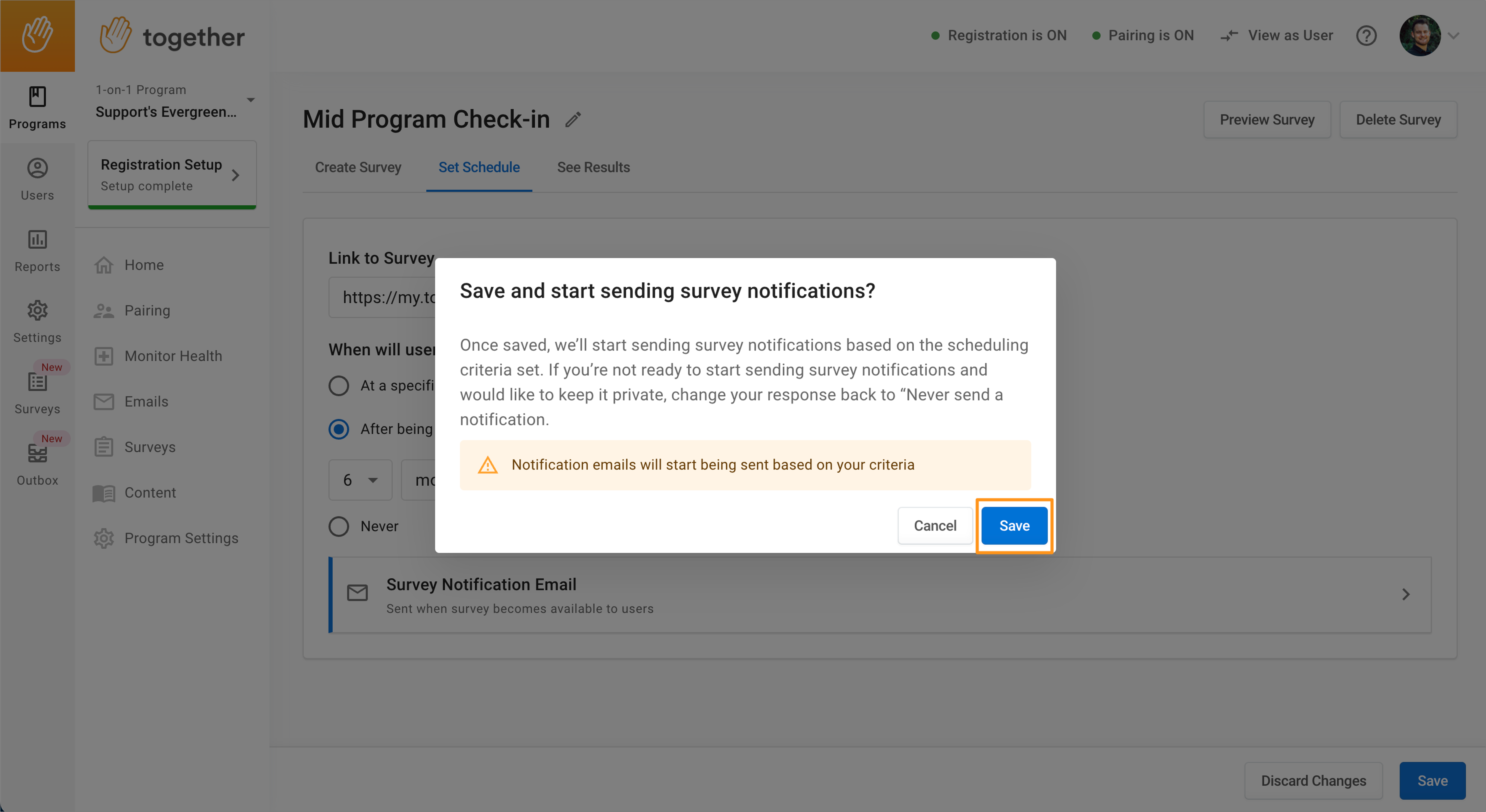 That's it for scheduling! Head over to our next article to explore the results of your survey.
Have more questions? Submit a request here or reach out to us at support@togetherplatform.com!