Integrating your Microsoft Teams organization with Together is completely self-serve and requires only a few simple steps to get started!
Step 1: Authorize our app for your chat tool
1. Under Settings > Integrations > Chat Integration, click "Setup"

2. Select your preferred integration (Teams)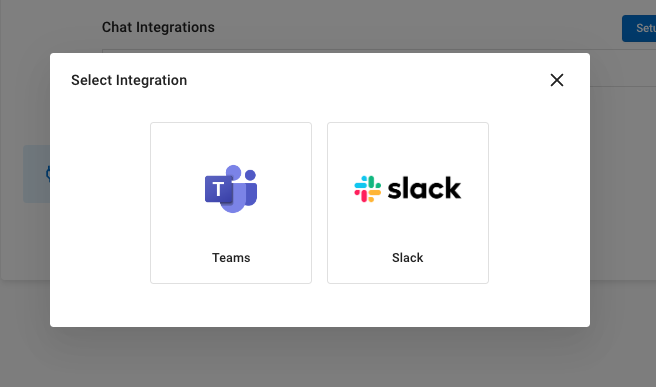 3. Follow the steps on-screen to enable the app for your organization
You can click 'Add Together Teams App' to install the app immediately.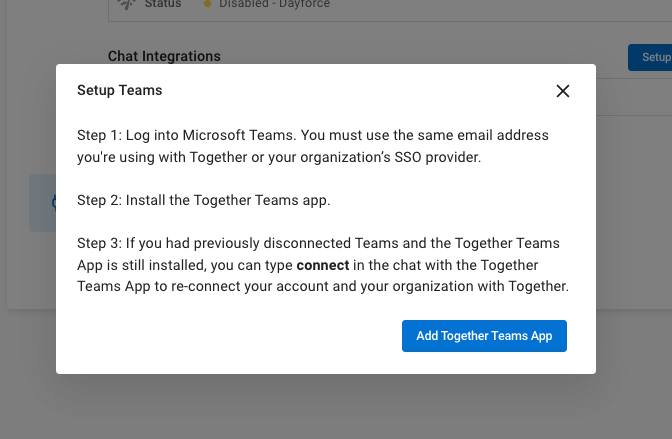 Alternatively, you can search for Together under Apps ('Together Notification App') in Teams and click Add.
Step 2: Individuals connect to our app to receive notifications
You will receive a direct message via Teams with instructions to provide program participants. Once Step 1 is complete, any user from your organization can start a chat with Together in Teams and will be immediately connected.
Participants will also see a To-Do list item on their homepage in Together instructing them to connect to Teams
Note On Setup Steps:
These setup steps are for our Beta. A simplified setup is coming soon, including the ability for Together to automatically start sending notifications via Teams when authorized by an admin, with no action required by participants!
Security & Troubleshooting
Add the Together app to your Microsoft Teams instance:
Any user can add apps to Teams by default, but your organization may have custom permissions that prevent you from adding the Together app. If this is the case, reach out to your Teams admin and ask them to add Together via the Apps tab in Teams
Permissions:
When setting up the integration, you'll see an outline on-screen of what data Together's app will be able to view/what actions it will take in your workspace.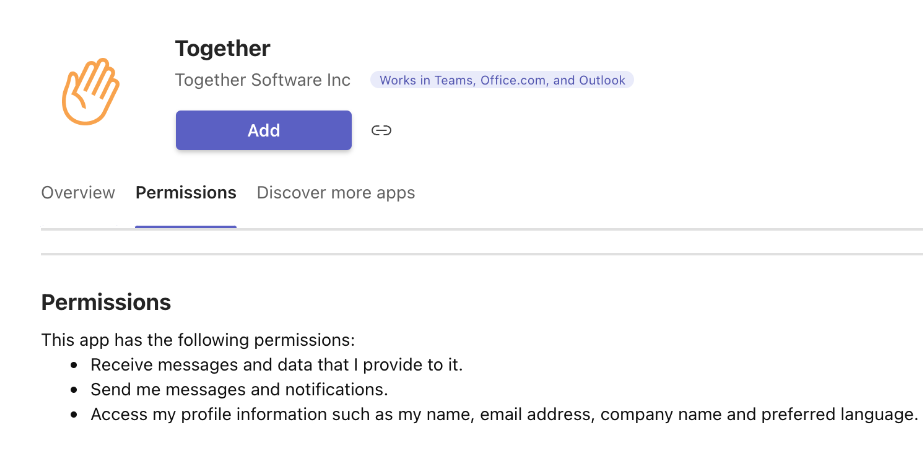 Learn more about adding apps to Teams here, or reach out to our support team for help.